Entertainment
John Francis Daley Is A Rumored Gay Man; Do The Claims Possess Any Truth Or Does He Has A Hidden Girlfriend?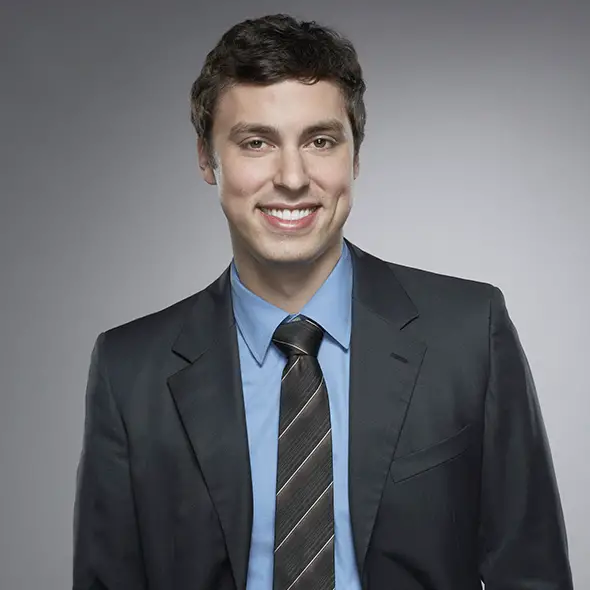 The multi-talented John Francis though has spoken everything about his on-screen character in every random interview yet, in reality, the actor has shunned his private life making him surround with the gossip of gay.
Is the actor only inclined towards highlighting his career in the media by keeping his personal life a low key one or is he seriously a gay and is in no hurry to disclose about his sexual orientation?
Claimed To Be Gay; Real Or Dating A Girl Secretly?
After teaming up with another co-writer Jonathan Goldstein in making the comedy movie "Horrible Bosses," John Francis Day got struck by the heated rumor of being gay. The fuel got added to the buzz when John enclosed his personal life without revealing much about his relationship status. The speculation made several fan followers suspect on his sexual preference as the IMDB sites included John Francis Day in their gay list.
Caption: John Francis (right) and  Jonathan Goldstein (left) talk about their project Vacation and at the same time pay tribute to movie "Horrible Bosses" (2015)
Though the director said nothing about his sexual preference while revealing about his working experience with Goldstein to the nbcnewyork.com, he disclosed about his girlfriend being a close friend of Goldstein wife. He said:
"My girlfriend is friends with his wife, so it's one big weird family."
Similarly, the IMDB also disclosed John's girlfriend to be the primary cause for making Jonathan and John a team. Although the name of his woman has never got revealed, the star has frequently mentioned about possessing a girlfriend in his life. Back in the year 2012, John had posted series of tweets exclaiming about his girlfriend's reactions and habits.
When you have a girlfriend, the bathroom sinks are hers and hers. — John Francis Daley (@JohnFDaley) June 12, 2012
At the same time, he also posted a tweet related to his concerned Jewish mother,
A Jewish mom on Facebook is the perfect storm: "I saw that cute girl Lucy commented 'nice!' on your beach picture. Is she your girlfriend?" — John Francis Daley (@JohnFDaley) July 17, 2012
The tweet surely gathered the followers' attention making them spill their reactions,
@JohnFDaley My mom is a Jewish mom and I'm a Jewish mom in training and we both do that. Is it our genetics? Nurture or nature? ;) — Lizzie (@cinderbella) July 17, 2012
@JohnFDaley That's one of the reasons I've never told my Mom about Twitter! Hah! — Joann Trainor (@JoTrainor) July 17, 2012
John has always highlighted his career in his social media rather than flaunting about his personal life, so there remains a mystery whether he is still hooked with his unexplained girlfriend or has he moved out from the relationship and enjoying his singlehood till date.
Well, there is also a possible chance for him to remain in a live-in relationship with his girl but is not married to her. With so much of 'if' and 'but' lingering in the air regarding his married life, we are pretty much sure at present he is neither married nor has a wife as he seems to be busily focusing improvising his career. And if he were married he'd surely share the happiness with his fan followers!