Entertainment
John Walsh, Father of 3 Children, On Son's Murder: Pushed to Pass 'Missing Children Act' With Wife
John Walsh is a family man, with a wife and three children but he still feels incomplete after being hit by a grim tragedy in the past. The tragedy whose tremors Walsh feels even to this date was the murder of his son. Learn how this experience influenced Walsh to initiate a legal war against Children kidnappers, abusers, and murderers with his wife.
Murder of his Son: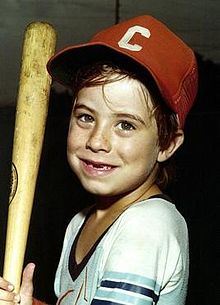 Caption: Welsh's son Adam Walsh
Source: wikimedia.org
Back in July 1981, John Walsh was living a regular suburban life. He lived with his loving wife, Reve Drew, and Adam, his 6-year-old son.
Not even in his worst nightmare would he have thought that he would hear the news of his son 'gone missing' or 'dead.' On July 27, 1981, Adam went missing from Sears Department Store at the Hollywood Mall which ironically was just opposite to the Hollywood Police Station.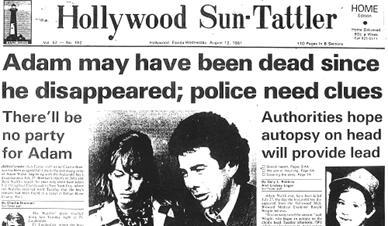 Caption: Newspaper Cover of Adam Walsh case in 1981 that features a picture of John and Reve Walsh
Source: wordpress.com (blog)
The severed head of Adam was found 16 days later of his abduction by fishermen in Vero Beach Canal about 130 miles away from where he was abducted. The body of Adam has not been recovered till now. Forensics reported that Adam's death had occurred through suffocation, and the decapitation had taken place afterward.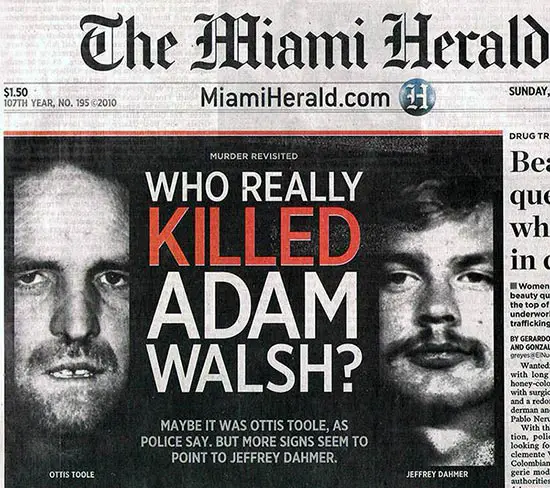 Caption: Newspaper Cover displaying images of primary suspects Ottis Toole on the left and Jeffery Dahmer
Source: bizarrepedia.com
The police through a long investigation that lasted around three decades have suspected multiple people. Walsh had a strong belief that, the drifter and serial killer, Ottis Toole, was the guilty person.
During 2007, deceased serial killer Jeff Dahmer was considered the primary suspect.
However, later when Toole died in 1996 in prison while serving the sentence for other crimes, the police closed the case by accounting Toole as guilty on December 16, 2008.
Caption: John Walsh murder case solved and closed
A Family Effort for 'Missing Children Act':
But this wasn't the end for John Walsh. He knew that many children like his son are vulnerable to the similar fate and thus in collaboration with his wife; he founded the non-profit organization, Adam Walsh Child Resource Center for the legislative reform. It later merged with National Center for Missing and Exploited Children (NCMEC).
He and his wife also organized a political campaign for helping the missing and exploited children. The campaign faced a lot of legislative and bureaucratic problem, but the Welsh family didn't give up. Finally, their efforts paid off with the development of 2 new laws for Missing Children Act of 1982 and the Missing Children's Assistance Act of 1984.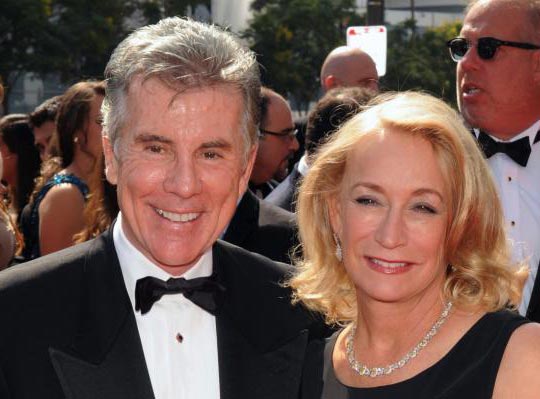 Caption: John Walsh with wife Reve Walsh
Source: upi.com
John Walsh was born on December 26, 1945, in Auburn, New York, USA. He attended the University of Buffalo and after graduating married Reve Drew in 1971.
After getting married, they resided in South Florida where Walsh worked in building high-end luxury hotels until 1981. His net worth is an estimated amount of 20 million dollars. He currently appears on his new show, 'The Hunt with John Walsh'.