Johnnette Benkovic is an American speaker and preacher for the Catholic faith...celebrates her birthday on the 16th of July every year...remarried in 25th of May of 2018 to her longtime friend, Jack Williams...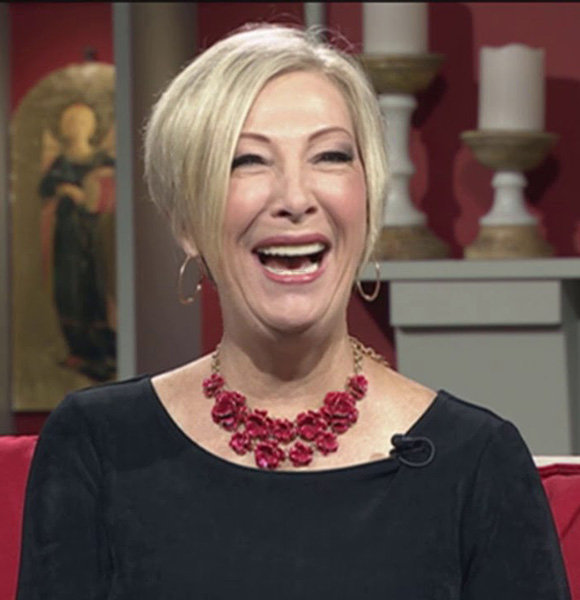 Johnnette Benkovic is an American speaker and preacher of the Catholic faith. However, she is much more than just a speaker. She is also an author, TV and radio host.
She is best known for her books, 'Full of Grace: Women and the Abundant Life,' 'Graceful Living: Meditations to Help,' 'New Age Counterfeit' and 'Full of Grace Facilitator's Guide.'
Wiki-Like-Bio
Johnnette is an American. Born into a Catholic family, she has always been religious. She celebrates her birthday on the 16th of July every year.
The preacher stepped into the world in 1950.
Another Old-Timer:- Regis Philbin Net Worth, Married, Family
Regarding her education, Johnnette pursued parochial education for 12 years. She later enrolled at Penn State University in Pennsylvania to further her formal education.
Married Life; Husband & Kids
Not everyone stays true to the "until we are parted by death" part of their vows. But, Johnnette is an exception.
Johnnette was married to Anthony Benkovic since her early 20s. The couple fulfilled their duties as husband and wife in the relationship for almost 34 years. In their three decades of being together, they became parents to three children: two daughters, Jessica, Thea, and a son, Simon.
However, Johnnette's happy family crumbled down with arrays of tragedies.
In 2004 Johnnette lost her one and only son, Simon to a tragic car accident. He died after a week after he returned from Iraq as a decorated soldier. As if the pain of losing a child was not enough, she lost her husband too. Anthony passed away in 2007 due to terminal brain cancer.
Almost after a decade of losing her husband, Johnnette moved on with her life. She found another man to fill the void. And, the man was no other than her longtime friend, the General Manager of EWTN Radio, Jack Williams.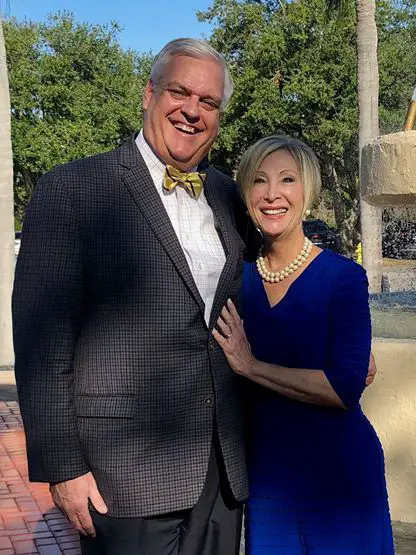 Johnnette Benkovic with her husband Jack Williams on their wedding on 25th May 2018 (Photo: flickr.com)
They had their wedding in 25th of May of 2018 in Safety Harbour Florida at Espiritu Santo Catholic Church. Johnnette's father officiated the ceremony for the engaged duo.
TV & Radio Host Career
Even at the age of 69, Johnnette is a very busy woman. 
She is the founder and President of a Catholic apostolate dedicated towards women known as 'Women of Grace.' The public speaker is also the founder and president of a non-profit organization named 'Living His Life Abundantly.'
Besides, she is a host for an audience call-in radio talk show known as 'Women of Grace Live.' She is also the executive producer of a TV show by the same name.
TV & Radio Host:- Charlie Webster Wiki, Boyfriend, Parents, Salary
One could quickly call her a workaholic. The only break she took from her career was when her ex-husband had only eight weeks to live. Even when she lost her son, she was back at work after a month. Her work ethics. are undoubtedly her secret to the height of success she has reached.
However, out of her various endeavors, Johnnette has been fortunate enough to live a healthy and comfortable life. Although her net worth is not public information, her salary as a radio host is certainly more than the industry average of $55K.