Entertainment
Johnny Lopez: Jenni Rivera's Youngest Son Reveals His Gay Relationship And It's Touching Hearts
Johnny Lopez: Jenni Rivera's Youngest Son Reveals His Gay Relationship And It's Touching Hearts The same has recently been done by 'The Riveras' star and social media sensation Johnny Lopez who has come out as a bisexual, and it is touching to know how he feels being open about what he believes in. So without much ado, let's dig in.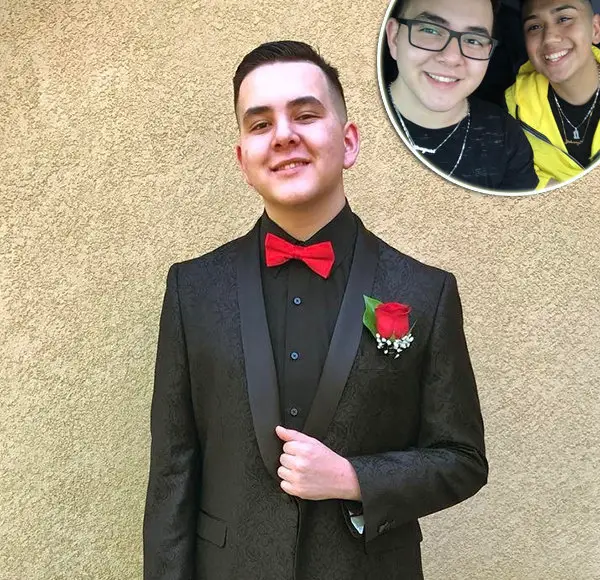 The courage of a person is determined by the ability of a person to accept themselves and then further acknowledge how they are in front of the world. Similar is the case with acknowledgment of one's sexuality, and opening up about the sexual preference is an act of bravery as well.
The same act of bravery has been recently shown by 'The Riveras' star and social media sensation Johnny Lopez, who has come out as a bisexual, and it is touching to know how he feels being open about what he believes in!
Johnny Lopez: Coming Out As A Bisexual: Let Us Hear It From His Mouth:
Late Jenni Rivera's youngest son, Johnny Lopez shared a video opening up about his sexuality, where he admitted that to be in a gay relationship.
There has always been an interest along with several rumors surrounding his sexuality, and the young lad, who is just 16 in age, felt that the time was right to come out. Hence, he came out as bisexual via a video back on November 28 this year, where his older sister Chiquis Rivera was seen supporting him.
Caption: Johnny Lopez confirms his gay relationship. (Published on Nov 28, 2017.)
In the video, he said,
"There has been a lot said about me in the past few weeks. Things didn't come out the way I wanted this to. I wanted to make this video first and for everyone to understand me but my boyfriend, as you all know, Joaquín, we both got a little too excited, and he posted a few pictures of us, and I retweeted them, and it went viral."
Johnny started seeing Joaquin two years back before breaking up, only to reconcile five months ago. Johnny acknowledged his gay relationship as well, saying,
"People began noticing that we were together. They didn't come out exactly the way I wanted to but they're out now. I am in a gay relationship right now and I am in love with this person. I've been dealing with this part of myself for a long time now."
He even confessed experimenting with girls, but he admitted that he is still figuring out his sexual preference. However, he claims he is happily in love with his boyfriend,
"In that time, I did experiment with girls, tried different things here and there. I still don't know what my preference is personally. But I do know that I love this person a lot, I've been in love with him for about two years now and I'm happy and it's the happiest I've ever been. I've dealt with this for so long and I never got to tell my mom about this side of myself. And I know that's the number one question in everyone's mind, 'What would your mom think?'"
Johnny also shared his struggles accepting his true and inner self; eventually, he has accepted that he is bisexual.
"And for so long I wanted to be completely straight or completely gay because I honestly didn't know where I am. I'm bisexual, but honestly, I know that some people don't necessarily believe in that but all I know is that I love this person and I don't necessarily have a preference, I love who I love."
He further added,
"But with all due respect to all of the people out there, you all aren't with me whenever he tries to beat me to the check when we're eating or when he tries to get me gifts. He hates when I get him gifts because he doesn't want me spending my money on him. I know his heart, and I know why he's here. And I'm the one that went after him because he was hesitant to be in a relationship with me."
After he shared the video, he also took over his Instagram to express how he felt a burden was off his chest.
Johhny's sister seemed to support her younger brother as she stated, 
"I support you in this, and I don't care, I don't care about what anyone has to say. I mean, a lot of people aren't going to understand. I respect everyone's opinions, I just hope that everyone can just respect ours. We're going to be fine and I'm going to be very proud of you. I don't care what they say about me, I just want you in your heart to be OK because that's the most important thing here."
His journey is inspirational, and the support his sister has shown is something exemplary. From this case, people should learn from the way she supported her younger brother which has indeed demonstrated the importance of supporting the ones around you and not denying to lend them hands when they most need it!
Stay with us for the emerging updates on Johnny Lopez!