Entertainment
Johny Vaughan: Divorced His Wife in 2013, But What About Children? Past Drug Issues?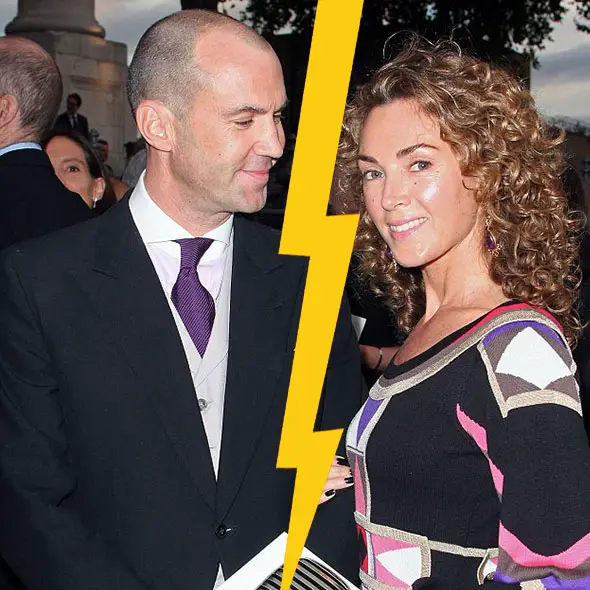 Getting your life back on track after it goes spiraling down because of drug issues is a huge thing. And it isn't easy to not give up and continue to make your life better after being through such rough time. But some people aren't so lucky whereas some manage to do it. They regret their past related to drug issues and try to accept their punishment and move on stronger than ever.
English broadcaster and journalist Johnny Vaughan has gone through the same thing. Even though his life got hard, he still managed to go through all determination. Here is some information about Johnny's past 
Johnny Vaughan's Married Life, Wife, and Divorce History: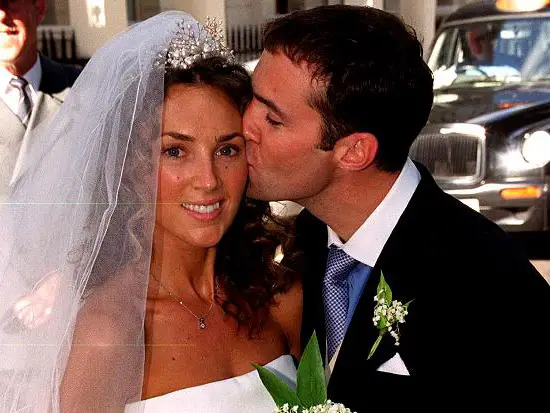 Caption: Johnny Vaughan with ex-wife Antonia Davies
Source: thetimes.co.uk
Johnny Vaughan was married to costume designer Antonia Davies in the August of 1999. The couple met when Johnny was working in a video store at the age of 19. They dated for six years before tying the knot in August 1999. The couple has two children together named Tabitha, born in 2000 and son Rafferty born in 2003. In an interview with Frank radio in 2010, Johnny revealed that Antonia suffered a miscarriage. Johnny was heartbroken to admit this painful truth.
After 14 years of marriage, Johnny and Antonia decided to end their matrimony which leads to separation in 2013 and eventually divorces in 2014. As the couple split, media speculated that there was involvement of the third party.
Sources close to the couple revealed that there was no third party involved or any scandal and that it was just "one of those things." In an interview with Mirror, the source revealed that "Johnny is single again. Both he and Antonia have moved on amicably, and they are very happy. There was no scandal, and nobody else is involved in the split. Sadly, it's just one of those things."
Now that Johnny is fully separated from Antonia, he still hasn't raced to move on with someone new.
Johnny Vaughan talking about his daughter's reaction to his drug issues:
Caption: Johnny with son Rafferty and Daughter Tabitha
Johnny Vaughan has two children with ex-wife Antonia Davies. Daughter Tabitha now 15 and son Rafferty now 13. Johnny flew to Miami in 2005 with family to enjoy a holiday with family. In an interview with Daily Mail Johnny said, "For the holiday trip, I was just an ordinary visitor, and because of my record, they wouldn't let me in. My children were too young to understand and were crying by the luggage carousel as I was being escorted by armed guards back to the holding tank.
Later on, Tabitha read about me on Wikipedia, and she was in tears again because she'd found out that I'd been to prison for drug dealing. I couldn't explain to her the ins and outs of it because she's too young, but, rightly so, she's warned all the time about the evil menace of drugs. So my daughter was crying because suddenly it was the first card to fall in the adulation of her perfect Dad. It's big one, and it's awful and heart-breaking." 
"I used to have nightmares, but I don't so much anymore. But I worry about my children growing up trusting people too much because they see strangers come up to me and are funny and sociable because of who I am. My wife says: 'You're so paranoid.' But my biggest worry is for my children because I know there are terrifying creatures out there- that's the worst thing."
"My daughter says: 'Please don't go out to the pub again tonight, Dad.' And I say: 'I've got to as I'm walking the dog' " 
"It's what we men do- I have to pretend to walk the dog around the block, so I can go to the pub and attempt the quick crossword!"
Johnny Vaughan's past drug issues:
Johnny doesn't have a clear past. He has had many rough patches. And the troubles he has been in was his own doing. He landed himself in trouble with the law, involving in drugs. In 1988 Vaughan was arrested for trying to sell cocaine worth of  £15,000 to undercover police officers in a hotel near Northhampton when he just 21. He arranged the meeting but came to fell in a trap. When police arrested Johnny, he was slammed to the wall when the policeman said, "You won't be seeing sunshine again until you're 36."
In an interview with Mayfair magazine, Johnny admitted in interviews that 'he had been incarcerated for the distribution of pornographic videotapes.'
In an interview with Daily Telegraph, Johnny recalled the event when he was arrested for trying to sell cocaine to undercover police,
One night, an old schoolfriend, a student, called and asked Johnny if he had any drug connections; the friend had met somebody who wanted to know. (That somebody, it turned out, was a drug dealer who had been arrested and was now working for the police.) Johnny said, No. he didn't.
'The next day, Johnny does bump into someone. He calls Johnny and says, "Tell your friend it's all sorted." He arranged the meeting at a service station on the M1 and went there to introduce them. Johnny was slammed against a wall by a policeman who asked him how old he was. When he said 21, the cop said, "You won't be seeing the sunshine again until you're 36."
Johnny was sentenced to four years in jail but he only served two years at the Stocken Prison in Rutland
In an interview with Daily Mail, Johnny said, "That was a really bad thing, being jailed at 22. Being released was the happiest moment of my life. 
People don't realize how bad prison is- they think it's a holiday camp. In fact, it's a paranoid, nasty, intimidating world with really bad people. it's a world without intimacy or love."
"To live apart from everyone you love, have them heart-broken around you and to get a tantalizing glimpse of that world once a month during their visit is torturous. It felt like losing the right to live, and when you come out, my God, you don't know you're born."
Johnny Vaughan Short Bio:
Jonathan Randal Vaughan was born on 16th July 1966 in Barnet, London. the English broadcaster was born to an engineer father, Randall and mother Fay who was a psychotherapist.
After his arrest 1988 for dealing cocaine, he turned his life around and became a journalist. His big break came in 1993 when he visited a friend's production company and was offered a job with Channel 4.
From there he was well recognized for his witty personality in Big Breakfast with Denise van Outen. Johnny was married to costume designer Antonia Davies with whom he has two children, Tabitha and Rafferty. There is no current information about Johnny's net worth.