Jonathan Issac is a basketball player playing for the Orlando Magic...has no girlfriend as of now..is not dating anyone...has negative views about pre-marital sex...mother divorced his father when he was ten...parents are not together now...is 22 years of age...his height and weight figures are...has worn shoes from various brands...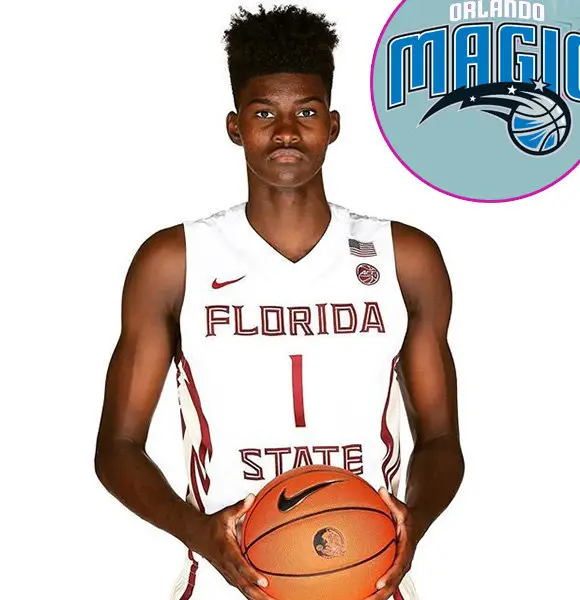 In this age of extreme individualism and independence, it is considered normal, even typical, to be in sexual relationships before two people are married to each other. But not everyone thinks the same, and Jonathan Issac is one of those people. 
Jonathan's stance against pre-marital sex, and for abstinence, sent waves through the internet in 2018. But, in addition to his stance against marriage before sex, what else is interesting about Jonathan's personal and dating life?
Does Jonathan Have Girlfriend?
It shouldn't come as a surprise, but Issac is currently single. He is not going out with anyone, nor are there any rumors about his love life.
Adding to his single status, he also opposes the idea of pre-marital sex. In a Twitter thread on 6th September 2018, Jonathan laid out the reasons as to why he believes abstinence is a better lifestyle choice than the hook-up culture:
There should be more adults with education and authority addressing the youth on abstinence until marriage! Religious bias aside statistically speaking, sex before marriage is unsafe and has plagued our relationships, government, and sadly our innocent kids created and aborted.
Jonathan added,
In no way do I think abstinence only enforcement is beneficial! I feel that abstinence should be more verbalized by adults not only teachers as the ideal! and safe sex teaching necessary! Don't need religion to easily conclude that more teens having sex has not been a good thing! 
In reply to a fan saying tweeting to him that pre-marital sex was working out fine for him, Jonathan responded with the following:
Never said it couldn't! If we want the best chance at a healthy body, relationship, and real commitment abstinence is ideal. I simply want that for kids religious or not! Teens handle the ramifications of sex not just being physical poorly () I want better for them!
Despite being just 22 years of age, this kind of thought process shows maturity beyond his years. Maybe the reason he's still single is that he's searching for the woman he can start a family with.
However, in spite of his stern views about relationships before marriage, he does express his wish to be in a relationship. He took to Twitter on 14th February 2016, saying that he will be in a relationship on Valentine's Day in the future. That wish hasn't come true yet, but it might become a reality in the future.
Jonathan's Family And Parents
Jonathan's family is a happy but tough group of people. He was born to a couple living in Bronx, New York. But, one thing led to another, and Jonathan, along with his siblings, moved to Golden Gate, Florida.
The move to Florida came when he was just ten, and happened because of his mother's split with his father. Jackie Allen, his mother, took him and his siblings and relocated to Florida to escape an "unsafe living environment."
Talking about his siblings, Jonathan has one sister and four brothers. His sister, Kalilah Allen, is the oldest of the lot. His brothers are Jacob, Joel, Winston, and Jeremiah.
Jonathan Issac with his mon and siblings in May 2017 (Photo: Jonathan Issac's Instagram)
His mother is his biggest inspiration as she raised him and his siblings on her own. She is a Caribbean-native and was born in St. Kitts, Caribbean. She sustained her family working as a nurse at NCH Healthcare System.
A deeply religious person, Jonathan has also started renewing the relationship with his father in 2017.
College and Career
Due to relocations, Jonathan ended up attending three high schools during his childhood. He started his schooling at Barron High School and stayed there for two years. Then he spent his junior and senior years of high school at the International School of Broward in Hollywood, Florida. Finally, he got enrolled in IMG Academy.
Completing his high school, he committed to play for Florida State University. He played collegiate basketball for the university from 2016 to 2017.
Just after one year of college basketball, Jonathan decided that it was time for him to play with the big boys. So, he declared for the 2017 NBA Draft and was selected by the Orlando Magic.
He is still with the Orlando Magic, and his contract runs until the 2019-20 season.
Jonathan Issac: Age, Height, Weight, And Facts
Jonathan (full name - Jonathan Judah Issac) was born on 3rd October 1997, in The Bronx, New York. The 6 feet 11 inches (2.11 meters) forward is in his second season in the NBA top flight with the Orlando Magic.
Weighing at around 230 lbs, Jonathan plays the position of forward for the Magic. He has also appeared for Orlando Magic's NBA G-league team Lakeland Magic.
During his time in the G-league, he wore several shoes from Kevin Durant, his hero's line, especially of the Trey 5 series. However, Jonathan now prefers to use Nike's Kyrie signature line.