Entertainment
Jonathan Whitesell Has Started Dating Actress Girlfriend At Young Age And It Is Absolutely Beautiful To Look At
Jonathan Whitesell Has Started Dating Actress Girlfriend At Young Age And It Is Absolutely Beautiful To Look At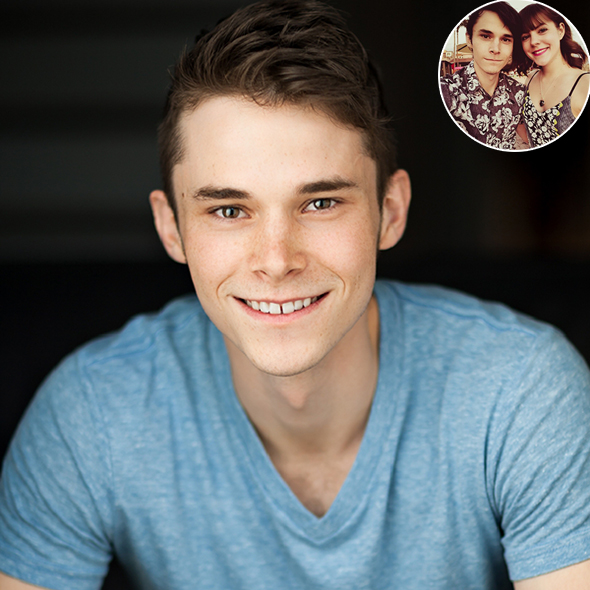 At an early age of 25 years when the ordinary people are focusing and struggling to get their aim, actor Jonathan Whitesell got showered with a height of success and at the same time got blessed with a beautiful girlfriend. Though he makes quite a pair with his girl, the question arises if they are still dating or has Jonathan taken a break from the relationship?
Without further delay let's move on to unfold his current relationship status followed by his gay rumors.
Dating The Actress Girl, Still Hooked Or Broken?
The story of the Hercules star dating actress Chanelle Peloso surfaced when both the actors started to play the secret social media game. Though none of them confessed about the actual beginning of their love story and their meeting incident through the tweets, one can pretty much assume about the initiation of their love story since July 2014.

Since then, Chanelle and Jonathan openly flaunted their love for one another through their social media page as in the year 2015, Chanelle praised her man for his work in the family plot "Beyond."
Similarly, the ring picture of Chanelle published in her Instagram caused speculation about her engagement though the actress mentioned the ring to be a part of her hallmark production movie "A Time To Dance." Still, the followers have congratulated her.
While at the same time the couple was spotted taking a tour around the city and Disney land during the off period.
The relationship between the duo still exist for in the year 2017, Jonathan tweeted the couple picture with his love and welcomed the year 2017.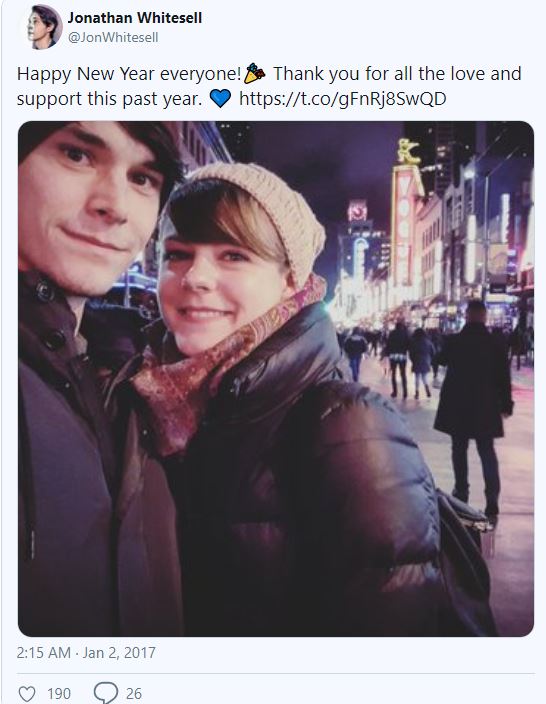 Further, he celebrated Chanelle love in the year 2017 and expressed her to be his partner in crime.
With so much of evidence of dating the actress and with no past dating history with any men, one can confidently say he is of straight sexual orientation with no record of mingling with any man though he has got together with his male co-worker from "Beyond."
While at the same time the relationship of Chanelle and Jonathan has flourished and completed two years. With a successful career and a beautiful girl on his side, we can surely say that Jonathan is the luckiest man as he has a caring and supportive girl who has forever remained on his side in every step of his life. Even in the upcoming years, we are looking forward to the longevity and prosperity of their relationship.