Entertainment
Jordan Maron Is Upset For His Lavish House Got Revealed; Has A Girlfriend To Share The Place?
Many people thrive to become wealthy. While some newly rich individuals take pride and flaunt their wealth, some are shy and maintain a low profile. But the most important question is "does a rich man have security and privacy in their life?" Well, it depends, right?
Today, let's talk about YouTuber Jordan Maron, who is upset for his house being revealed, despite his unwillingness to show his lavish house.
Jordan Maron Upset As His Lavish House Becomes Talk Of the Town!
YouTube star Jordan Maron has a gaming channel called "CaptainSparklez" with 9 Million subscribers and features video of himself playing Minecraft. He even signed a contract with Polaris which is a division of Maker Studios.
This suggests that his vision of playing and uploading games in the YouTube has paid him well as he has successfully bought a $4.5 Million luxurious mansion in the Hollywood Hills.
As per reports in October 2015, Jordan Maron's new hilltop mansion has fantastic views, which is built in more than 4100 square feet area. The house is on the Sunset Strip in the Hollywood Hills and consists of three bedrooms and five bathrooms. Along with that, it has a low, single-story profile at the front and drops back to the three stories.
The house has a family room in the lowest level with a sunken wet bar with a terrace featuring an open stainless steel barbecue. It also has a swimming pool and a party-sized spa.
The mansion has a glass railed terraces which give a scenic sight of a sky-high view of Pacific Ocean on a crystal clear day. The dining and living room connects to the uppermost floor through the floor to ceiling glass sliders which have a breathtaking view of terrace with an outdoor fireplace.
Jordan's master bedroom has a see-through fireplace, a walk-in closet which provides ample space for clothing items and shoes. He bought his mansion under a private trust.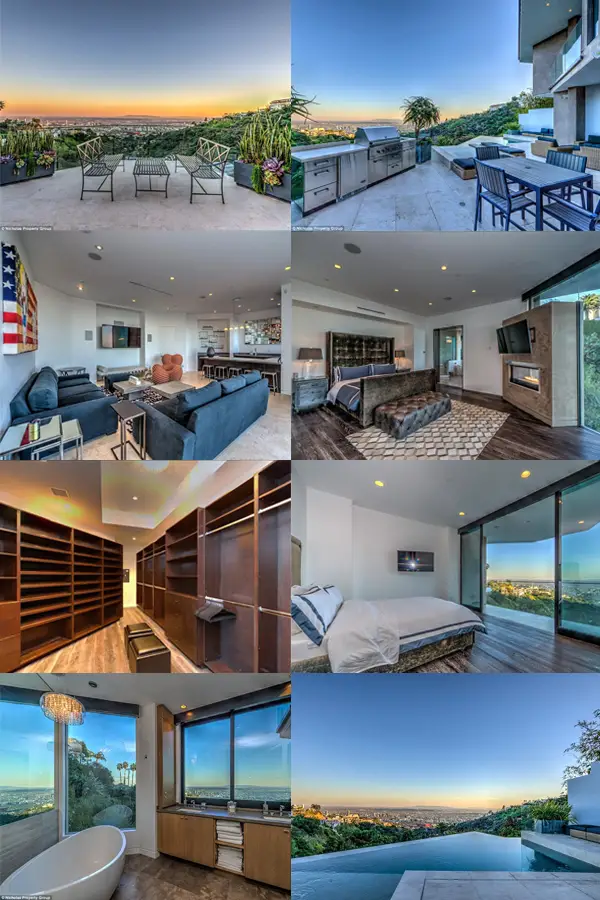 Caption: Jordan Maron's luxurious $ 4.5 Million house in Hollywood Hills
YouTube sensation Jordan Maron was not happy as his house was on display without his knowledge. The incident upset him, and he shared his sense of insecurity via Twitter on October 9, 2015.
Sucks feeling unsafe in your own home.

— Jordan Maron (@CaptainSparklez) October 10, 2015
Does Jordan Maron Have A Girlfriend?
Jordan says he is dating his girlfriend in his tweet on September 8, 2014, and shares that he went on an intense date with her. However, as we read the latter part, we come to know it was in the game after all.
I GOT A GIRLFRIEND OMG THAT DATE WAS SO INTENSE. In the Sims not in real life jeez what did you think I meant.

— Jordan Maron (@CaptainSparklez) September 8, 2014
Jordan is not known to have a girlfriend in real life, but he has a girlfriend named Cherry in his gaming world, and he won her love with roses. In episode 27, Jordan brought Cherry along with him on the trip, and she was a great asset as she could fight and kill mobs with the amethyst sword.
Jordan's attempt to keep her alive was not enough, and Chery's death was inevitable as the number of robots and bombs were too overwhelming. Now he has the new girlfriend, Sherry.
Talking about the parents, Jordan had mentioned about them in an interview and shared that his parents divorced when he was young. He used to live with his mother and grew up in LA while his father used to visit him.
But later he and his mother moved to Santa Barbara to live with his grandmother as her mother thought that it would be better for him.
YouTube sensation Jordan Maron claimed fame with his quirky style through his channel CaptainSparklez. In the majority of the videos, he uploads the videos of the gameplay of Minecraft. 
Jordan is a video game developer himself and has worked for Machinima Inc. He is one of the YouTubers who has become wealthy utilizing the opportunity of the social media platform and has successfully accumulated a net worth of $6 Million.