Entertainment
Jordan Rodrigues Of Mixed Ethnicity, Doting Over Girlfriend - Personal Life On Fleek
Jordan Rodrigues, who became one of the most searched actors of 2009 after his work in ABC's series Dance Academy aired, possesses this innocent yet attractive looks that lures the attention of many people.
if you're thinking of being the one for him, you'll be disappointed to know that the man is already taken! 
Jordan Rodrigues' Euphoric Love Life
Jordan had his love-life under-wrap until his girlfriend uploaded their pictures on social networking sites. Well, the young actor is in a romantic relationship with dancer Marissa Heart. In accord with their social media platform, they started their relationship back in 2015.
The first glimpse of the young love-bird came forth when Jordan's girlfriend, Marissa uploaded the photo on her Instagram account with the caption, "Babe," back in October 2015.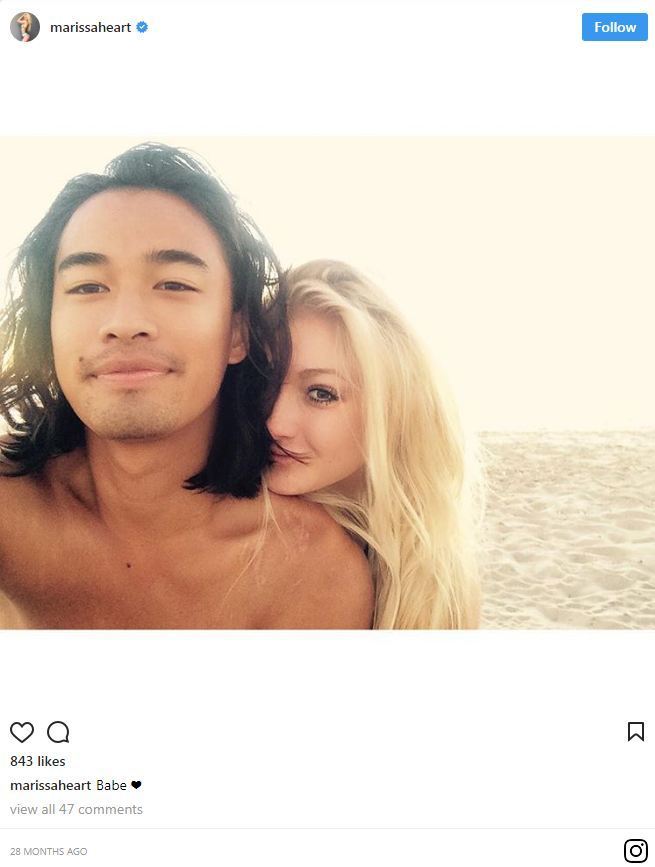 Jordan with girlfriend Maressa (Photo: Jordan Rodrigues' Instagram)
The actor had also wished Maresse on her birthday with a post on his Instagram back in 2016, with the caption that read,
"Happy birthday to girl who's smile can make mine or anyone's instantly appear out of nowhere. Wish I could be there to celebrate with you so badly! I love you and miss you so much"
As of 2018, the couple attended Entertainment Weekly Pre-SAG party; Maressa then shared the moment on her Instagram, on January 22.
With their adorable photographs flaunting all over their social media, they appear to be so much in love, and we wish their relationship flourishes even more in the days to come. 
Also, did you know, the 25-years-old actor was previously dating singer Jacinta Gulisano, back in 2012? The top five semi-finalists of the X-Factor Australia 2013, Jacinta had once overruled on his Instagram account.
However, after flaunting their romantic life for a year, they parted their ways secretly keeping the reason behind their separation a mystery.  
Jordan Rodrigues' Career Background
Starting the career portraying Simba in a musical, The Lion King at the early age of 11, Jordan Rodrigues rose to fame in the Hollywood in a brief period. Following his success in the Channel 7's soap, Home And Away, he made his move to the Hollywood.
The versatile actor, who is also a professional dancer, starred in ABC series, Dance Academy from 2010 to 2013, before starring into the family drama, The Forsters in 2014.
He had also claimed, he was fortunate to have gotten to Hollywood at what he believes was a good time.
'I think I got to Hollywood at a good time.'
He told The Daily Telegraph in April last year:
"I understand that there is a part of being an actor that needs to be a celebrity but I keep that very separate to my work life and I keep that very separate to my personal life as well."  
The Malaysian and Australian decent actor, who possesses mixed ethnicity made his film debut with Braking Through, depicting the lead role. 
Apart from being a great actor and lovely boyfriend, he is also a great human being in general. Jordan is a supporter of the Gay Marriage as made evident by his tweet back in 2017, where he plead Australia to vote for the legalization of the gay marriage.
Keep Visiting for the emerging updates on the life of Jordan Rodrigues!