Entertainment
Josh Clark Has Love Scattered Across Vines! Meet His Wife-Like Partner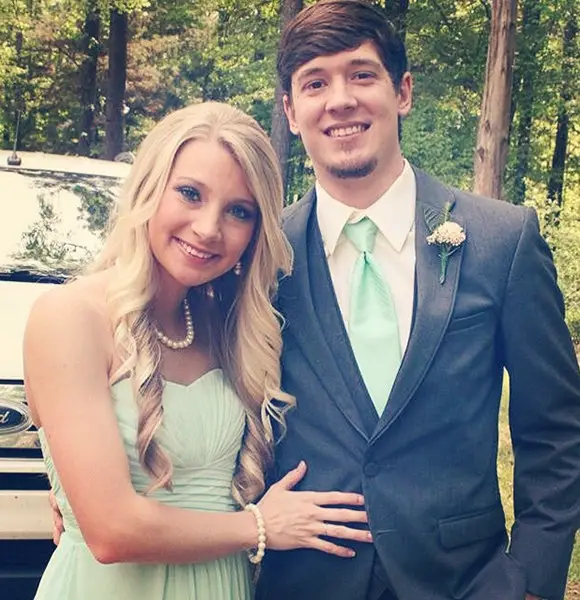 A person doesn't necessarily have to be married to share an affectionate bond with his/her partner; sometimes having a sincere devotion and love for the other is enough. Well, there are many cases where couples live together and are happy without committing to the vows of wedlock.
And the same scenario goes well with the famous vine star Josh Clark as he is happily enjoying his life with his wife-like-girlfriend. Both Josh and his girlfriend are social media personalities who share the glimpses of their love life time and again in the media. But far do you know about their relationship?
If you are curious to know more about Josh's love life and his partner, look no further and join us below.
Josh Clark Shares A Beautiful Bond With His Girlfriend!
The handsome Josh Clark first came to the spotlight through his six-second-long looping video clips of vine where he shared his hilarious jokes and loops. He even posted vine videos which comprised the presence of his long-time girlfriend, Brooke Gunn.
Caption: Josh Clark gags on being honest in a relationship (Published on Oct 28, 2013)
Josh shares a beautiful bond with his girlfriend, and both of them are far from being hesitant to share out their feelings on social networking sites. 
On the occasion of Josh's 26th birthday, on June 7, 2016, Brooke shared an adorable picture of the pair wishing her beau 'Happy Birthday' with a very sweet message. In the picture, Josh was all smiles when Brooke kissed him.
Josh is not less in flaunting his love for his perfect lady. Here is an Instagram picture shared by Josh where he wished his lady love her birthday by quoting her as a best friend and a best girlfriend that one could ever ask for.
Well, it might be surprising for you to hear that this couple is already ready for children while enjoying a budding romance. And this pair has already taken the first step; they co-parent their son Raylan without getting married to each other. Raylan was born in 2012, and since then, his parents' Instagram accounts are timely updated with his cute pictures. 
Previously, on July 2, 2017, the love-birds, along with their son, went for a night movie show, and Josh shared a glimpse of their togetherness on his Instagram. 
Besides the vine videos, Josh along with his girlfriend Brooke stars in the web series 'Young in the Nation' that premieres on the site called 'MyCountryNation.' Back in December 2017, Josh fascinated his fans by uploading a comic video after a three years gap.
Caption: Josh Clark's 'Elf on the Shelf' (Published on Dec 3, 2017)
Josh, who has over 13k subscribers on his YouTube channel, is also popular on Twitter and Instagram. And the popularity is likely to increase with his hard work and diligence. As of now, the earnings and actual net worth of Josh are undisclosed. 
Nevertheless, the couple makes a beautiful family together, and the moment of togetherness they share in their accounts always awes their fans. The followers are also looking forward to seeing the duo tying the knot.