Entertainment
Josh Dun Perfect For Dating! Former Girlfriend Shares
Josh Dun Perfect For Dating! Former Girlfriend Shares 'One Pilots' drummer Josh Dun' former girlfriend in an interview shared that Dun is one of those; who are perfect for dating. Despite having the perfect boyfriend, why did Dun's girlfriend leave him? If you are curious to know; then have a look below!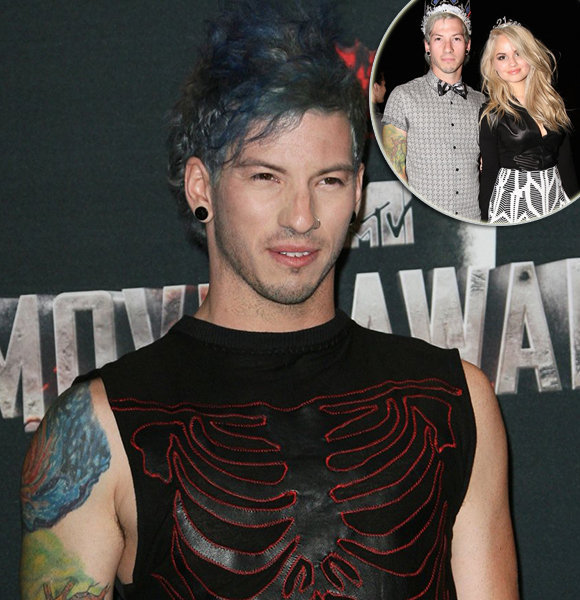 One Pilots' drummer Josh Dun's former girlfriend, Debby Ryan shared that Josh is one of those; who is perfect for dating. But, despite having the perfect boyfriend, why did Josh's girlfriend leave him?
If you are curious to know that as well; just take a look below!
Josh Dun Perfect for Dating, Says, Former Partner,
Josh Dun, who stands at the height of 1.68 m (5 feet 5 inches), previously dated the star of the hit show 'Jessie,' Debby Ryan. The couple never really confirmed their relationship in the interviews, but according to Josh's Instagram, it seems that the pair started dating since 2013.
The duo had a cute relationship when they were together. Tough looking Josh probably must be one of the best boyfriends, as he did the most beautiful things for his girlfriend back in time. 
According to reports, Josh took Ryan to a candlelit dinner in a treehouse and did all the beautiful thing for her around 2014's Valentine' day. Not just that, Josh, who went on tour with his band 'Twenty One Pilots,' mailed a care package with a kind letter and his pink sweatshirt -that she always tried to steal, just to show how much he missed Ryan.
But unfortunately, their bond didn't last long, and they broke up going separate ways in 2014. 
After their breakup in March 2015, Ryan opened up that she had been in an abusive relationship and admitted that she survived it. Ryan told Teen Vogue about the digital abuse she faced:
People that demand your password and always look over your shoulder, ask who you're texting, and grab your phone and let themselves in — that's not okay.
Ryan then added that the person was not the one she was dating, but instead was one of her friends, and the awful experience had a significant impact on her which made her feel weak.
However, it was good news for Josh's fans, as he was not the one involved in the abuse. In contrary, Ryan shared that Josh had been a perfect boyfriend while they were dating before things took a different turn for the couple.
The things between Josh and Ryan ended on a friendly term as after a couple of years from their break up; the two were again spotted at a Christmas party thrown by a music producer, John Feldmann in 2016. 
The former couple was caught posing for a picture together, which even raised questions regarding their relationship, and many were compelled to ask if the then-couple were dating again or only maintaining a healthy friendship after the break-up.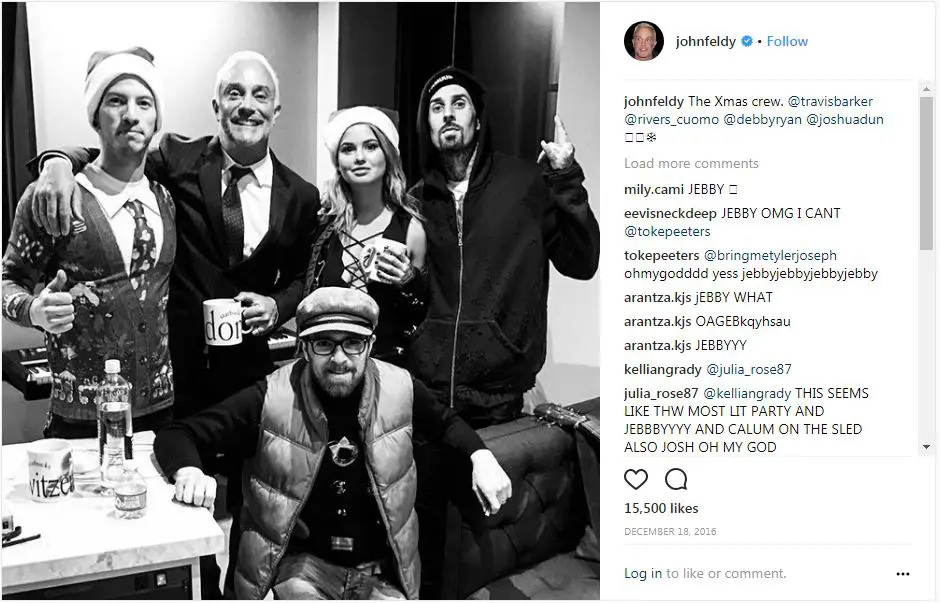 Josh, Ryan attends a Christmas party together (Photo: John Feldmann's Instagram)
However, nothing more about their reunion surfaced in the media!
As for now, Josh has kept his love life low-key and has suffered the brunt of keeping his relationship status low profile as he is rumored to be gay. Well, can one be considered just because of his preference to keep his romantic life private? We don't think so!
Further, Josh hasn't come forward to address the gay rumors, either. So as of now, concluding anything is meaningless!
Think we're missing something? Do let us know in the comment section below!