Entertainment
Josh Radnor Kicked Off Dating Affair With Actress Girlfriend But Did The Relationship Last? Any Thoughts On Getting Married?
Some people learn to love themselves before loving someone else, whereas others involve in affairs with random people just to find a perfect partner for them.
While there are so many individuals, who wait for their soul mate's arrival, How I Met Your Mother alum Josh Radnor fancies dating every other girl. Stalking through Josh Radnor's love life, it seems he prefers dating many girls until he finds his perfect soul mate.
Recently he was linked with one of the gorgeous actresses. But what happened to his relationship? Let's dig in to find out.
Did the Dating Relationship Last?
Fending off gay rumors, Josh, who has been paired with different people over the years, including 52-year-old Oscar winner Marissa Tomei was said to be dating the gorgeous Minka Kelly in December after they were located spending quality time together in New York Stage and Film Winter Gala. According to a source who witnessed them said-
"They were laughing and smiling at each other the whole night, Minka kept leaning in and whispering in Josh's ear. They left holding hands!"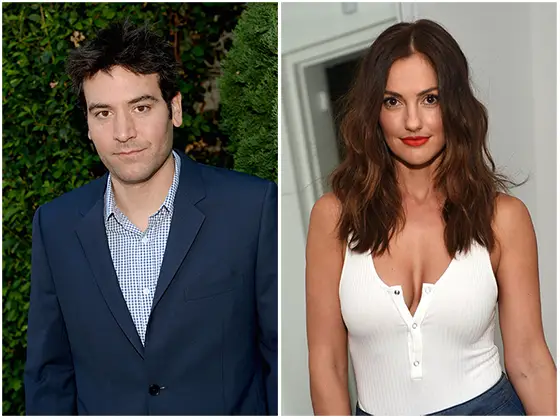 Caption: Josh Radnor and Minka Kelly was said to be dating in December 2016.
However, Josh's relationship with his new girlfriend couldn't last for more than three months, and the news about their break up came out in March 2017.
Plans of Getting Married? Who Soon-to-be-Husband?
In December 2016, during an interview with ABC News' Dan Harris, Radnor revealed that he wants to figure out what he wants. In Harris' "10% Happier" podcast, Radnor stated-
"There were things I did that were really small that have been so meaningful to me and just a couple of people will see them but it doesn't matter to me because it altered me and changed me, Meditation is something that gets me back to being 'quiet' so I can hear that kind of guidance."
Radnor, who started meditating in 2004 after going through a rough breakup added-
"I look back and my life is a lot different than it was in 2004. It's a lot bigger. My career took off in different ways so I have to give a lot of credit to meditation… May be those things would have happened but I don't know if I would have processed them in as sane a way if I didn't have a meditation practice."
Caption: Josh Radnor talking about meditation in Dan Harris' "10% Happier" podcast in December 2016.
Video Credit: ABC News
However, he didn't reveal anything about his plans to getting married, along with his current relationship status. But, like every other man, he must be searching for the perfect wife to get settled with. Hope he finds his soulmate soon.