Entertainment
Searching for Josh Winterhalt's Married Life? Get Acquainted to his Wife and Children here
There are many celebrities out there who hold no secrets when it comes to their better half while others like to keep that on the minimum need to know basis. Sarah Wayne Callies is one of such celebrities who when it comes to personal life keeps it at a minimum level. This is why you've never known about her husband, Josh Winterhalt but that is going to change now.
Josh Winterhalt besides being Sarah's husband has no popular identity himself. Let us learn all there is about his personal life. Find out about his wife and married life. Also, does he have any children? Find out below.
Josh Winterhalt's Married Life:
We have no background whatsoever about Josh Winterhalt, but we can get a lot of idea about their relationship from Sarah's info. Josh and Sarah started dating from June 2001 and after a year of going out together got married a year later on 21st June 2002. Josh is an American Martial Artist who has been married to Sarah for 15 years till present life.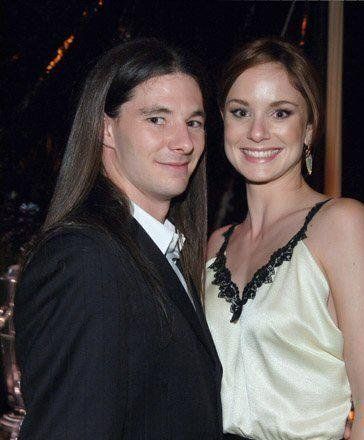 Caption: Josh and Sarah pictured together.
Photo Credit: bdbphotos.com
Josh Winterhalt's Wife:
Unlike Josh, Sarah is a well-known celebrity. Some of her most famous works have been in the series 'Prison Break' and 'The Walking Dead.' She was one of the main characters of 'The Walking Dead' from season 1 to 3 from 2010 to 2013. She also appeared in 'The Prison Break' in a recurring role from 2005 to 2009. She is said to return for the series' sequel in 2017. When it comes to movies, she is best known for 2014 movie 'Into the Storm.'
Caption: Sarah Wayne Callies Talks Prison Break Reboot at Comic-Con 2016. (Video published on July 24, 2016.)
Josh Winterhalt Children:
And according to reports on US Weekly, on January 2017, Josh Winterhalt shares two children with wife Sarah Callies, a daughter, named Keala Winterhalt 9, and son, 3. And she takes out time from her busy schedule to spend with her children.
Moreover, in an interview with 'justjared.com' on October 2007, when asked about the experience of being a mother she replied,
"It's a rich experience and unpredictable. You can't plan anything."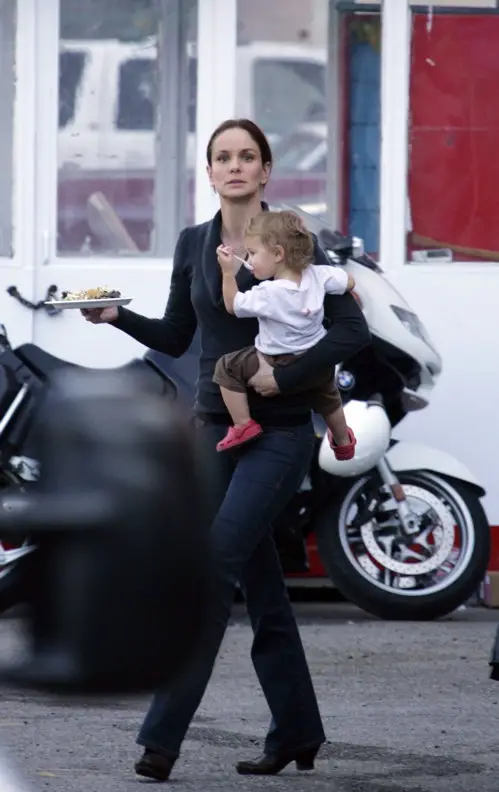 Caption: Sarah Callies spotted grabbing lunch with daughter on November 8, 2008.
Photo Credit: celebritybabyscoop.com
Sarah Callie's Short Bio:
Sarah Anne Wayne Callies was born on June 1, 1977, in La Grange, Illinois, US. She displayed interest in acting from a small age and continued it until she graduated with a Master of Fine Arts Degree at National Theatre Conservatory in 2002.
She will appear in two movies in 2016 that are 'This is Your Death' and 'the Other Side of the Door.' She will be returning to the sequel of the hit series, 'Prison Break' since 2017. She will also continue her role in the series 'Colony' from 2016 to 2017.