Entertainment
Josie Gibson Finally Found The Man She Will Get Married To? Now Sees Ex-Boyfriend As A Loser
Josie Gibson Finally Found The Man She Will Get Married To? Now Sees Ex-Boyfriend As A Loser Similarly, Josie Gibson who is more precisely known as the winner of Big Brother has stumbled upon a man whom she calls a boyfriend. As you might have already figured, today we gather here to know if there is any possibility of him turning into a husband? Let's dig in.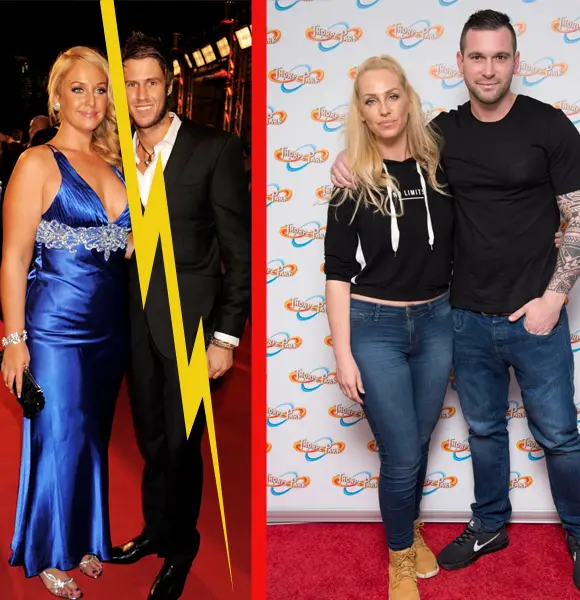 In life, everyone has numerous encounters with failure leading to emotional roller coaster ride, or heartbreaks while on the course to find a perfect match. Wanting a marital life close to paradise is everyone's want and wish, and celebrities are also no exception here.
Similarly, Josie Gibson who is more precisely known as the winner of Big Brother has stumbled upon a man whom she calls a boyfriend. As you might have already figured, today we gather here to know if there is any possibility of him turning into a husband? Let's dig in.
Josie Gibson's New Boyfriend:
Josie Gibson just recently revealed her new engineer boyfriend Sam at Thorpe Park while attending a red carpet on March 30, 2017.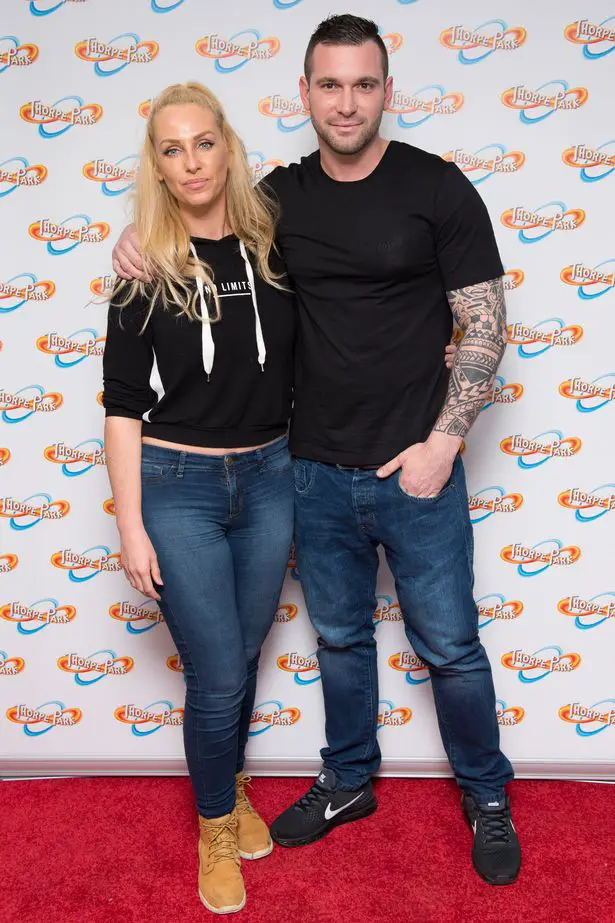 Caption: Josie Gibson with boyfriend Sam attending Thore Park on March 30, 2017.
Photo Credit: mirror.co.uk
In an interview, Josie revealed that she met with her boyfriend Sam in a local gym and since then they have been inseparable. While giving more insight on the newly budding relationship, Josie also said that her boyfriend is also into fitness. She said,
"He's amazing and I love that he's into fitness because it keeps me focused. We go to the gym together."
Josie went a little from the gym and went to reveal bedroom secret. She did not disclose everything (who would) but said that she and Sam have been jiggy which has been helpful to sweat more and stay fit. She made the bewildering science of bedroom activity and staying fit and said,
 "We've also been getting jiggy in the bedroom - too jiggy I might add!
"We know how to work up a sweat, and it's getting me in shape. I definitely agree that women reach their sexual prime in their 30s - the dirty 30s is what I call it!"
To nobody's surprise after her jiggy bedroom activity revelation with boyfriend, Josie further said that her boyfriend makes her feel secure and amazing about her body and she returns the favor with love as she said,
"I'm way more confident about myself now. Sam makes me feel amazing about my body and I fancy him loads. I've definitely upgraded since my last bloke."
Recently on April 11, 2017, there has been cheating allegations on her boyfriend Sam, when she received a disturbing call from a woman claiming to be Sam's girlfriend. Regarding this incident, she said,
"I got a call from a girl claiming Sam had a girlfriend and that he'd said horrible things about me…
But the couple stays strong as Sam explains the situation to be related to his past, and asserted that he'd been with the girl, but they split up. Josie concluded the matter through a statement which said,
"I have to judge everything on the time I've spent with Sam - he's treated me like a princess and we just connected. I won't let this ruin things,"
New Boyfriend Over-Shadowed Previous One
Further, Josie revealed she met 'the one' Sam within a week she separated from her ex and said,
"I went up the gym and I met somebody else within a week, and I actually think he's the one."
Soon after dating, just for weeks, Josie has already introduced her boyfriend Sam to her family and the family is now dreaming and discussing their marriage and children.
Josie met Luke Sanwo in 2011, and she proposed Luke getting engaged to him in 2012. In February 2013 she talked about designing wedding dress and losing more weight, but the very next month in March 2013 in an interview she opened up on her wedding being on hold and said,
'I might get married one day, when I get bored.'
'I don't think I'm going to get married now, neither'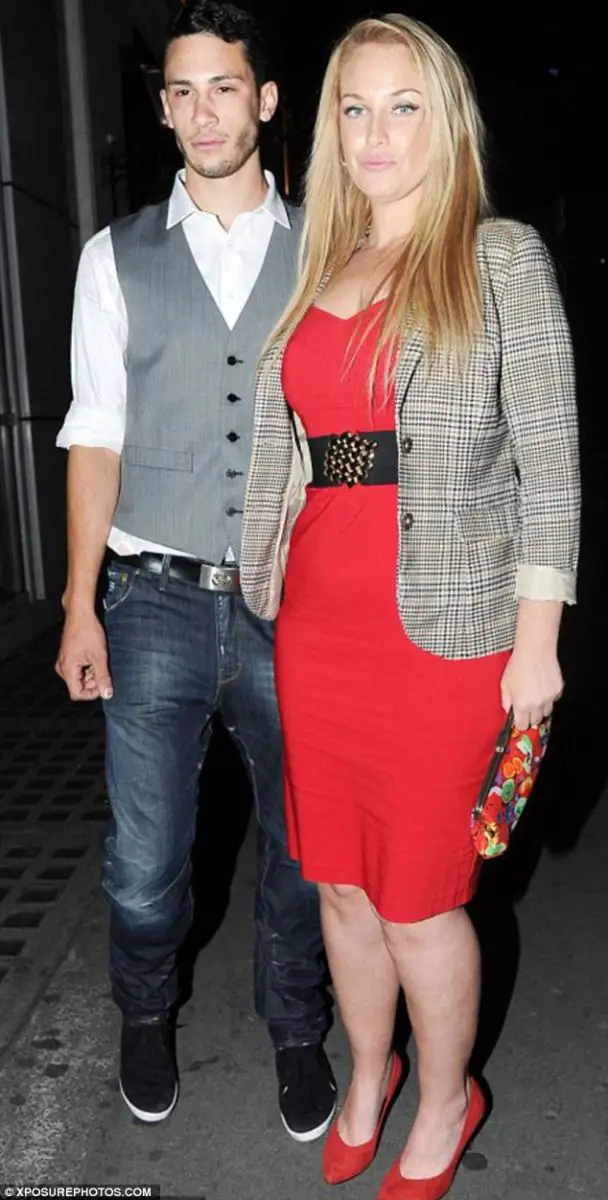 Caption: Josie with her ex-fiance Luke Sanwo
Photo Credit: dailymail.co.uk
Josie determined to lose weight and Luke orders a pizza and to reveal it she said,
 'Imagine when you are in the middle of it, trying really hard and your other half just orders a pizza... I wanted to knock his block off.'
Further, when asked about being pregnant and having kids she said,
'Planning on having kids, what after I have just lost all this weight? Are you f**king kidding?'
It was evident that during her weight loss period, the couple of Josie and Luke were fighting even more and eventually suffered a split on 2015 who she now calls a loser and said,
"I've just split up from somebody because he was a ... and was selling stories to the press, and he was a loser."
"I was always helping him out and stuff, and he was selling stories behind my back while seeing someone else."
Weight Loss And Surgery:
Josie has dramatically lost weight five stone in the time span of six months and surprising everyone as she became size ten from 20. To achieve her desired size, she cut out her sugar along with processed food intake and switched to a healthy diet which changed her completely.
Inspiring many women to lose weight, Josie suggests starting with natural food which is delicious but with appropriated meal plans. Further, Josie gives tips on staying motivated along with advice on the exercise.
Drawing instances from her hilarious and inspirational experience, Josie has written a book called "The Josie Gibson Diet: Love Food, Get Slim, Stay Slim" in which she says
'If I can do it, then so can you. It's never too late and you're never too fat. So what are you waiting for?'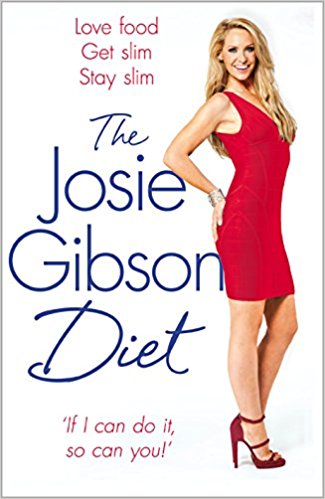 Caption: Josie Gibson's cover of her book title "The Josie Gibson Diet: Love Food, Get Slim, Stay Slim." 
Photo Credit: amazon.co.uk
On November 2016, Josie shows her scar from her excess skin surgery to tuck her tummy post weight loss which she did nine weeks before.
She is overwhelmingly guilty for having invasive cosmetic surgery to get her skin removed from the lower abdomen and said,
"I felt guilty wanting it done but then I thought if I want to make improvements then I will."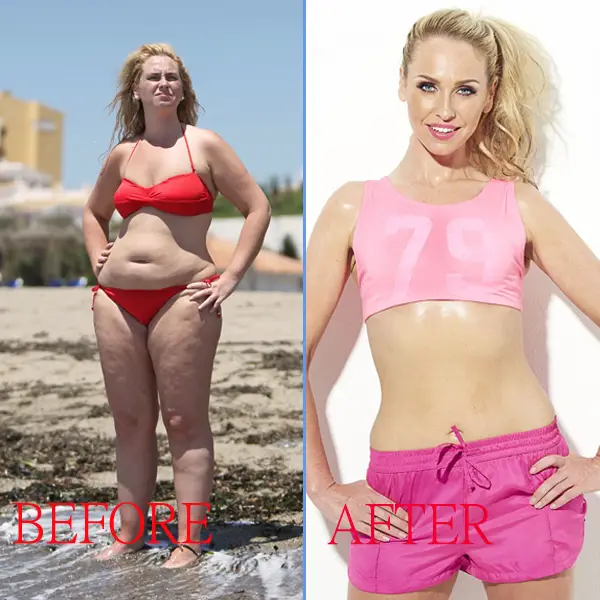 Caption: Before and after weight loss pictures of Josie Gibson.
Josie Diane Shirley Gibson AKA Josie Gibson is Television personality who rose to fame winning Big Brother in 2010 and in the same year she entered Ultimate Big Brother too. She has hosted a magazine series OK! TV on Channel 5.
Further she has made television appearances on shows like "Celebrity Wedding Planner", "Silent Library", "Celebrity Impossible", "Live From Studio Five", "The Vanessa Show", "Loose Women", "John James and Josie: What happened Next and There's Something About Josie" and more. Her hard work has paid well, which is evident in her estimated net worth of £104,048.