Entertainment
Joyce DeWitt Out Herself From Relationship; Secretly Married With Husband Or Alone Is Okay?
American actress Joyce Dewitt is not a name that many are unaware of as she has touched good heights in her professional career. She is well known and loved by many.
But how many of you know that she took herself out to a new path when it comes to her relationship with her former boyfriend? But that is all her past, what about now? Is she secretly married now or is she happy being all on her own? We shall find out about it.
Why Did Dewitt End Her Relationship With Ray?
Actor Ray (Rhoda) Buktenica is a famous name for what he has accomplished in his career. But did you know that he and Dewitt were once in a live-in relationship and also rumors of them having gotten married were there? The news of them getting married is yet to be confirmed and on the other hand, the tenure of their relationship is still to be disclosed.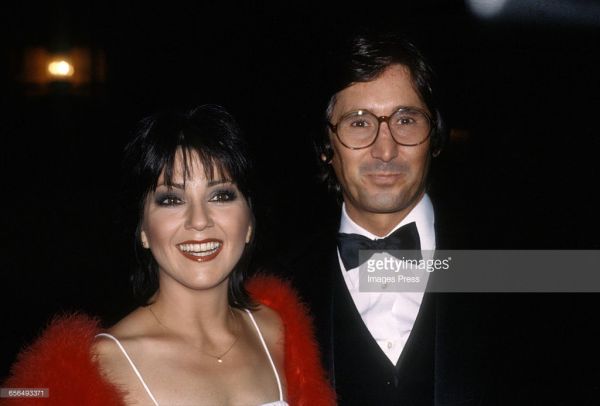 Caption: Joyce DeWitt and Ray Buktenica smiles for a picture in New York City on January 15, 1980.
Photo Credit: gettyimages.com
The relationship between them was serious and they even moved in together. But as time passed by, the relationship lost its flavor and that resulted in Dewitt feeling uneasy with the relationship.
She said in her own words,
"We fought constantly. We were like Bogart and Bacall on a lower level. I would live in terror of what he thought. If I did a talk show a thousand miles away, I would ask, 'Did I make a fool of myself?' I discovered I was living in a cell as big as me and I built it."
She also added,
"My self-esteem and self-confidence had disappeared. I gave them away. But he thought I was spoiled, and he wanted to be waited on hand and foot. I didn't have time to clean the house and fix dinner and wait on him; I don't intend to do that again for any man!"
Joyce also mentioned that she was unable to handle the relationship,
"I didn't know what was troubling me, so I couldn't tell him."
"It wasn't his fault; it was my inability to deal with the relationship,"
"Ray said he could not live with half measures. "So it was more or less his choice that we should break up and not just separate. I could understand that,"
Also, Ray responded by saying,
"She was simply being true to herself by declaring her freedom."
Now we know that the split was something which eased the pressure on them both.
Is She A Married Woman And Have Children By Now?
This is the thing most of her fans wonder. Is she married and has children with her husband? Or is she alone and enjoying being her?
Well, some reports suggest that she got married to Ray but no major revelations from Dewitt's end have come forth in this regard which is why on conclusion could be reached.
But it shall be safe to say that with not good experiences in past relationship, she might be loving her life as a single person and maybe she loves herself being alone.
We might have to wait and see if any revelations come forth from her end with regards to her marriage and love life.
Born on April 23, 1949, in Wheeling, West Virginia United States, Joyce Dewitt is an American actress best known for playing Janet Wood on the ABC sitcom Three's Company. That was a project which took her professional life to a whole new level and she earned a fair amount of success and respect in her life. She is said to be of Italian descent on her mother's side and Dutch from her father's side.
She loved acting from the very beginning because she began acting while she was 13 and had her sights set on her goals from the get go. Also, she is dedicated and determined in whatever she does which has paid her good dividend as well. As a result, she has been able to accumulate the net worth of $2 million.