Entertainment
Is June Brown From Eastenders Dead? What's Her Age and Current Status For This Rumor To Exist?
When it comes to the curiosity of celebs' death and rumors around their demise, "Eastenders" actress June Brown tops the list, as a high volume of people often term her to be dead.
It is something that has been making major headlines, and most people are firm in their belief of her being dead. But is she really dead? What is the ultimate truth that is still a bit confusing for a lot of fans and the general public? Stic around to find that out!
The Rumors Which Call June Brown "Dead": Is She No More? The Actual Truth:
June Brown is an amazing actress who has touched her 90's when it comes to her age. She is the star of "EastEnders," the soap legend.
It was back in January this year when the soap honored the original of the show, and when her young photos were revealed, she was totally unrecognizable as a 20-year-old beauty.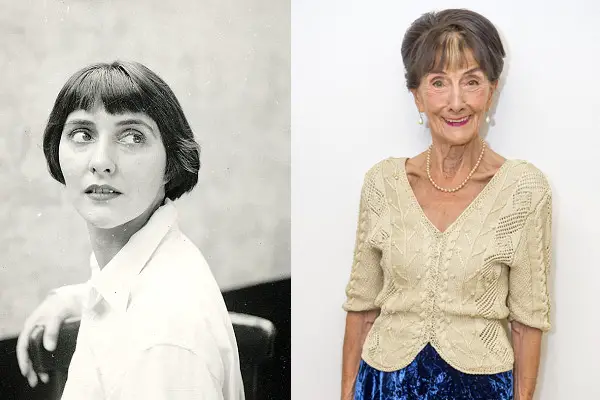 Caption: June Brown: The Young and The Old One.
Photo Credit: liverampup.com
In an autobiography back in 2013, she elaborated how her love life was like and how many flings she had.
"Don't get me wrong: I wasn't a nymphomaniac. But I was sexually active although I kept quiet about it. You did back then. The war changed everything, of course.
She continued,
"I was 12 when it broke out. I joined the Wrens at 18 and that gave me a tremendous sense of liberation. As you couldn't be sure what tomorrow might bring, you felt like making the most of today. If I'd stayed at home I'd have married as a virgin.
June concluded,
"But, in the heady post-war years and afterwards when I was a drama student at the Old Vic, I fell in love all the time. I hate the phrase 'having sex'. I only ever made love. It had to have something almost spiritual about it. But I realise now I should have gone with the ones who made me laugh."
But let's fast forward now to 2017 when most of the people think she is dead. So is she no more with us?
She is indeed alive and kicking, and she is not going to die until she achieves more fame in her more than illustrious career.
She said it herself that she is not going to retire until she can no longer move.
'As long as I am capable of ­working, and can learn lines and move around, I will carry on. I'd be utterly bored if I stopped,'
She expressed that when she was celebrating her 90th birthday and her 32 years of working in the British TV scene. 
However, she has lost her husband along the way as he sadly passed away.
Her husband John Garley, who she was married to from 24 February 1950 to 8 May 1957, committed a suicide and it is no rocket science that Brown still blames herself for the sad passing of her husband.
She has often blamed herself for the demise of her husband. She revealed that she left some cash for the gas meter for her husband, the day he gassed himself.
"I walked into the bedroom and there was Johnny, lying on the bed, the gas fire propped up next to him. I tried giving him ­artificial respiration. Suicide was still a criminal offence in the late-Fifties. But after an hour, I realised I'd better call an ambulance. I'd got him breathing again but it was obvious he'd suffered severe brain damage.
She continued,
"He lasted three days in hospital before dying on May 8. We'd been married seven years. I was 30."
She also added that her husband haunts her home as a poltergeist.
"I never lived in that flat again but I went back for the rest of my things. The gas men were there checking the meter and the fire. How much was left in the meter? No, don't tell me,' I said. I didn't want to think that if I hadn't left him the one and eight pence he wouldn't have been able to do it."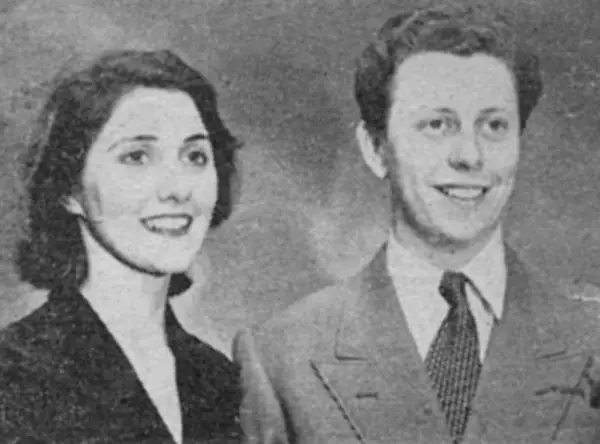 Caption: June Brown first met her late husband, John at the theater.
Photo Credit: Mirror
Brown then got married to Robert Arnold from 5 April 1958 till 4 February 2003, before he too passed away due to some unrevealed reason.
Brown and Arnold shared six children,
"I found myself having children – five in seven years, six if you include the baby that died. Louise, Sophie, William, Chloe and Naomi arrived one after another."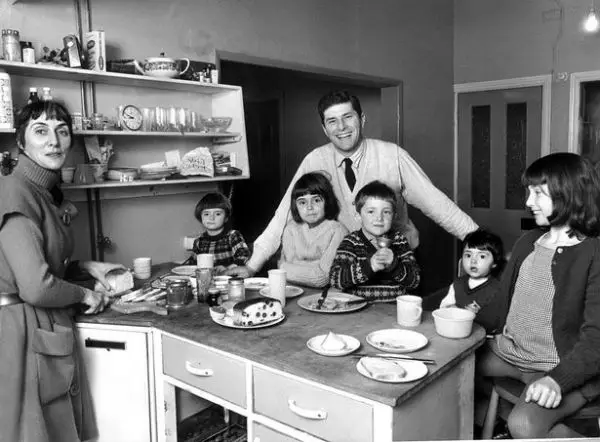 Caption: June Brown with late Robert Arnold and her kids.
Picture Credit: Mirror
Having known all this, we do hope that it clears all your doubt regarding her being dead. She is still willing to go a long way in her life, and we wish her a sound and a healthy life ahead!
Stay with us for emerging updates on June Brown!