Entertainment
Kacey Rohl, Dating Moments So Adorable With Boyfriend - Hard Believing It Exists
The beautiful Canadian actress Kacey Rohl is best known for her role as Jenna Engel in the 2014's Global sitcom Working the Engels. Her acting credibility and her beauty have honored her with huge fan following who are curious to get acquainted with her personal life.
If you are one of her fans and are eager to know about her love life, then you would or would not delighted to know that she is not single and already taken. Join us in the following context where we'll be shedding light on her life behind the camera.
Kacey Rohl's Love-Filled Life
Well, the pretty lady Kacey is in a blissful dating relationship with the Canadian actor Adam DiMarco who is mostly known for his roles in the movie like Zapped, Radio Rebel, and Kill for Me. During an interview with The Province back in April 2014, Kacey spilled the beans on her relationship status saying that she has a boyfriend.
Previously on 3rd May 2014, Kacey uploaded a selfie picture with her bae via Instagram and captioned the picture as,
Adam&Evil
The same year, the couple even attended The Vancouver International Film Festival held in Vancouver, British Columbia, Canada together back in 2014.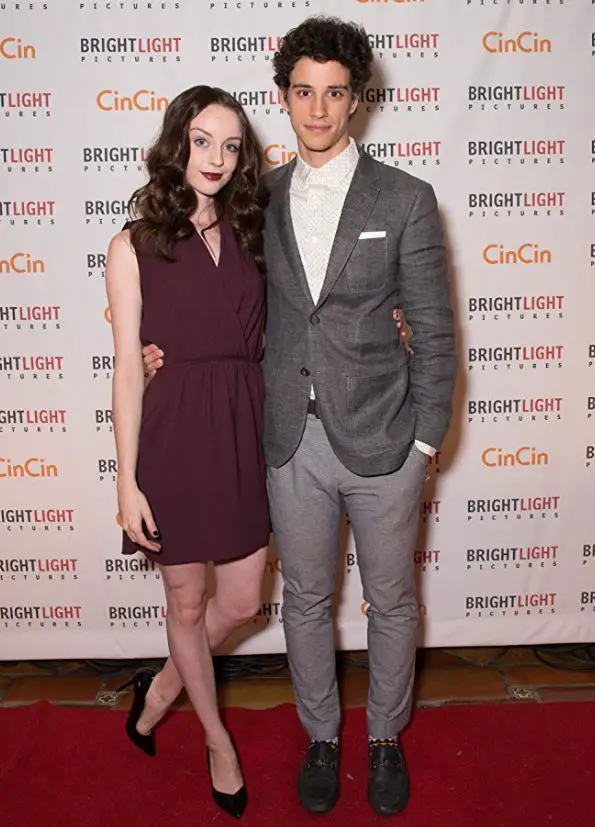 Kacey Rohl with Adam DiMarco on the Vancouver International Film Festival 2014 (Photo: imdb.com)
Moreover, Kacey even Instagrammed a cute photo with Adam in February 2017 where she is comfortably sitting on the shoulders of her love. Also, she wished Adam a Happy Valentine's Day and thanked him for always supporting her too.
Happy Valentine's Day, Summer Salad! Thanks for always lifting me up so I can stand on mountains! ???
Well, both the love-birds look adorable together, and it seems like they are delighted to be with one another. Moreover, Kacey not only mesmerizes her fans with the bond she shares with her boyfriend but also with the affection she holds for her family.
Earlier on 30th October 2017, Kacey uploaded a picture of her mother, Jan Derbyshire in her Instagram account and poured out her love for her mother via the caption as,
my mama: a fresh haircut, a good coffee in hand & 56 years earthside as of this morning. i love her so much i can hardly stand it & i'm so glad she was born. for so many reasons. ?
Explaining that giving time to family members and the beloved ones is very important to strengthen the bond when the job schedule is very tight, Kacey said,
"If I work a lot, that's fine, and if it's a bit slowed down for a period, I'm fine with that too. At the moment, I'm away from home a lot so it becomes very important to check in with the people I love – my parents, friends, boyfriend and so forth – and strengthen those personal bonds. When you are away for 6 months or more at a time, you have to."
Kacey, who is a daughter of and director Michael Rowe and comedienne and playwright Jan Derbyshire, also shared a glimpse of her family to her fans and followers while wishing them on the occasion of Christmas 2017. By the looks of it, Kacey knows to balance her personal life amid the busy schedule of her work.