Entertainment
Teen Mom's Kailyn Lowry: Here's How She Revealed Fourth Baby Gender
Kailyn Lowry is an American reality TV star known for her appearances in shows such as...is pregnant with her fourth child...she has three kids from her previous relationships...is in a relationship with Chris Lopez...baby with her boyfriend...wiki reveals her age...at the height of 5 feet 7-and-a-half inches (1.71 meters)...her baby daddy...appearance in Teen Mom...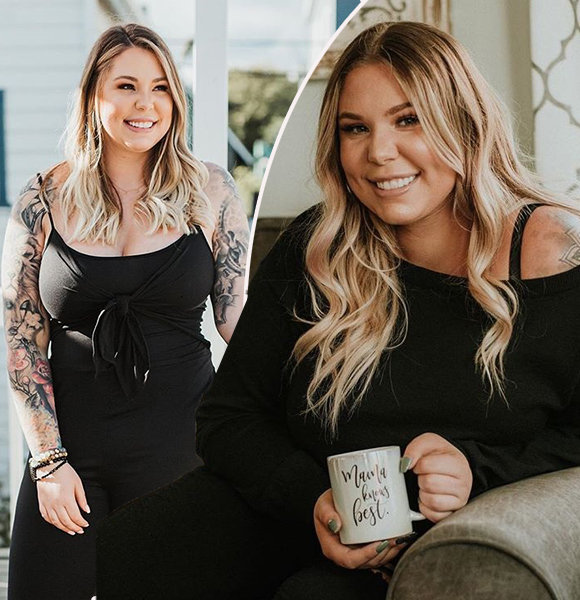 Reality star Kailyn Lowry is famous for appearing in the hit TV show, 16 and Pregnant. She also appeared on Teen Mom 2 in three seasons.
Kailyn is also an author; she has released a book called Love is Bubblegum. The star also wrote a memoir titled Pride Over Pity in 2014, after joining the cast of Teen Mom 2.
Kailyn's Personal Life: Boyfriend & Kids
Kailyn is in an on-off relationship with Chris Lopez.
They quietly started dating in around 2016.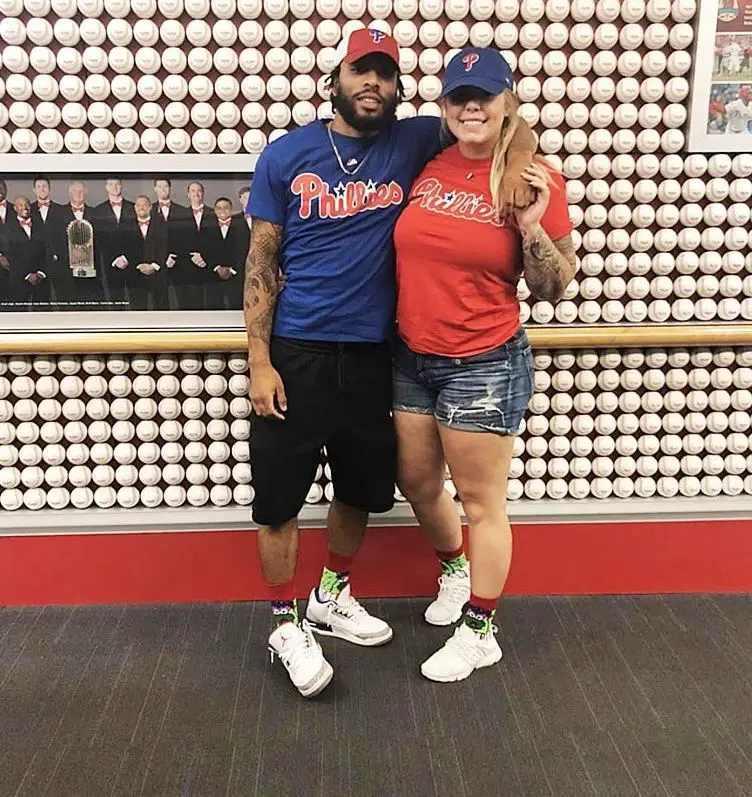 Kailyn Lowry with boyfriend Chris Lopez (Photo: US Magazine)
They welcomed their first baby, Lux Russell Lowry, on 5th August 2017.
Kailyn's Pregnancy and Gender Reveal
Teen Mom Kailyn announced her pregnancy with another baby on 4th February 2020 via an Instagram post, which also revealed that she was 16 weeks pregnant at that time.
More On Kailyn's Son Lux's Birth:- Teen Mom 2's Star Kailyn Lowry Welcomes A Son as Her Third Child, But Who's the Baby Daddy?
A week later, on 10th February 2020, she revealed the gender of her unborn baby.
US magazine covered her baby's gender reveal, in which the big news was revealed by blowing confetti poppers. As the confetti opened up, blue streamers of paper burst out, which confirmed that is they were going to have a boy. 
Further, after Kailyn revealed her pregnancy, one fan asked her to have a home birth, to which she replied- "That's the plan!!!" 
Past Relationships & Children
Kailyn first dated her high school sweetheart, Jo Rivera. They started seeing each other while they were in high school in 2008.
Jo became a daddy for the first time as their kid, son Issac E Rivera, came into the world on 18th January 2010.
However, their relationship came to an end while Kailyn was on the show, Teem Mom 2. Their court case fights over who gets the custody of Issac were all recorded on the show.
But, the former couple eventually worked things out and managed to stay friends. Kailyn even attended Jo's marriage to Vee Torres in September 2018.
After her split with Jo, Kailyn started dating Jordan Wenner, who was her Sport Authority co-worker. She started going out with him at a time when she was still living with Jo Rivera's parents.
They broke up shortly after, in 2011. The causes of their split were Jordan getting caught up in the attention that Kailyn's show had got him, and her cheating incident with Jo while she was in a relationship with Jordan. She wrote all about this breakup in her 2014 memoir, Pride Over Pity. 
Moving on from Jordan, Kailyn got together with Javi Marroquin. They confirmed that they were together in January 2012 after meeting each other for the first time in late 2011.
Who Else Has Javi Dated: Couple Alert! Teen Mom's Javi Marroquin Affirms his Dating with Girlfriend Madison Channing Walls
They secretly got married eight months later after going public. Their marriage was made official in a Pennsylvania courthouse.
The pair also married each other in a public fashion, in front of MTV cameras in September 2013. Their son, Lincoln Marshall Marroquin, was born on 16th November 2013.
Their relationship started to head south around late 2015. This was when Javi was deployed in Qatar as he was serving in the US Air Force. Kailyn filed for divorce in May 2016, and their divorce was made official on 17th July 2017. 
More On Javi:- Does Javi Marroquin Have A Girlfriend After Moving On From His Demented Married Life And If So, Who Is He Dating?
After this, she met Chris, and they have been dating from around 2016. However, they took a break in 2017, and during this break, Kailyn hooked up with her friend, Dominique Potter. 
Wiki / Facts About Kailyn Lowry: Age, Height
Kailyn was born on 14th March 1992 in Nazareth, Pennsylvania, in the United States. 
Her full name is Kailyn Rae Lowry. People know her by her nickname, Kail. 
She stands at the height of 5 feet, 7-and-a-half inches (1.71 meters). 
The reality star has had three miscarriages and one terminated pregnancy. 
She starred on season 1, 4, and 5 of the show, Teen Mom 2.