Entertainment
Kathryn Prescott: Keeping Dating Affair With Boyfriend Secret or Is Single?
The English actress Kathryn Prescott, who claimed fame through television series, is vocal about her career but seems comparatively secretive regarding her personal life. However, there are some sublime experiences of Kathryn's personal life that previously surfaced in the media.
So, let's have glimpses towards those experiences and simultaneously find out if she has a boyfriend as of now!
Kathryn Prescott Remains Veiled about her Boyfriend?
Kathryn Prescott, best known for playing 'Emily Fitch' on the teen series 'Skins,' keeps herself away from the social media when it comes to sharing the details of her relationship status.
But even she couldn't escape from the rumors and links up regarding her love life. According to sources, Prescott was in a dating relationship with the boyfriend named Oli, but she hasn't confessed anything about the boyfriend till this date.
Moreover, she was conjectured to be lesbian while she was portraying a lesbian character with conviction, but the rumors remain baseless until any confirming statement from the actress.
Similarly, her onscreen chemistry with co-star, Naomi Campbell in 'Skins' became a talk of the town; they left a mark among young onscreen lesbian and gay couples with their amazing performance.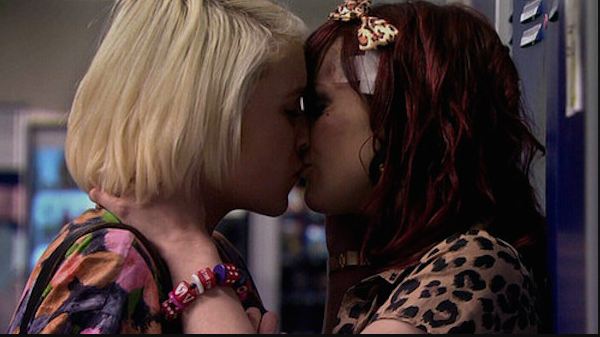 Caption: Emily Fitch and Naomi Campbell enacting a scene from Skins.
Photo Credit: afterellen.com
Kathryn, who already left a mark in the realm of acting industry, possesses another talent as well. She is a professional photographer and has demonstrated her work in an exhibition 'What Makes Us Care' held in London in the year 2013.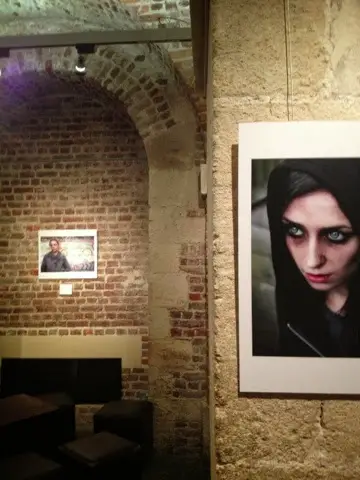 Caption: Photographs from Kathryn Prescott exhibition called in 'What Makes Us Care.'
Photo Credit: emminlondon.com
In an interview back on 18th July 2013, Kathryn opined what photography means to her. She confessed,
I might be doing something at the end of Summer, but at the minute I'm just focusing on my photography exhibition, and then when that's finished I can go do some more acting because the photography is taking up all my time at the minute - but I really love it.
Moreover, she also stated that her mom was a source of inspiration for photography as her mother is a photographer as well.
Talking about her family, Kathryn is also known for being the identical twin of 6 minutes younger sister, Megan Prescott. Her sister is also an actress; in fact, both Kathryn and her identical twin debuted in 2008, through a popular drama series 'Doctor.'
However, the identical twin sisters, who rose to fame after appearing in the E4 show in 2008, are leading separate lives now. The sisters can now be distinguished as Megan Prescott pursued bodybuilding rather than acting.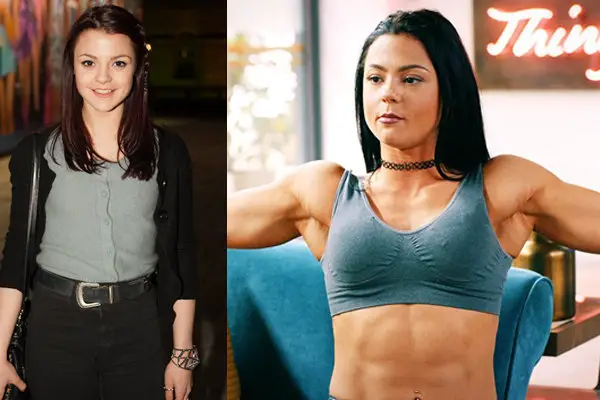 Caption: Kathryn Prescott (Left) and Megan Prescott (Right)
Photo Credit: liverampup.com
As for Kathryn, who has 14 piercings on her body, she studied at Mountview Academy of Theatre Arts and pursued her acting career. She has been associated with several acting projects, and her recent works include 'Full Moon Dinner,' 'To the Bone,' '24: Legacy,' 'The Sun,' 'Polaroid,' and 'Dude.'
Think we're missing something? Do let us know in the comment section below!