Entertainment
Kathy Wakile, With Splendid Net Worth, Moves to New House With Husband: Accomplished Big Project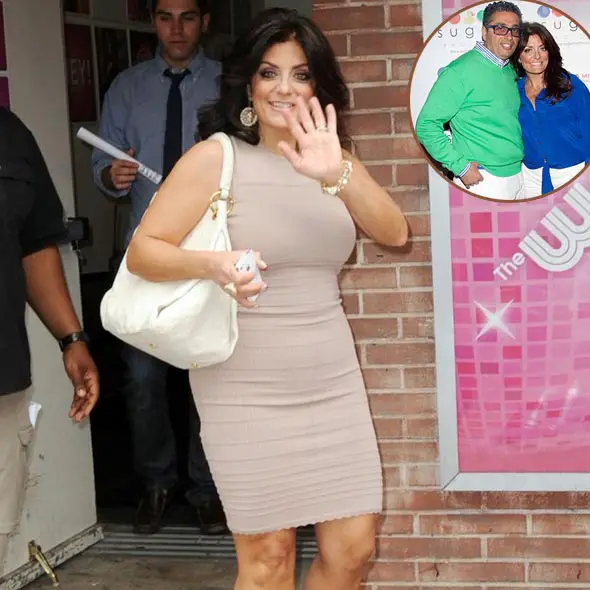 The 'Real Housewives of New Jersey' (RHONY) share their life with you and let you in on their daily dramas and tantrums. However, it is not always the drama; there are some moments of happiness and jubilant one too. In one such moment, Kathy Wakile just moved to her recently completed the big project for a new home. Know about her new house and also her incredible net worth?
A Big Project:
Kathy Wakile and her family are the new owners of a Franklin Lake Home in New Jersey. Rich Wakile, Kathy's husband, had bought the lot, where the house presently stands, back in 2013. Kathy and her husband have given a lot of effort to build the house from the ground-up.
In a video, Kathy had invited 'OMJ' for an open house to give a proper inside view of her new house. After completion of months of building and renovating, they completed the new house and moved in on December 23 just in time to throw a Christmas party the very next day. It was a kind of a house warming party as well with almost 80 guests attending.
Caption: (from left) Kathy's daughter, Victoria, son, Joseph, husband, Rich and Kathy Wakile celebrating Christmas.
A brief look of the house shows us that it radiates with a certain type of 'outdoor indoor' feeling with wide windows and hidden stairways. It has a highly efficient kitchen for the chef-housewife and has no cabins for better visibility around the house. The pool is clearly visible from inside because of the whole outdoor indoor idea.
Caption: Kathy Wakile's displaying new home in her 'Open house'
It is only natural for the Wakile couple to feel proud of what they have achieved after all the hard work. 
"We're really, really proud that we accomplished it and relieved because it was a big project," Kathy added. "A lot of couples can't handle it. But we're really relieved."
Nostalgic of the Old House:
It must be hard leaving one's former home, especially if you were attached to it for around 2 decades? 
But for Kathy, "I don't get too attached like that, it's kind of weird. I get more attached to the memories and the people in our family. So hopefully we'll build a new set of memories in this new house." 
Plus according to her, the time she spent on constructing her old house has been enough to make it more familiar.
The couple had put up their old house, A four bedroom colonial New Jersey abode, on the market in October 2015 for 799,900 dollars as reported by 'NJ.com'. The couple had bought the house in 1995 at a price of 340,000 dollars with 17,710 dollars annual tax. They found a buyer in December and although the selling price was not disclosed, it was close to the asked price according to their real estate agent. It looks like they enjoyed the last of their stay in the house.
Almost a Divorce (Married Life and Husband):
The couple seems like a great team as per the great house that they have created together, but even the greatest teams have disputes between them. Similarly, in 2013 there were rumors of a divorce between Kathy and her husband.
Later as per an interview with 'Huff Post' on May 30, 2013, Kathy addressed the rumors by saying that all couples have fights and conflicts. The fact that they had a huge fight regarding a business project that they are both working on doesn't mean things will be directly leading to divorce. The couple lives happily today, and there is a very unlikely probability of their divorce.
Caption: Kathy Wakile looking happy with husband Rich Wakile.
Net Worth and Salary:
Kathy Wakile must have an amazing net worth for buying such property. It turns out that she has a net worth of estimated 5 million dollars. Her salary is still unknown.
She has a lot of sources for her earnings. Besides being on her show 'RHONY' she also follows a culinary career. She is the author of a cookbook 'Indulge'. She is also a cannoli entrepreneur and has launched 3 product lines.
Kathy Wakile was born on October 4, 1965, in Paterson, New Jersey. Kathy Walkie joined 'The Real Housewives of New Jersey' in its third series in May 2011. Besides being a housewife, Kathy is also a chef, cookbook author, and entrepreneur. One of her most recent updates has been an 'NJ.com' article on 28th July 2016 about her closet's description.