Entertainment
Keegan-Michael Key's Wife Reveals Suffering From PTSD! A Divorce that Didn't Affect Him?
A happy and healthy relationship is what most of us want. But relationships are not always blissful. Even if we have met our perfect partner, we can't be sure about the time when our relationship with our partner ends.
In this regard, we will be highlighting American actor and comedian Keegan-Michael Kay's love life and failed marriage. Without further ado, let's dig in!
Keegan-Michael Kay's Unsuccessful Marriage Which Affected His Wife!
'Key & Peele' star Keegan-Michael Key was married to Cynthia Blaise in 1998 in the month of December. After getting bound in a marital relationship for around seventeen years without any kids, Key filed the divorce on December 31, 2015, asking to figure out spousal support down the line.
According to TMZ, the court papers stated that Key got separated with his wife in November 2015.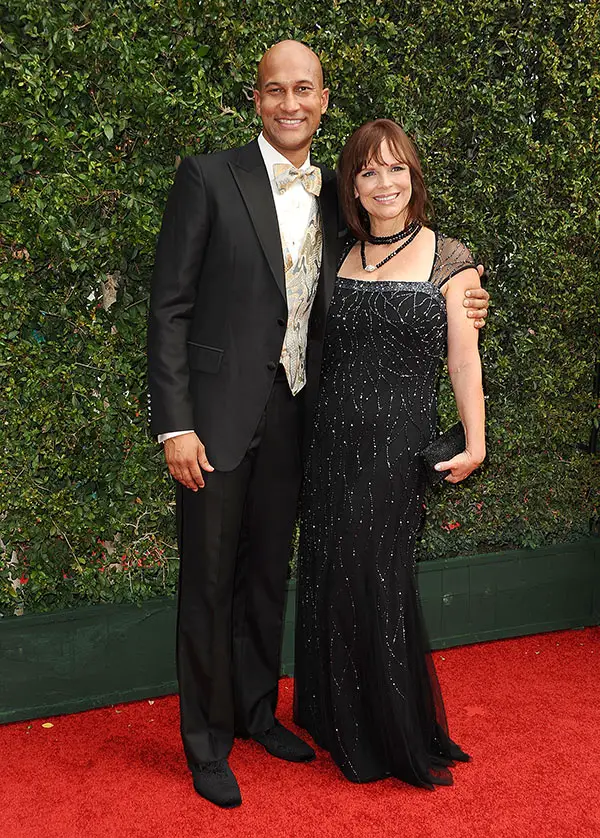 Caption: Keegan-Michael Key and his ex-wife Cynthia Blaise at the 2015 Creative Arts Emmy Awards.
Photo Credit: Hollywood Life.
Around fourteen months after the divorce, Key's estranged wife Blaise, who has worked behind the scenes in the movies like "Bad Teacher" and "Miami Vice," revealed that divorce is giving her serious health problems.
The unexpected end of her seventeen years long marriage caused fifty-nine-years-old Blaise a PTSD (Post Traumatic Stress Disorder), anxiety, hair and weight loss and depression.
According to the documents obtained by TMZ, Blaise has been taking five different medicines since her divorce filing.  As Blaise has fallen on financial hardship, she has sought spousal support from her ex-husband, which includes attorney fees and a fair split of assets.
Unlike Blaise, Kay is not affected by the divorce. He has now found a new love interest, with whom he is enjoying every aspect of life. Since the divorce, Key is openly dating Elisa Pugliese, a producer, and actress in a handful of movies.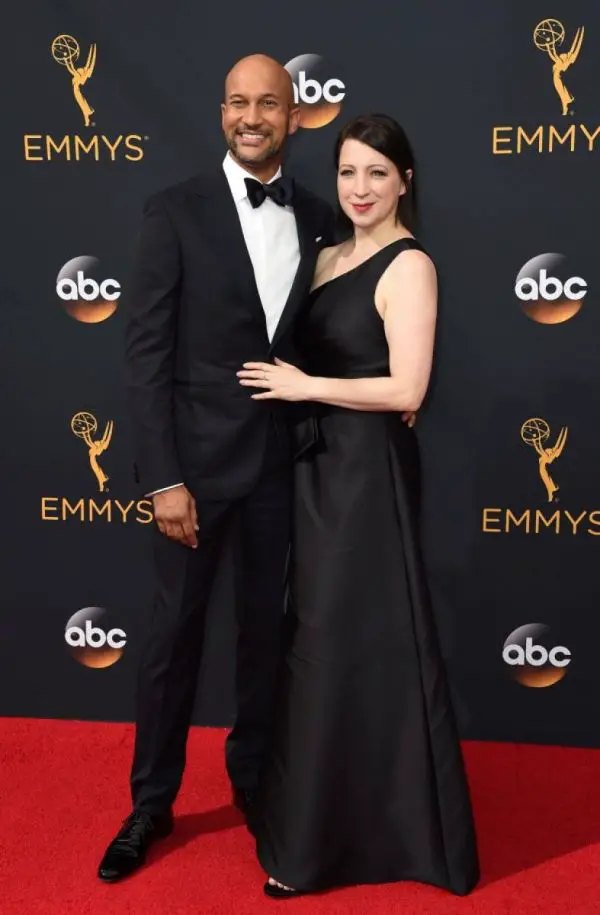 Caption: Keegan-Michael Key with his girlfriend Elisa Pugliese on the 2016 Emmys Red Carpet.
Photo Credit: NY Daily News
If you follow Kay, then you might know that he raises his voice for gay people and gay marriages. But do you know that the social worker's parents adopted him?
Caption: Key & Peele star Keegan-Michael Key and Jordan Peele giving a gay wedding advice.
Key, who was born with mixed ethnicity was adopted and raised by an African-American father Michael Eugene Winfield Key and a white mother, Patricia Walsh. Kay's biological parents also have the same background; his biological mother, Carrie Herr, is white whereas his biological father is black.
Key, who enjoys the net worth of $7 million, has recently provided his voice for the movies and television series like SuperMansion  (2015-present), Archer (2016-2017), Samurai Jack (2017), Son of Zorn (2017), The Simpsons (2017), and The Star (2017).
Think we missed something? Please leave a comment below!