Entertainment
Kelly Sullivan Made A Baby Announcement For Her Sister But What About Her Own? Is Married To Do So?
It tastes great to be a part of your near and dear ones' happiness. However, feeling the same in your life takes the pleasure to a whole new level.
"General Hospital" actress Kelly Sullivan once made a cute baby announcement for her sister like bestie. But what about her having a child? Does she have a partner who she can parent a child with? Let us find out!
Kelly's Baby Announcement Made For Her Sister Like Bestie:
It was early 2016 when Kelly made a very adorable baby announcement over on Twitter. Kelly tweeted that her best friend, whom she considers her sister, Christine Lakin was expecting a baby.
The tweet can not be found as of now, but this screen capture below shows how excited she was with Lakin falling pregnant.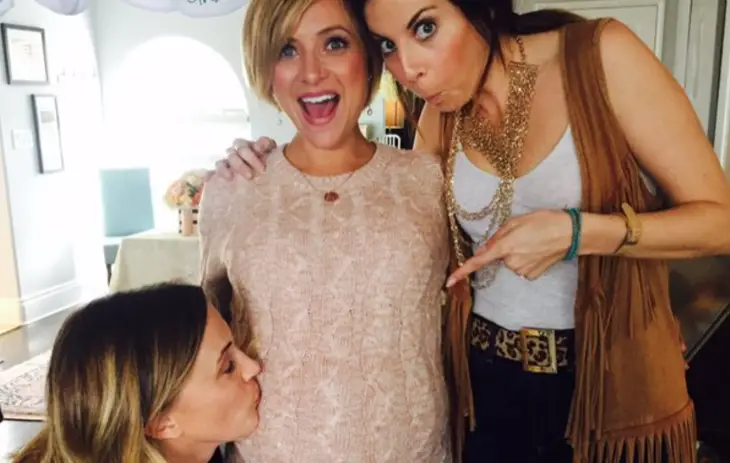 Caption: Kelly Sullivan tweets her sister like best friend's pregnancy in 2016.
Photo Credit: hollywoodhiccups.com
The baby of Lakin was born on March 6, 2016, and she is leading a happy motherhood.
Does Kelly Have A Partner To Start A Family?
Now that we know that Kelly made the baby announcement for Lakin, her fans often wonder if she has any plans of becoming a mother herself. But does she have a partner or a boyfriend to accomplish that?
Well, almost everyone knows that she has been dating "Hemingway & Gellhorn" actor Eric Schneider for a long time. The two began dating in 2010 while starring together in the theater production, "Robin, and the 7 Hoods." The couple currently lives together in Santa Monica, CA with two dogs.
Kelly and Eric prefer showing their love in public as well, unlike some celebrities who keep their affairs private. Here is a picture of the couple enjoying a day at the beach back in 2012 in Santa Monica.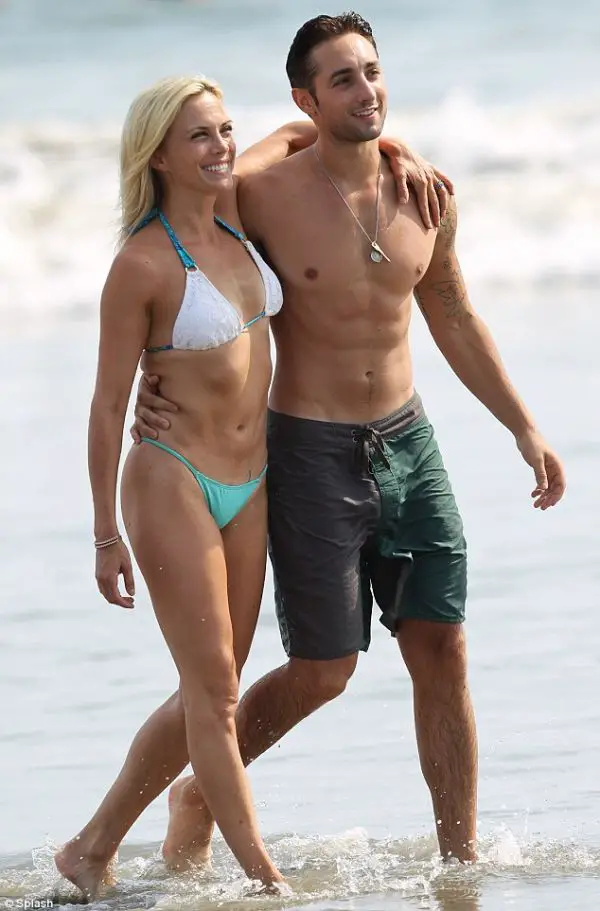 Caption: Kelly Sullivan and her boyfriend Eric Schneider chilling at a beach in Santa Monica, 2012.
Photo Credit: dailymail.co.uk
But despite leading a happy relationship, the two have not revealed any plans to get married and share a husband-wife relationship with one another.
Therefore, we might have to wait a little longer until any exciting news comes forth from the handsome couple.
A Short Wiki-Like Bio of Kelly Sullivan:
Born on February 3, 1978, in Puyallup, Washington, United States, Kelly Sullivan is an American actress who is best known for her roles as Kate Howard and Kate's alter ego, Connie Falconeri on "General Hospital." She also is famous for her role on "The Young and the Restless" in which she portrayed Sage Warner.
This 5′ 6″ beauty is no sort of success and recognition in her career as she was once nominated for the "Daytime Emmy Award for Outstanding Supporting Actress in a Drama Series."
Kelly was nominated for the same award twice, in 2014 for her role on "General Hospital." and in 2017 for her role on "The Young and the Restless."
Although she did not succeed in bagging the awards, she won many hearts with her work and that is why she is respected by a lot of people across the globe.
Stay with us for the budding updates on Kelly Sullivan!