Entertainment
Kerr Smith, Different Aspects Of Life; A Gay Man With A Wife
Kerr Smith, Different Aspects Of Life; A Gay Man With A Wife. Celebrity's life seems exciting when we get to see them live a different life with every new character they portray. But how we view them on-screen is not always how they are in their life off the screen.Kerr Smith, best known for his role as Jack McPhee on primetime TV, Dawson's Creek has a similar story to tell while shedding light on a different aspect of his life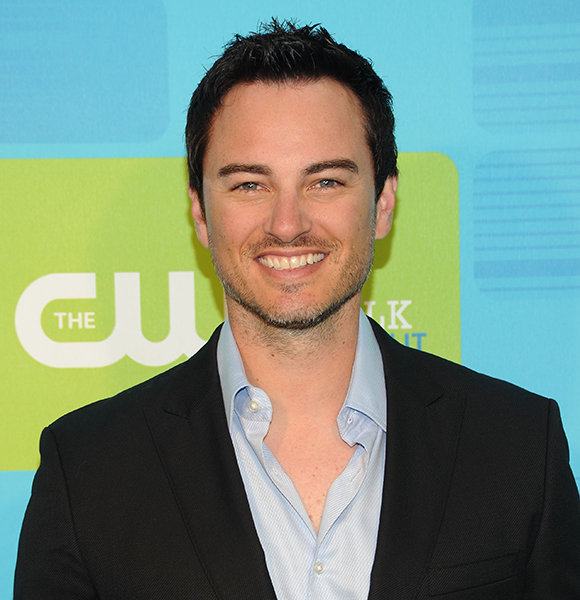 Celebrity's life seems exciting when we get to see them live a different life with every new character they portray. But how we view them on-screen is not always how they are in their life off the screen.
Kerr Smith, best known for his role as Jack McPhee on primetime TV, Dawson's Creek has a similar story to tell while shedding light on a different aspect of his life.
Wondering what his different aspect of life has to reveal? Read along to know more.
Kerr Smith's Life With Different Perspective
Kerr Smith is one of the first gay characters to appear on the primetime TV. Kerr debuted his gay role for the first time on TV around 17 years back. 
Moreover, Kerr was the first man to kiss another person of the same gender back in time when a gay character was hardly accepted. 
During the airing of the episode True Love Kerr who was holding to his gay teenager character, planted a kiss on his crush in the middle of the public college campus.
Kerr Smith's kiss with Ethan(Adam Kaufman) on "Dawson's Creek." (Photo: screenertv.com)
Meanwhile, a gay kiss in today's television shows are not much of a deal, but back then there were only a few gay characters on-screen let alone the smooching and intimate scenes.
Kerr Smith and his kiss partner Adam Kaufman were the first one to perform the lip-locking scene in front of the cameras. Kerr even opened up with Bustle back on 24 May 2015 about his big step in the world of entertainment. He stated,
"[Portraying Jack] was a significant role back in the day," he says. "Back in '98, I think it was, or '99 — when we decided to do this gay storyline — back then, there weren't a lot of gay characters on television. It was a big deal."
He further added, it was a big decision for him back then
"It was a big decision for me back then, but I think I made the right one. I'm proud of the work that we did. The fact that people are still thinking about it kind of proves that."
Moreover, talking about his experience of the first gay kiss with Screener the same day, Kerr explained,  
"I remember the day. I remember the anxiety leading up to it. It was a big deal back then. I remember Josh Jackson [who played Pacey Witter] busting my chops all day long. It was a big day — of course, I remember it."   
Well, with his bold move, Kerr indeed opened up a path for the individuals around the world to embrace the feeling of getting attracted to people of similar gender. The television shows these days comprises of at least one gay character, and same gender kisses are not much of a deal. It would not have been possible without these two men who were brave enough to do it first.
Likewise, Kerr Smith who is known for his gay character is different from what he portrays on camera. Kerr was married to Harmoni Everet. His wife Harmoni is a Canadian actress and producer. Kerr tied the knots of marriage with his girlfriend Harmoni back in 2003.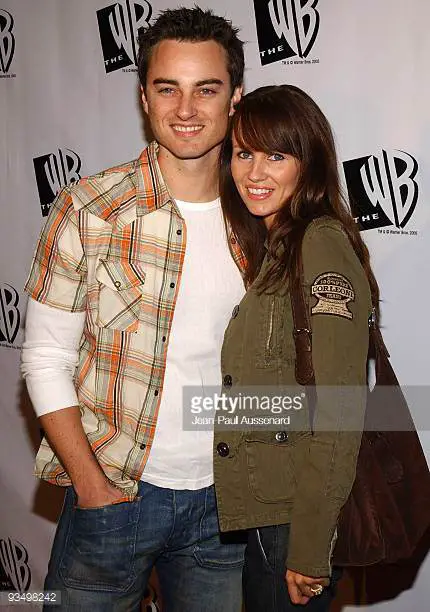 Kerr Smith married Harmoni after dating for a short period (Photo: Gettyimages.com)
However, their married life did not have a happy ending as they parted ways with divorce back in 2009.