Entertainment
Kerry Condon Spills Boyfriend Qualities; Dating Someone Now?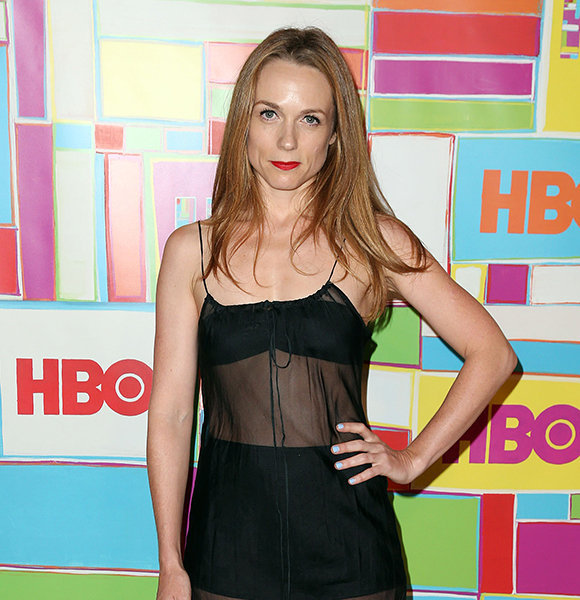 Beautiful Veteran actress Kerry Condon is famous for her role as Stacey Ehrmantraut in the 2015's movie Better Call Saul. With a charming personality and consistent work, Kerry has amassed a lot of fans and followers till date.
As a result of which, she has garnered a lot of attention towards her personal life. So, if you also belong to the curious group, well today's your lucky day, as we take you to the short tour on Kerry Condon's personal life and help you get acquainted with her life behind cameras. 
Without further ado, let's dive in!
Insight Into Kerry Condon's Relationship Status
Back on 12th March 2012, during an interview with the Independent.IE Kerry shed lights on the quality of a person she wants her partner to possess. And while doing that, Kerry revealed she had a boyfriend at the time. Kerry further went on the record to express that she wants her partner to be from the different field rather than the acting fraternity. In her own words,
"I'm seeing a guy now who has nothing to do with films. It's so much nicer with somebody who isn't an actor. Two crazy people in one house would be too much. It's better there's one crazy person, and one nice person who looks after that crazy person."
However, that was the only instance of her mentioning about her boyfriend. Apart from that, neither did she shed lights on her dating life nor did the news of Kerry having gotten married to anyone surfaced the media. And while we are unsure of her dating status as of now, she possibly is yet to give somebody the privilege to be her husband. 
It seems like Kerry knows it just right on how to maintain privacy despite the rising popularity and fame. Therefore, we will have to wait until Kerry, herself opens up about her love life or a subtle hint, on the matter will do just fine too.  
Kerry Condon's Life In Nutshell
Kerry Condon was born on 4th January 1983 in a rural town of Ireland named Thurles. Just like her current love life, the news regarding her parents and possible siblings has not been out in the media. However, it has come to the limelight that Kerry was shy natured from her very childhood. 
During the interview with the Independent.IE on 10th November 2013, Kerry hinted that whenever she gets time, she visits her family in Thurles and also added that she transforms into her self-shy mode there. Kerry said, 
"I'm pretty shy when I go home because I was pretty shy growing up and I think I go back to that person. I don't feel like me 20 years later, But I think everyone feels that way. You're with your family and back in that position, you were in when you grew up. It's natural."
Kerry left her hometown at the age of 16 to pursue her dreams of acting. The same year, famous director Alan Parker cast Kerry as a teen seductress in his movie 'Angela's Ashes.' Since then Kerry has worked on various movies like 'The Lieutenant of Inishmore,' 'Ned Kelly,' 'This Must Be the Place,' 'Unleashed,' 'Dom Hemingway' and more to address.
Besides acting, Kerry has even voice dubbed the character of F.R.I.D.A.Y. in the movies like 'Captain America: Civil War,' 'Avengers: Age of Ultron' and 'Spider-Man: Homecoming.'
Furthermore, Kerry's recent project as of 2018 includes Bad Samaritan and Dreamland.