Entertainment
Kimber Lynn Eastwood, Daughter of Clint Eastwood: Divorced Her Husband in 1990, Married Again?
Clint Eastwood, once the king of the western world movies, may have been outdated after years in the industry, but he still bedecks lots of legacies. Not only his professional legacies but also his love encounters have generated headlines.
Today, let's learn about one of his earlier relationship that is tied with the eldest of his children, Kimber Lynn Eastwood.
Do you know Kimber Lynn Eastwood? Perhaps not, so right now learn all that there is about Kimber. Also, find out about the relationship between his mother and father. Also, is she married? Or does she have a boyfriend? Find out below.
Kimber Lynn Eastwood: Married or Divorced?
Talking about her Married life, she was previously married to gardener Anthony Gaddie on November 7, 1983, but that resulted in a divorce in 1990. They have a son together who she named Clinton Eastwood Gaddie(31) born on February 21, 1984. According to her IMDb page, she was married to Douglas McCartney back in 1990. It has not been revealed when she got divorced or anything but she later remarried to present husband, Shawn Midkiff.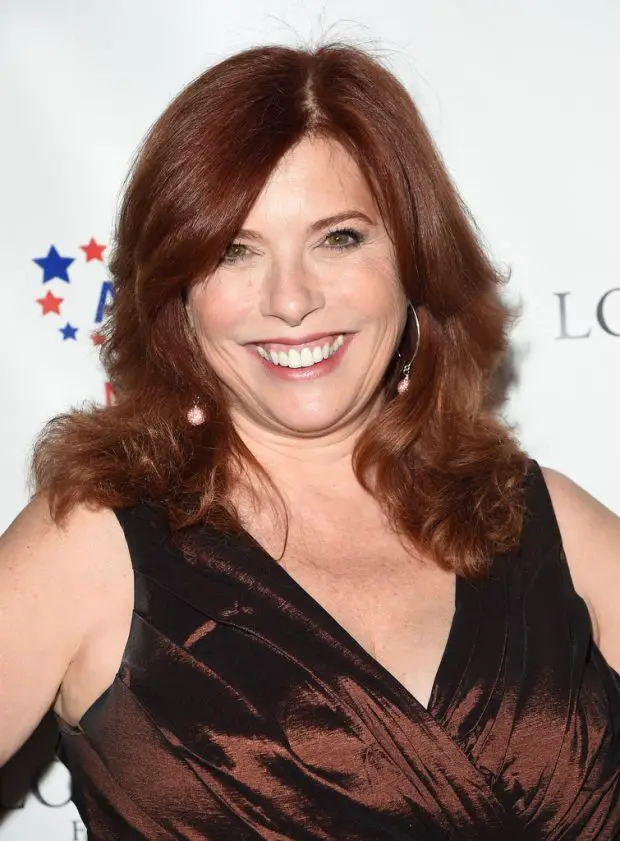 Kimber Eastwood attends the salute to heroes service Gala on March 14, 2015 (zimbio.com)
We don't have much information about the personal side of Kimber's life perhaps because she seldom takes the limelight like her half-siblings.
While her father, on the other hand, has been quite opposite to that. East Clintwood has been linked with numerous women in the past. Similarly, he has been said to be in a relationship with actress, dancer, and stuntwoman, Roxanne Tunis from 1960 to 1975. Their 14-year long relationship started after the two met on the sets of the TV series, Rawhide.The news of Kimber's birth was kept a secret by his lover Roxanne in 1964.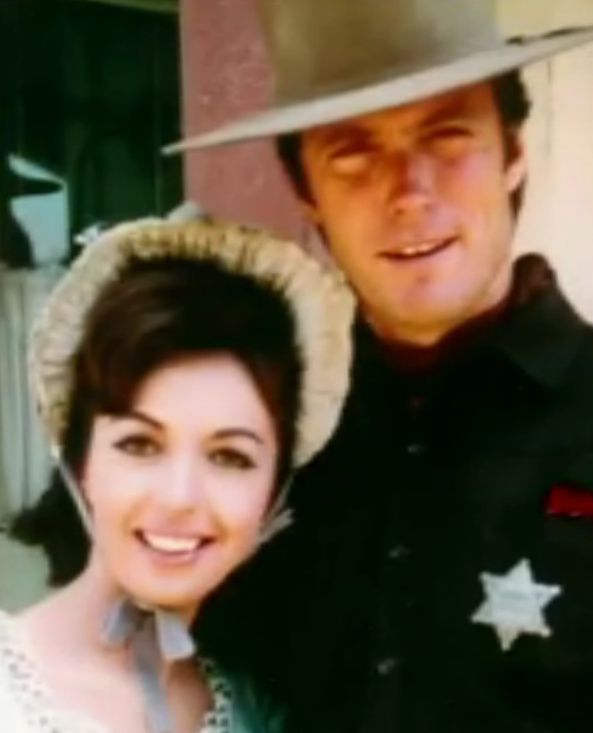 Clint Eastwood with former lover Roxanne Tunis in 'Rawhide' during the 60s (whosdatedwho.com)
Kimber has given two controversial statements on 4th May 1997 about her father. At first, she said
he had always been there for her
While the second time she had said:
tried to make an appointment to see him, but he always has other commitments.
While Clint has not shared a lot about her.Kimberly Lynn Eastwood is one of eight children of Clint Eastwood from his former lover Roxanne Tunis. Kimberly's mother Roxanne did not get married to Clint but he has been married twice to Dina Eastwood(1996–2014) and Maggie Johnson(1953–1984).
Kimberly Lynn Eastwood's Short Bio:
Kimberly Lynn Eastwood was born on 17th June 1964 in Los Angeles, California, USA. She is known mostly for being part of the Eastwood family as the daughter of Clint Eastwood and half-sibling of Kyle, Alison, Scott, Kathryn, Francesca, and Morgan Eastwood but she has made her way into the industry as a professional makeup artist and producer.
She has multiple forms of a career which you can learn about below. This must result in an impressive net worth. But for the time being, we haven't yet reviewed her net worth.
The entrepreneur that Kimberly is, she owns a number of companies like Atrium and Cedar Springs Condon according to her Facebook.She has also worked in various beauty companies like Dog the Bounty Hunter and Trewcalling.
The actress also happens to be the head make-up artist for the movie The Gulf. She has also produced different projects for 2016 like Paranormal Silences, Trew Calling and The Heaven and Hell Collide. She also occasionally takes acting as a profession and will be appearing in the 2016 movie The Vanishing Hitchhiker.