Entertainment
King Wolfie (WolfieRaps), Age 23, Dating With Graduate Girlfriend: Savage Vlogger's Wiki and Bio
Wolfieraps certainly falls in the list of famous and cool vloggers these days with his more than a million subscribers, and we bet you are one of them too, and it is natural that you want to know more about you favorite video makers. To add happiness to your eagerness, we are proud to say that you have landed in the place to find out more about Wolfieraps.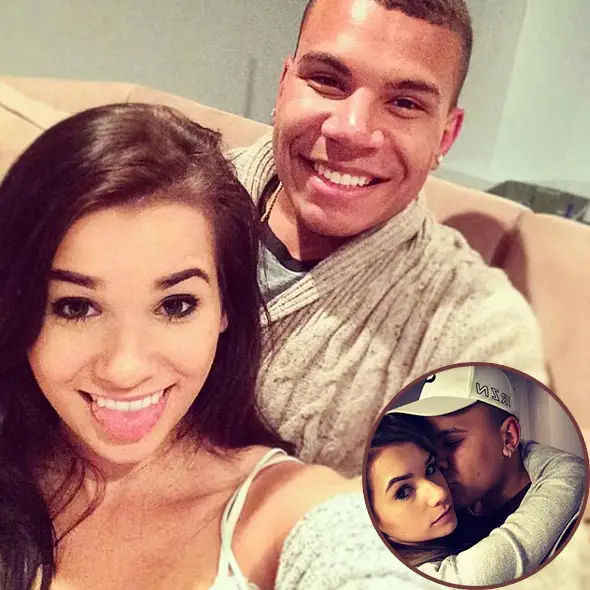 Quick Information
Net Worth

$1.5 Million (Estimated)

Real Name

Charles Raynor

Official Site

https://wolfieraps.com/

YouTube

https://www.youtube.com/channel/UC5V4HHKqo9-0eQ-Lhjc7C0Q/featured, https://www.youtube.com/user/WolfieEnt/featured

Instagram

https://www.instagram.com/wolfieraps/?hl=en

Twitter

https://twitter.com/wolfieraps?lang=en

Facebook

https://www.facebook.com/WolfieRapss/

Eye Color

Brown

Hair Color

Black

Weight

198 lbs (90 kg)

Height/ How Tall? 6' 5" (1.96 m)
Education

Degree in Business Marketing

College

Carleton University

Date of Birth Jun 15, 1993
Gay

No

Ex-Girlfriend

Sylvia Gani (2014-2018)

Relationship Status

Single

Sister/s

Quintessa Evangeline Raynor

Brother/s

Zach Raynor

Mother

Mandy

Ethnicity/Race

Mixed

Zodiac Sign

Gemini

Nick Name

WolfieRaps

Profession

Youtube Star

Birth Place

Ottawa, Canada

Nationality

Canadian
Charles Raynor, better known by his internet Handle name Wolfieraps certainly falls in the list of famous and cool Vloggers these days with more than a million subscribers, and we bet you are one of them too, and it is natural that you want to know more about you favorite video makers. To add happiness to your eagerness, we are proud to say that you have landed in the right place to find out more about Wolfieraps.
Wolfieraps' Dating With Girlfriend:
Wolfieraps reaching relationship goals with girlfriend Sylvia Gani.
Wolfieraps is currently in a happy relationship with the beautiful Sylvia Gani, another fellow vlogger, who posts videos related to beauty, lifestyle, and fashion. She has a youtube channel by her real name and has over a million subscribers.
Apparently, the two started dating on January 18th, 2014 However, the details on when they two met is somewhat ambiguous. According to Wolfie, the two met when his fraternity in his college threw a party with Sylvia's sorority however Sylvia insists that the couple met after Wolfie asked his friend to give Sylvia his number.
Woflieraps can be seen in many of the videos that Sylvia makes as a helper, and many of her videos also relate to the relationship between boyfriend and girlfriend.
Caption: Sylvia Gani with the Chapstick challenge where Wolfieraps have to guess the flavor of the chapstick by kissing Sylvia. (December 17, 2015)
Caption: Sylvia Gani with a video about her typical Morning Routine with boyfriend Wolfieraps. (July 1, 2016)
Wolfie's girlfriend recently graduated from university, and Wolfie was t there to accompany her and be a part of the moment.
Wolfieraps with girlfriend Sylvia Gani on her graduation day in June 2016.
Till now, this famous vlogger does not happen to have a wiki page; so, we guess we are your best hope.
In a Q&A video with Sylvia, Wolfie revealed that he wanted at least two kids of his own and the couple agreed to name one 'Xavier. They also revealed a lot more about their intimate relationship and various facts regarding their personal lives.
Caption: Wolfieraps and Sylvia Gani's Q&A video.
Started Career:
Wolfieraps made a Youtube channel on Youtube in 2013 as WolfieEnt. Since his Youtube channel was made, he has been making prank videos, experimental science video, vines, and other weird videos for his viewers. Wolfierap now has over 2 million subscribers.
Wolfieraps receives a showcase from Youtube after his channel reached 1 million subscribers in January 2016.
He is also seen with his parents who join in making funny videos, but there is one thing peculiar about it. It is that his dad always has his face covered with monkey caps or scarfs in his every video.
Wolfieraps' Dad!
Caption: Wolfieraps in a video with his parents where they guess the full form of acronyms of the days. (May 5, 2015)
However, there are also videos all over the internet about who is Wolfie's father behind the mask.
Caption: Wolfie's father, revealed.
There are a few interesting questions regarding Wolfie's family. One being his father's identity, who mostly just shows himself in his videos wearing a scarf or a bandana, the other being the fact that his brother Zach never speaks in his videos. Well get your tin foil hats down, there's not much conspiracy here. As for a reason behind his dad's hidden face, you can check it out in the video above.
Similarly, his brother, just like Wolfie is a music artist. He is the lead vocalist of the band named 'The Lionel', and according to Wolfie, his brother just likes to rest his voice when he's not singing and just doesn't like to talk much in his videos.
Caption: SURPRISING GIRLFRIEND WITH A PUPPY! (EXTREMELY CUTE) on 27 August 2016.
Wolfie Raps, just like his name suggests, is involved in making music as well with over 3000 followers and over 500k plays on his Soundcloud at the moment.
Fastest growing YouTuber:
Currently, Wolfieraps is among the fastest growing YouTuber and is in the top 50 holding the 27th position. Currently, he has over 3 million subscribers and has gained 473,381 subscribers in last 30 days with an average of over 15 thousand subscribers per day.
Wolfieraps is amongst the YouTubers who rapidly caught up with fame overnight and is keeping up his pace.
Summary: Bio, Age, Real Name & Social Media:
Charles Raynor was born on June 15, 1993, to Chris and Mandy Raynor in Canada. More commonly know by name Wolfieraps, he is a Canadian born and lives in Ottawa, Canada. Being born on 15th of June, Wolfie shares a zodiac sign of Gemini and is currently 23 years old. His father is an orthopedic surgeon, and his mother works in the Fitness business. He has two siblings, an older brother named Zach and a younger sister named Quintessa
He graduated from Ottowa Carleton University with a degree in Business Marketing. 
King Wolfie is famous for his Youtube videos and has successfully established himself as a world-renowned Vlogger and has more that one million subscribers to his Youtube channel. His name Wolfie comes from the name of his sister's cat who is named 'Wolf.' Charles considered ''Wolfie' to be a better name and eventually used it when he was looking for a good handle for his music/youtube work.
Prior making his Youtube channel, he posted his first video which was a remix of Drake's "Versace." In his Youtube channel 'WolfieEnt' he has covered famous artists like Justin Bieber, Chris Brown, Miley Cyrus Kid Ink, and many others.
Besides Youtube, Wolfieraps can be followed and contacted on his Twitter, Instagram, and Snapchat under the username 'charlehwarleh.'