Entertainment
Television Presenter Kirsty Young's Blissful Married Life With Her Husband And Children!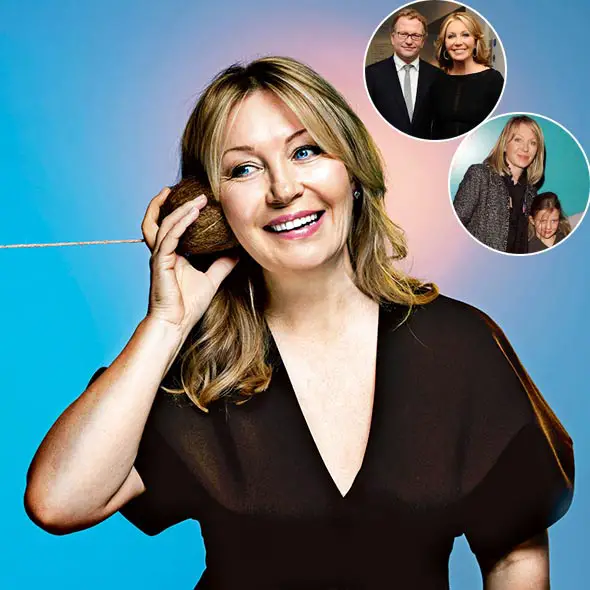 Usually, people have a mindset that the married life of celebs will eventually see its fall no matter how perfect it may be at first. Well, Kristy Young defies all of those mindsets with her married life with her husband and her children. The still young Kristy Young seems to have quite the peaceful life, and now it is time for us to learn something from it.
Her Married Life and Children Issues:
Kristy Young has been sharing a blissful married life with her husband Nicholas Keith Arthur Jones, who is also the founder of private members' club Soho House for over one and a half decade now. The couples got married in September of 1999. 
Kristy had failed to reveal exactly when and where the couple got married but shares other facts about her life. Kristy got pregnant for two times in her 17 years long married life and gave birth to two daughters; Freya whose date of birth is not disclosed and Iona who was born on April 5, 2006.
Kristy apart from having children of her own also shares step-children. Her husband Nick also has two children; daughter Natasha and son Oliver from his previous marriage with his ex-wife Tania. 
However, Kristy, as a mother is magnificent at her job. She bashed every mom and labeled them to be pushy who wanted their children to be 'baby Einsteins.' she said;
'We've become much more child-centric as a society --it's a kind of badge of honour to say your life revolves around your children.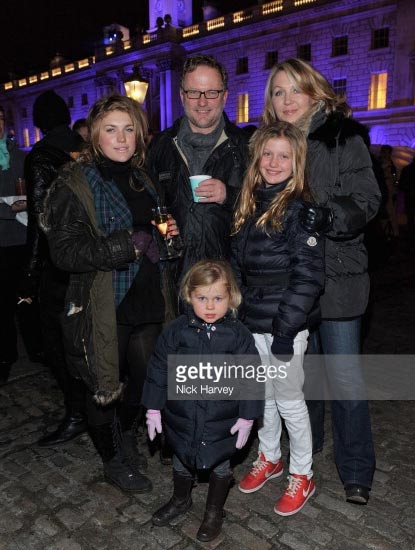 Caption: From left to right, Natasha, Nick Jones, Freya, Kristy Young and Iona on November 22, 2010.
Source: gettyimages.com
She explained that pushy parents are the modern disease and also said that she does not want to become one of them and has no desire for her two daughters Freya, 14, and Iona, 9, to be pushed in any way. 
In order for her family life to be better, she decided to move from the hustling and bustling environment of the West New York to the fields in Oxfordshire, and after living there for a couple of years, she said that she found an oasis of space around her family.
However, before she moved there, Kristy couldn't help but feel that the combined working life of both her and her husband's was dominating everything, and she did not want her life to go on like that forever. She thought of moving to the countryside and fortunately her husband took the idea positively.
She still lives at her house in Oxfordshire with her family that includes her husband Nick and her two daughters. There have been no negative rumors about the couple, and the chances of them having a divorce in the future seem to be pretty thin.