Entertainment
Survivor's Hali Ford In A Complete Bio; From Her Possible Datings And Boyfriend To What She Is Doing Now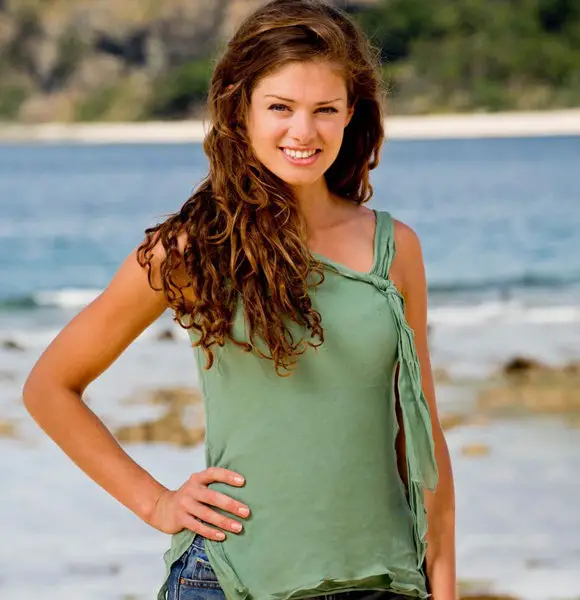 Survivor is a very well renowned reality show which has proved to be the platform for several up and coming talents. The game show tests not only your physical but mental strength and that is why you have to be on top your game and game plan if you are to win the show.
One of the past participants,  Hali Ford, is now back this season, and she is stronger than ever. But let us have a look at her missing wiki-like bio and find out if she is dating anyone lately.
Can Hali Be The Sole Survivor? Her Wiki-Like Bio:
Born on July 20, 1989, Hali is a law student and is also a past contestant on "Survivor: Worlds Apart" where she finished 11th and jury member. She was voted out on Day 22 of the show and now that she is back in this year's "Survivor: Game Changers," she looks on point with some strong confident vibes.
The reason she might be radiating like this is because her first shot on the show was a not a success; her time was up she felt she was not at her best. 
She was surprised when she was voted out and in an interview back in 2015, she elaborated,
You know, I didn't! I really thought that the girls alliance had come together. I thought we were going to vote out Dan.
 Although she was voted out while somewhat blindsided, she says that she made some lifelong friends on the show.
I thought we were going to be cutthroat, but we all knew we were playing a game. I went into the game to play, but I ended up making some lifelong friends along the way.
However, she also revealed that she hated her game last time around.
"I hated my last game,"

 "I didn't do anything I was proud of, and ... I had some plans that didn't work. So, I'm out here to prove a point to myself and make this my own game."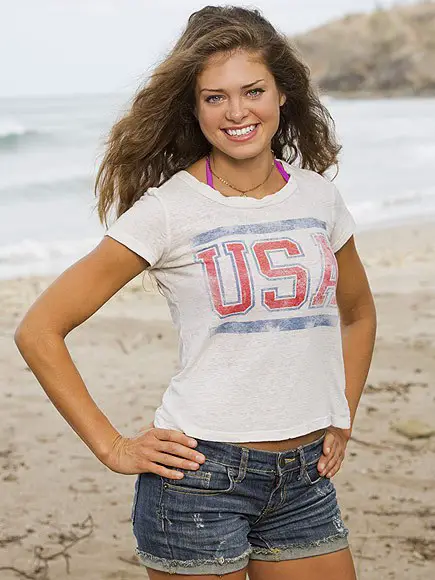 Caption: Hali Ford is back on Survivors: Game Changers stronger than ever.
Photo Credit: people.com
But for those who think Hali is weak and doubt her, she has a very special message for those people.
Caption: Hali speaks on her chances in Survivor: Game Changers. "I don't know why I'm here."
Video Credit: ew.com
When asked about what changes she has made since her last appearance on the show, she said,
I'm back with a honed sense of self, a new passion for Survivor, and a vendetta from my wasted last game. 
Also, she says, she can be a very useful team member for the rest of the contestants.
I easily make strong social connections with many personality types, I'm resourceful and handy when it comes to living off the land, and I'm decently smart. 

I'd say the most valuable skill I've learned since my last game is how to play Survivor. I've also become a bonafide criminal-defense attorney, which involves battling cop shenanigans on the daily, which I expect may be a thing in this game. 
 Moreover, she revealed what her plans are for surviving the show this time around.
My head and heart were everywhere but in the game last time. This time, I'm going balls-to-the-wall. If it's a crime to play Survivor with abandon, take me to jail after the final Tribal Council. 

We've got some heavyweights in this game and I'm ready to claim their titles.
Judging by her words, she looks very determined and much more confident than her last go at the million dollar prize.  Here is a look at what she is capable of.
Caption: Survivor; Worlds Apart Sneak Peak.
Video Credit: people.com
Her excitement about her second attempt at the show is visible through her social posts. She does not have an official Instagram, but her Twitter shows them all.
Is Hali Dating Anyone? A Boyfriend Maybe?
Hali is not just a pretty face, and she is a chick everyone would love to have. But still, Hali has not been that open about her interest in love, relationships, and thus, no clue of any sorts have come forth from her end as to let the fans know if she is dating and has a boyfriend.
Maybe, she is dating and wants to keep things personal, or maybe, she just loves herself and wants no strings attached to her.
So stay logged in with us to know more on Hali and her progress in her personal life as well as the reality show.