Entertainment
Known for Gay Roles, Jason Lewis, Not With His Girlfriend?: Seen Dating in 2014
Well! It is not like playing a couple of gay roles on TV, actually, raises questions at your sexual orientation or alter your feeling in real life. Although it builds a certain image around the viewers and people like to believe what they see and hear, that doesn't necessarily have to be the reality.
Jason Lewis, who was seen appearing in a gay role in "Brothers and Sisters" opposite Matthew Rhys, @MatthewRhys, is not gay, although some of his fans thought so after watching them share a passionate gay kiss.
Caption: Brothers & Sisters - Jason Lewis and Matthew Rhys first kiss
Source: lostmarcello.com
However, this being Jason's first gay role, he says that it did make him somewhat uncomfortable. As he calls it awkward, he seems to be on the same page as masculine gender and not gay.
A former fashion model as well as an actor, Jason seems to have plenty of romantic affairs in the past, and all of that with female counterparts.
Seen Dating in 2014: other past Girlfriends?
We did some background check on Jason's relationship status, and we can assure you that he is not sexually gay. Jason has been dating a lot of women, and some of them are popular names too.
Currently, he is in a relationship with Satsuki Mitchell, and they have been together since 2012.
Jason, who was previously dating Jessica Szohr around 2008, was once engaged to Maxine Bahns in the early 2000s, though, it wasn't sure if they were husband and wife or just fiancees as they separated in just 3 years time.
Both Jason and Mitchell, single and ready to mingle, found each other. The couple has been spotted together in galas, on the street and even together on a beach together. There is no question about them being together, and things might take a step more if this continues
Caption: Jason and girlfriend Mitchell were strolling around the beach.
Source: www.dailymail.co.uk
James Bond Girl:
Satsuki, who was formerly in a relationship with James Bond star Daniel Craig broke up around 2010 after she was famously dumped moments before getting married. The two of them were believed to have dated for about 8 years.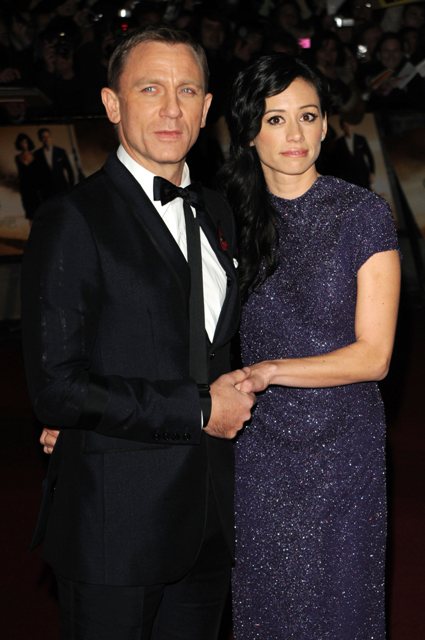 Caption: Daniel Craig and his ex Satsuki Mitchell, 2008
Source: www.laineygossip.com
About Jason Lewis:
Jason Lewis was born on the 25th of June, 1971 in Newport Beach, California as one of the four children to mother Nancy and father Gregory Lewis, who was a judge as well. He had a pleasant childhood and grew up studying at Los Alamitos High School. He graduated from the San Diego State University and soon started modelling after graduation.
Jason is a former model, and now an actor, who has played in some TV shows like Sex and the City, CSI: Miami, CSI: Crime Scene Investigation, The Evidence etc. as well as in some famous movies such as: Mr. Brooks, Running Wild, For One Night,The Vision etc.
After gaining huge success and popularity as a model as well as an actor, Jason has now shifted his sight on politics and is currently The Republican congressional candidate for Minnesota's second district.