Entertainment
Who Is Kristen Tuff Scott, and when did she have surgeries?
CMT's Redneck Island star Kristen Tuff Scott is a cowgirl—the toughest one who lives on a ranch—is a cancer survivor. She has had more than one surgery.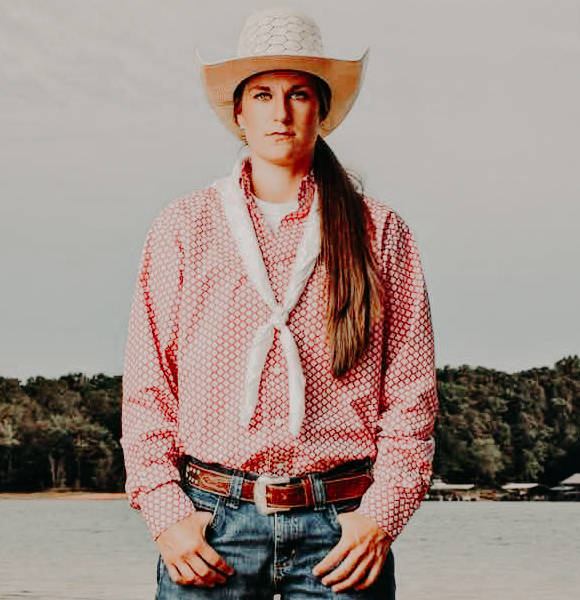 Quick Information
Ex-Girlfriend

Marissa

Lesbian

Yes

Instagram

https://www.instagram.com/kristentuffscott/

Twitter

https://twitter.com/kscott_13?lang=en

Height/ How Tall? 5'9
Grand Father

John T Becking

Education

Bachelors in Pre-Med

College

Arizona State University

Career

Singer, Tv Personality, Influencer

Net Worth

$700,000

Dating/Affair

Missy

Date of Birth August 8, 1988
Brother/s

2

Zodiac Sign

Leo

Birth Name

Kristen Tuff Scott

Profession

Reality TV star

Home Address

Missouri

Birth Place

Piggott, USA

Nationality

American

Birthday

August 8

Birth Year 1988
CMT's Redneck Island star Kristen Tuff Scott is much more than an online personality. She is a cowgirl—the toughest and the roughest one who lives on a ranch—and a social media influencer. But most of all, she is a cancer survivor.
Sharing day-to-day insights of her heroic life, she has accumulated thousands of followers on her social media platforms.
She comes from a family of farmers
She is a sturdy cowgirl who comes from a family with a lineage of farmers who believes in hard work.  
Kristen journey from a medical school to the ranch
Kristen graduated with a double major in Biochemistry from Arizona State University in 2014, which she counts as her most significant accomplishment as she suffered from dyslexia as a little girl. While her further education in medical school awaited, she dropped it and moved out of it in about 15 days. "I started putting my stuff in a vehicle and I just left and moved off and I've been on the road ever since," Kristen said in an interview with Intellifluence on 20 May 2019.
After that, she moved to Missouri and started training horses professionally.
Her social media followers took off after her hilarious phone call videos
With a motive to share her work with people, she decided to make her social media accounts public. On one of those days, she caught the flu and had to cancel her horse-breaking appointments. She recorded those calls in which she informed her clients about her health situation. She said to them that they "wouldn't be charged" since she would not be riding their horses. 
But it was after she uploaded those videos on her social media, they went viral. People admired her sense of humor. After going viral, she never looked back. She started to accumulate followers on social media as an influencer. 
Kristen made it to the television
Days were bright and shiny for the wrangler. In 2016, she was featured in CMT's Redneck Island season 5, taking her popularity to the groundbreaking point. 
She had had breast removal surgery because of Cancer
Eventually, her glorious days turned around when she was diagnosed with breast cancer. By the end of 2017, people had already started to notice her changed looks, given her breasts were removed entirely.
People even started to mistake her for a transgender person. Kristen clarified the speculations through a video after two months of her mastectomy surgery. "My... tried to kill me, so I cut them off. That's how that went," she said in her video on 06 December 2017. She further clarified that she did not have her sex exchanged.
Fish fed on her moles, so she had them removed
There are two other surgeries Kristen went through to remove her moles. She respectively removed a mole from her chin and her back. She reasoned the moles' surgeries with an anecdote. "When I was swimming in water, or when I was floating back home in the river, little fish started to bite it," Kristen explained on her "Update on my surgery" video in 2020. 
Kristen seems happy and healthy now
Currently, Kristen is leading a healthy life and is often updating her Insta feeds with the picture of her life as a social media influencer and a cowgirl living in a ranch that trains horses. 
Her adventurous choices such as diesel trucks, musical skills, interests in fishing, and above all, her love for her pet dogs, cows, and horses are reflected on her Instagram page. 
Kristen's work mantra is being "honest"
Her popularity has lured many people to peer into her life, and brands are no exception. Many business companies approach her to try out their products and give an opinion about them. However, Kristen says that she has figured out her ways to work with them. In fact, her whole involvement roams around one principle of being "open and honest."
If the products are sub-par standard, Kristen emphasizes that she declines the work offer and cares enough to explain the reason to her clientele. She tells the "the truth or the truth" so that people can refrain from spending money on the wrong products.
"I mean I think that's – I've seen people do it and I mean I'm going to give an honest opinion like if it's straight-up acid I'm probably going to send the product back to the person and just send their money back because I rather do that than lie to my fans because I mean like the deal is like I said they come to hear the truth or my truth," she shares in the interview with Intellifluence. 
Kristen elaborates that she acknowledges and respects her client's hard-work; hence, she gushes, "I'm not going to have them spend money on something that's not going to work for them, you know, when they work for it".
She is into Singing & Comedy
This horse trainer doesn't only sing but also plays guitar. In fact, after high school, she went to college for music.
"I was kind of an idiot in high school and I know you guys might find that hard to believe but I was and then at graduation, they started calling out all these awards for scholarships and I was like me. Because, you know, I've been on the road sodies quite heavy so I was like me and it was for music so I was like alright I'll give college a go," said Kristen in interaction with Andrew Evans in 2019.
Following her music passion, Kristen explored her musical and comedic aspirations. She started to share her skills on social media and eventually portray them via tours and comic events. 
At present, her show's tickets are available at KRISTENTUFFSCOTT.COM. 
Interesting facts