Entertainment
Will Kristin Davis Ever Get Married And Have A Husband? This Is Her Answer
Will Kristin Davis Ever Get Married And Have A Husband? This Is Her Answer. The 53-year-old Kristin Davis has not been married yet, and she grew up with the same notion. The actress has been so caught up in her career, and her passion for acting runs far and wide, that it is no wonder she is acclaimed as one of the successful actresses in Hollywood today.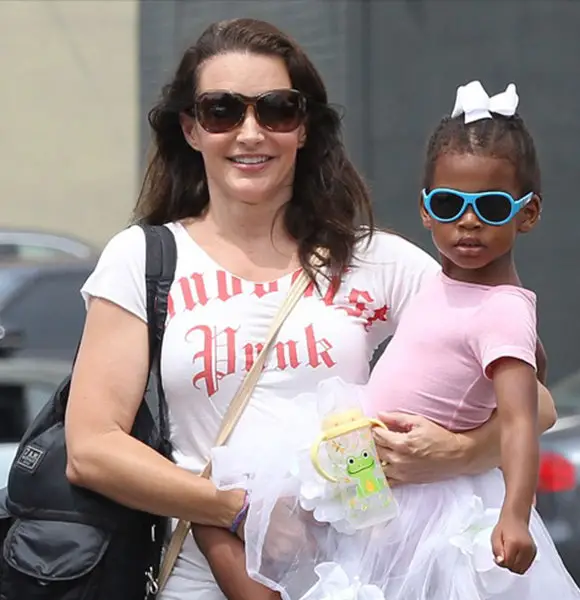 We are here to talk about Sex and the City star Kristin Davis who portrays the role of a marriage-obsessed character named Charlotte York in the series but is very opposite in real life.
It is apparent that this 53-year-old actress has been handling single parenting like a pro, but does she have any thoughts on getting married?
Kristin Davis's Thoughts on Getting Married and Having a Husband
The 53-year-old Kristin Davis has not been married yet, and she recalls growing up with the same notion. Talking to People back in 2008, she exclaimed,
"[In my twenties], I thought I'd never get married. I guess I was right!"I grew up in the South so all everyone talked about was marriage.But all I wanted was to move to New York and do theater. And in my thirties, I was busy doing the show so I just didn't have time."
And that is exactly what she did!
Rather than settling down with a husband, Kristin caught up in her career strengthening her passion for acting, and as a result of that, she is acclaimed as one of the successful actresses in Hollywood today.
Although Kristin did not have been into the whole marriage thing, the woman in her always wanted to be a mother. So, in 2011, she adopted a daughter and named her Gemma Rose.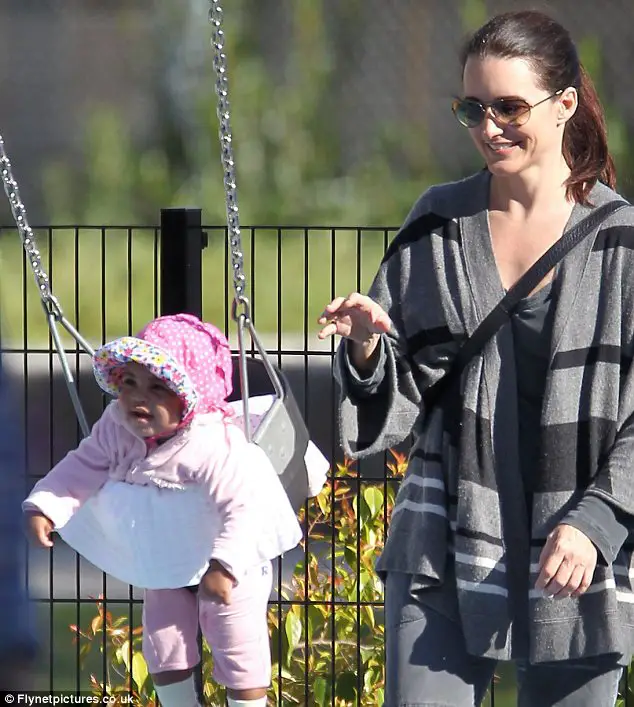 Kristin pushes her daughter Rose in the swing ( dailymail.co.uk).
The little bundle of joy brought her contentment, and in an interview with Dailymail, Davis expressed her sentiment after adopting her Rose.
'Once she came I was like, "Hey I can do this, this is OK." So I mull it over, but because I'm a single mom, I want to focus on her and make sure I'm doing a good job first.'
Her fans were very eager to know if Kristin had any plans on getting married and expanding her family, but she cleared that out, too.
"Little girls who say, 'I want to get married'; I was never one of those little girls. It is not that I wouldn't, but I don't see that I must do it or be unhappy. I don't know if I'll ever get married. I'm perfectly happy [with] my single self."
For now, the actress has not ruled out the whole idea of the marriage but has no plans on settling down either. She is just occupied by her daughter and work.
But it is not like she did not have any boyfriend in the past as well.
The actress was in a relationship with the actor Alec Baldwin back in 2001, and the duo even graced many popular shows like Friends and Will and Grace back in the 90s. Before Alec, she was romantically linked with Russel James (2009-2010) and Rick Fox (2007-2008).
But her relationship with the Oscar-winner Aaron Sorkin, who she started dating back in May 2012, caught more attention.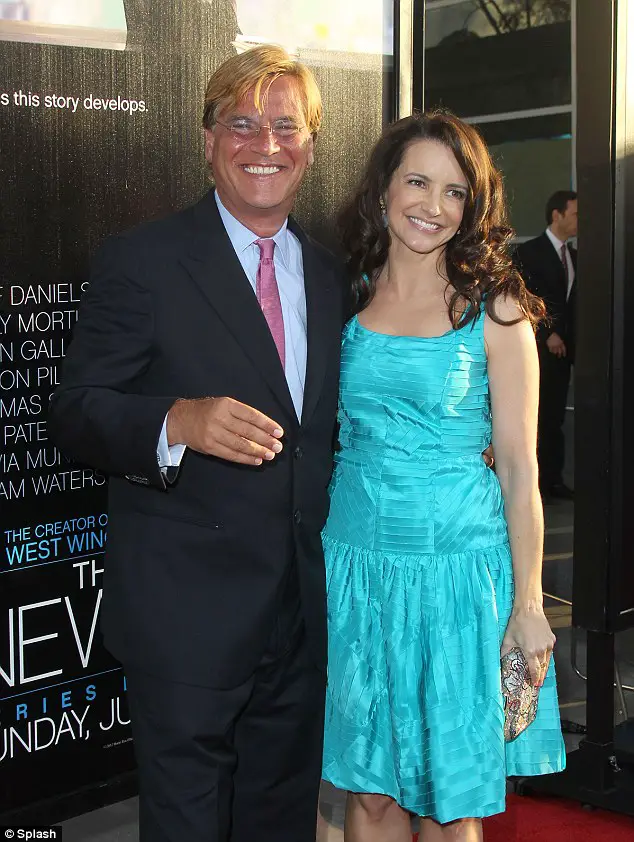 Kristin and her then-boyfriend Aaron on the red carpet of his show The Newsroom ( dailymail.co.uk)
However, only a few months later, the reports of their breakup started swirling, and according to the sources, they called it quits because Kristin was focused on raising her daughter Gemma, while Aaron remained busy with his show. 
Since that connection, the actress has not been linked to anyone and has no rumors about marriage. Well, for now, the single mommy is busy raising her child, and we can't wait to see Gemma grow up. 
Stay with us for the latest news on the life of Kristen Davis!