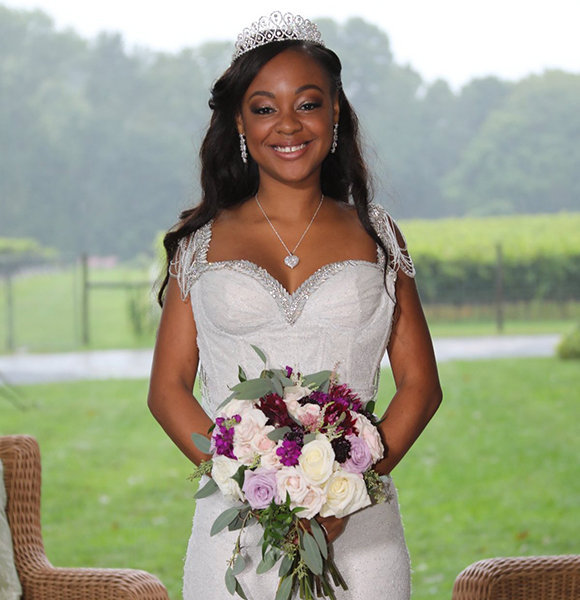 While most people choose the traditional way of getting to know each other before getting married, there are a few, who meet their prospective partners on matchmaking sites and TV shows. 
One of such is Kristine Killingsworth, who met and exchanged the wedding vows both on TV. While many disapprove of this approach to marriage, Kristine seemed okay with it until reality hit hard on her. 
Also, explore her wiki and find out the details of her professional life.
Wiki With Age, Birthday & More
Kristine Killingsworth, age 29, professes her birthday on the 21st day of November. Born and raised in Philadelphia, Pennsylvania, Kristine graduated from the Kutztown University of Pennsylvania.
YouTuber's Wiki:- Christina Marie Harris Wiki, Age, Boyfriend, Family
Her wiki suggests that she works as a Real Estate Agent. While she has sold many estates, the most valuable property she has sold to date is worth $264,500.
Further, she is also pursuing a career as a reality TV personality. Although she hasn't been in many TV shows, she left a significant mark with her appearance in the famous series, Married At First Sight.
Wedding With Husband, Marriage Problems
Kristine first met her husband Keith Dewar on the eighth season of Married At First Sight in 2018. Keith works as a patient care assistant, who speciates in kidney dialysis. He hopes to become a doctor someday and is currently attending med school.
Keith, who was raised mostly by his grandmother coming from a broken home, was the perfect counterpart for Kristine as he knows not to play with anybody's feelings.
The couple got instantly attracted towards one another and didn't take much time in approving the match. Kristine and Keith even had a physical relationship before giving their final decision for a wedding.
More MAFS Contestants:- Danielle Bergman Husband, Baby, Wedding
They eventually got married in a romantic wedding event in January 2019. The wedding was shown in one of the episodes of the eighth season MAFS titled "Married At Second Thought."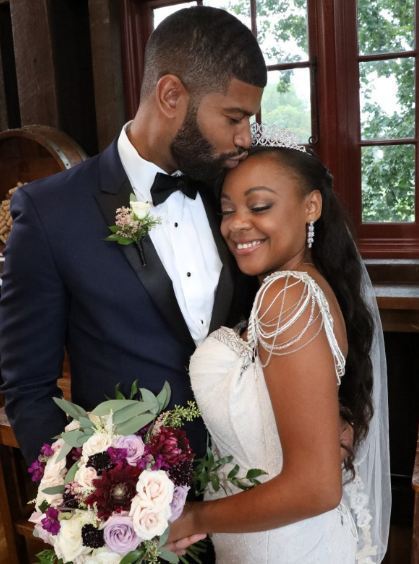 Kristine Killingsworth and husband Keith Dewar on their wedding day in January 2019 (Photo: RealityTVWorld)
The wedding was flawless, just like Kristine had expected, but reality hit soon after getting married. Once the honeymoon period was over, and the couple got back to their normal life, conflicts started building between the two.
Keith, who never cooked in his life, wanted Kristine to prepare the meals. But, Kristine, being an independent woman, took it as an insult for the woman to do all the household chores.
She also found nude pictures of her husband's ex-girlfriend in his cell phone, which didn't help the situation.
Similar Marital Problems:- Coco Austin Living The Life With New Born Baby; Currently Having Problems With Husband?
Further, the duo disputed over whether to welcome kids now or wait a few years. While Keith doesn't want to be an old man when he becomes a father, Kristine wishes his husband to finish his med school before they plan on having kids.
The life-partners have not yet resolved their differences in starting a family, but are working to fix their marriage. Only time will tell if the two are the right match for each other or just a phony couple trying to gain recognition from the TV show.