Kyle Anderson is a player playing for the Memphis Grizzlies...the player is dating his long-time girlfriend...does not have a wife yet and is not married...is about to become a father...comes from a family if diverse ethnic heritage...is 26 years old and his height and weight are...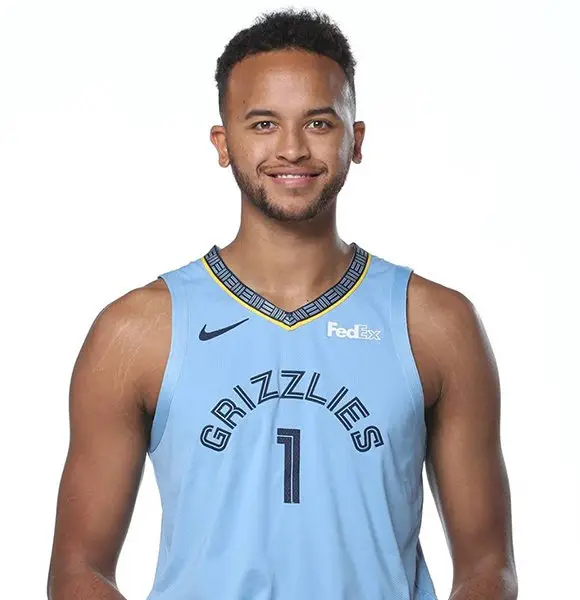 Congratulations are due for Kyle Anderson, as the Memphis Grizzlies star announced that he is soon stepping into the realm of fatherhood. 
Kyle revealed the news in September of 2019 that his long-time girlfriend was pregnant with a baby boy. But, amidst the happy news, is he hiding something else about his relationship from fans?
Is Kyle Married?
While Kyle Anderson is not married, there's more to the NBA star's personal life.
Kyle's love life is somewhat of a fairytale. Having met his partner-in-crime Crystal Marie when they both were in high school, the lovebirds are still together.
The high school sweethearts went to their high school prom together, and their connection has only gotten stronger over time. It has got so strong that the couple has a baby on the way.
Kyle took to his Instagram on 24th September 2019 to announce the imminent arrival of his son, and also said that the couple was going to be the best parents. Hopefully, he will stand up to his words.
Kyle Anderson and his girlfriend Crystal Marie announce their on-the-way baby on 24th September 2019 (Photo: Kyle Anderson's Instagram)
A wedding seems inevitable as Kyle's family grows in number. But, contrary to the rumors floating around, the couple is taking their time and is not married yet.
Kyle's Family And Heritage
An interesting fact - Kyle is born to parents with varied ethnicities. In other words, Kyle is one-quarter Chinese. His father, Kyle Anderson Senior, is Jamaican. Clifton Anderson, his grandfather, was a professional football player who played for the Chicago Cardinals and New York Giants in 1952 and 1953, respectively.
You May Also Like:- Dwight Howard Wife, Girlfriend, Gay, Children
Similar to his father's heritage, Kyle's mother Suzanne is also of mixed ethnicity. In addition to her Asian background, Suzanne also has a Jamaican parentage. Her father George is from Kingston, Jamaica, and her mother Mirian Foreman is half-Chinese. Mirian grew up in St. Anne, Jamaica.
After that complicated family tree of Kyle's parents, let's move on to his siblings. Kyle is the youngest of five Anderson children - elder brothers Duanne and Jamar, and elder sisters named Tai and Brittany. His eldest brother Jamar Wilkins played football in Connecticut.
Bio, Height, And Weight
Kyle (full name - Kyle Anderson Junior) of age 26 is a professional basketball player playing for the Memphis Grizzlies in the NBA. Born on 20th September 1993, his birthplace is New York City but considers Fairview, New Jersey, as his hometown.
The 6 feet 9 inches (2.06 meters) tall forward was initially drafted by the San Antonio Spurs in 2014. And, he played for the team until 2018.
Another Memphis Grizzlies Player:- Ja Morant Girlfriend, Dating, Parents, Salary
The versatile forward known as Slo-Mo weighs 104.3 kgs and played for UCLA before his NBA career. At UCLA, he was an African-American study major.
Before UCLA, he studied at St. Anthony High School, and Paterson Catholic High School, both in New Jersey. Kyle played for the basketball teams of both his high schools and also was a two-year varsity basketball letter winner at both.