Entertainment
Kyle Chandler Reveals Secrets Of Family! Wife Helps Keep All Together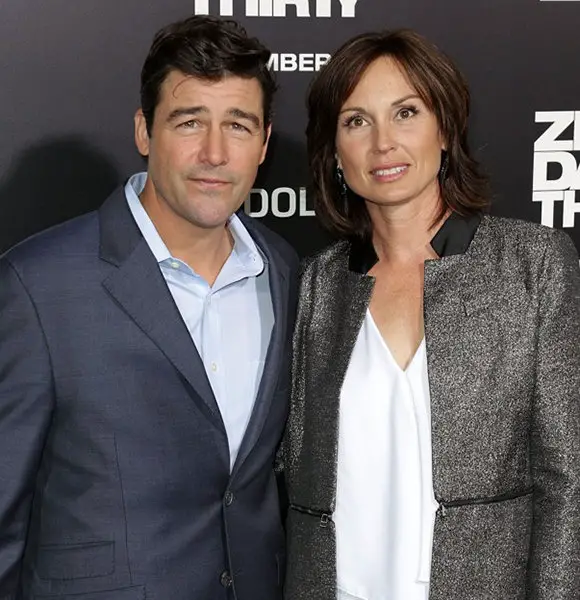 Kyle Chandler, an American actor famous for his role as Coach Eric Tyler in the sports drama series Friday Night Lights, does justice to his character on screen. Coach Tyler is an ideal husband, a loving father, and is very good at his work and coincidentally, Kyle is all of that in his real life as well!
Keep reading and you, too, will agree with us on that!
Kyle Chandler, His Wife Redefine Conjugal Roles:
Kyle Chandler and his wife of over two decades, Kathryn Chandler, a former model, have been unbeaten at the upkeep of their family for a long time. In an interview with Good Housekeeping, Kyle revealed the secret to a robust family tie to be 'trust.'
We trust each other — absolutely, 100 percent.
Kyle credited his grandparents' relationship as his inspiration. He declared that his grandparents got married at a young age and he grew up watching them stand by each other throughout thick and thin, which aspired to have a similar relationship of his own.
Well, he achieved just that, and nothing can validate the achievement better than this statement he made:
I love the institution of marriage, and I love my marriage.
It's no wonder that he does because the couple shares a notion that glues them together no matter what they go through. Kyle said in the interview that he and his wife do have some arguments at times, but they make up for it because of what is instilled in them: their devotion to each other.
We run into some pretty tough arguments sometimes, but the idea is that at the end of the day, my wife and I realize that we'll always be holding each other's hand.
 Plus, Kyle further added that his marriage with Kathryn is lifelong.
The actor first met Kathryn in a dog park in mid1990s, and the two got married in 1995. They now have a blissful family life with two daughters, Sydney and Sawyer Chandler.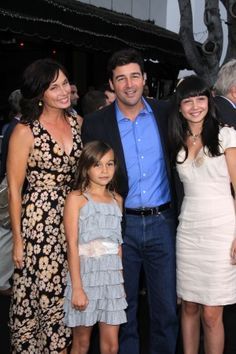 Kyle's family attends Super 8 premiere on 8 June 2011 (Photo: pinterest.com) 
The secret might be the duo's defined conjugal roles: Kathryn keeps things in place and ensures that nothing in their home is cluttered, while Kyle is active in the Kitchen.
The loving husband learned to make breakfast for his kids from his father who did the same for him and his siblings. And now he puts his skill to use every morning.
My father always made breakfast in the morning, before we went to school. Whether we wanted to or not, us kids had to sit down and eat. So now I'm doing that with my kids, and I'm the one standing there while they grunt, saying, "Eat your breakfast now, come on."
Like father, like son, and in the best possible way!
Kyle Chandler's Professional Highlights:
Kyle Chandler dropped out of his college towards the end of his graduation in 1988 to pursue his passion for acting, and he never looked back. He made his debut with the television movie, Quiet Victory: The Charlie Wedemeyer Story and after that, this versatile actor has shown his skills in film, television, and stage.
In 2006, Kyle was cast as a guest actor in the medical drama, Grey's Anatomy, for which he received his first Emmy nomination. Following his success, he became a part of other successful TV series like Friday Night Lights and Bloodline and movies like Argo and The Wolf of Wall Street.
Kyle is a recipient of several prestigious awards, most notably Primetime Emmy Award for Outstanding Lead Actor in a Drama Series for his performance in Friday Night Lights. With his successful career chart, Kyle Chandler currently enjoys a whopping net worth of over $9 million.
Think we're missing something? Do let us know in the comment section below!