Entertainment
Lanhee Chen - A Family Man Who Keeps His Married Life With Wife Behind His Reports
Lanhee Chen - A Family Man Who Keeps His Married Life With Wife Behind His Reports. Reporters bring forth different issues and report about people and various incidents, but their own story is hidden behind their report. American political commentator Lanhee Chen has preferred privacy and kept his married life with wife hidden behind his news, but while being in a position of power, it's natural for his viewers to have curiosity regarding the personal life.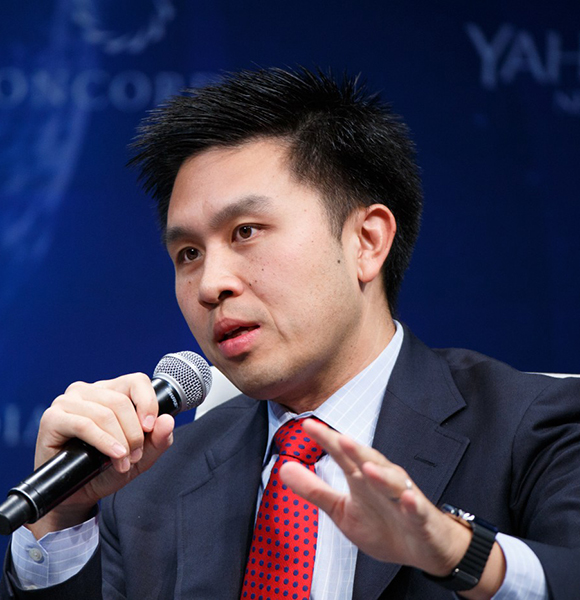 Reporters bring forth different issues and report about people as well as various incidents, but they mostly prefer hiding their own story behind their report.
American political commentator Lanhee Chen prefers privacy in his personal aspect and has successfully kept his married life hidden behind his professional life. But being in a position of power, it's natural for his viewers to have curiosity regarding the personal life of this aspiring commentator.
So for all his ardent fans, we today present you the details of his personal life.
Let's dive in!
Lanhee Chen's Family Life:
Lanhee Chen has been a man of few words when it comes to his family life, and least information regarding his personal life has surfaced the media.
However, it is known that he is a married man, who resides in the San Francisco Bay Area with his wife and two children. But still, the minute details related to his married life, like how and when did he meet his wife and the date of his marriage remains confined.
Nevertheless, he has mentioned his wife and children in his tweets, which gives an idea, that besides being American policy expert, he is a husband and father as well.
Lanhee celebrates his birthday every year on July 4th, which also happens to be the Independence Day of America. Lanhee received a lot of birthday wishes, and he thanked the followers through a tweet, sharing that he celebrated the beautiful day with his wife and son.
Moreover, Lanhee as well mentioned his son in a tweet, while replying to a conservative national security commentator and analyst, John Noonan's question- "what' a Fidget spinner is" 
Lanhee happens to be the son of Taiwanese immigrants. His father is from the western country of Yunlin, Taiwan, while his mother is from Taipei, Taiwan. His parents live in the San Gabriel Valley of Southern California.
Talking about Lanhee's educational background, he went to John A. Rowland High School in  Rowland Heights in Southern California. After high school, he was accepted by Harvard University and earned Bachelor in Arts in Government Magna *** Laude, then Master of Arts in Political Science, and further, Juris Doctor *** Laude, and a Ph.D. in Political Science.
As a prime adviser to the Rubio campaign, Lanhee fought president Trump's stampede through the primaries, but he indeed came to terms with the movement, which aimed in reshaping the Republican party back in July 2016.
Currently, Lanhee is the Research Fellow for the David and Diane Steffy at Hoover Institution. Moreover, he is the director of Domestic Policy Studies and Lecturer at the Stanford University in the Public Policy Program.
Similarly, Lanhee also serves as a lecturer in Law at Stanford Law School and is an affiliate of Stanford's Freeman Spogli Institute for International Studies as well. 
The veteran in high-profile campaigns Lanhee has worked in academia, government as well as the private sector. With his contribution in different aspects, Lanhee has undoubtedly a hefty sum accumulated to his name; however, his actual figures of net worth remain confined till this date.