Entertainment
Laura Govan's Shattered Married Life: Accused Her Own Sister of Sleeping With Ex-Husband
Complications are one thing that happens in every relationship. Even if the couple seems to be perfect for each other, there are complications eventually but in Laura Govan's life, the term 'complications' seems to be just not enough to explain everything.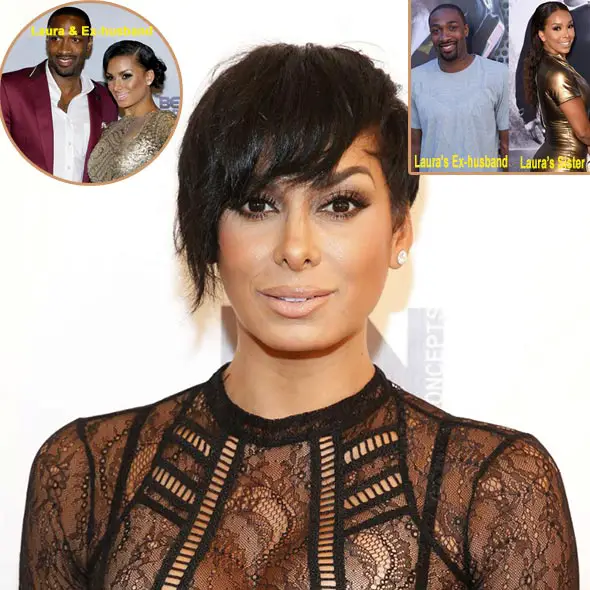 Complications are one thing that happens in every relationship. Even if the couple seems to be perfect for each other, there are complications eventually, but in the case of Laura Govan, the term 'complications' appears to be just not enough to explain everything.
Laura Govan's Relationship Details: Did she get Married?
Laura Govan, now single, was once in a relationship with the former basketball player Gilbert Arenas from 2002. Their relationship was not a what we call; an ordinary relationship. Their relationship never turned into a husband's and wife's relationship as they never got married but were steady enough to have four kids together, namely Aloni Arenas, Hailey Arenas, Alijah Arenas, and Izela Arenas.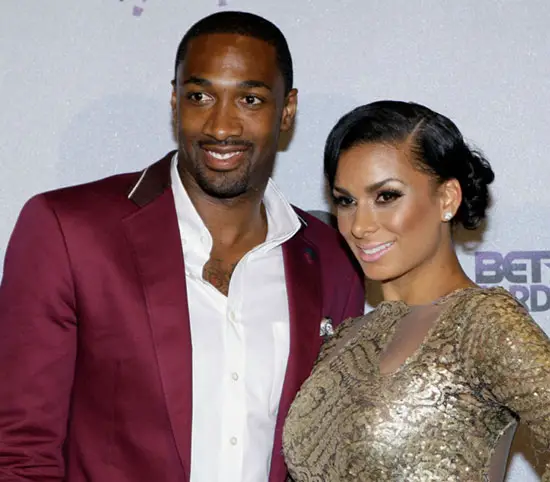 Caption: Laura Govan with Gilbert Arenas.
Source: enstarz.com
However, their relationship jumped off the cliff in late 2014, when Gilbert apprised Laura to vacate the home. It didn't end here as the split took its toll on both Laura and Gilbert.
After she was exiled from their L.A mansion, Laura sued Gilbert, claiming that he took her $1 million worth engagement ring and sold it without her accord. After her allegations, she wanted part of Arenas' property that includes many marijuana clinics owned by Gilbert.
The strange thing is that the couples were preparing for their marriage in 2012, the year Gilbert took down his case where he sued Laura and the producer of Basketball Wives L.A to block her role and after doing the same course of breakup and reunion, he turned down the lawsuit because it traded on his fame
The news even stated that Laura accused Gilbert of sleeping with her family members(her sister Gloria Govan) and further claimed that Gilbert to be unknow their kids' age. The allegations were pretty serious  this time because it was her own sister that she was pointing towards. 
Laura claimed that her sister was having an affair with her husband-like boyfriend and further clarified that she got back Gloria and Matt Barnes while they were about to separate in a desperate attempt to save her relationship with Gilbert. She said,
"That is true. that's what I did. It was something I was going through and we were younger…There was a lot of f*ckery going on in the relationship…There's a lot of shit that I went through, with my sister and dealing with this situation. When I hooked them up — she was a thorn in my ass when I was in a relationship with Gilbert...It was a lot."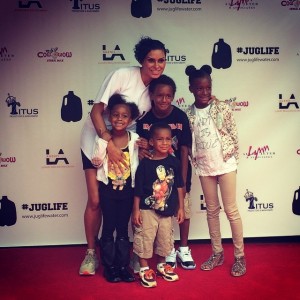 Caption: Laura Govan with her four kids.
Source: Jocksandstilettojill.com
After the break-up, Laura found her way to the court to claim child support from the father of her four kids. The case continued for quite a time, and the judge finally granted $20000/month.
Later in 2017, the amount was reduced to $7198/month by the judge after Gilbert's claim of decreased revenue came proved to be authentic, even though he initially pleaded to drop the amount to $3000/month.
But the case did not end there! The fire caught fuel again in December 2018, after Gilbert shared an image on his Instagram account(which is now deleted) which showed a 2019 Mercedes AMG G63 SUV, which retailed around $140k that time. The image was not the problem; rather it was the caption that acted as the fuel to that turmoil. 
Gilbert, in the caption, indirectly wished them Merry Christmas. But Govan, finding it to be just a sarcasm, replied through a text where she claimed the Gilbert did not buy any presents for their kids, and what's more, he had not even visited them in the last eight months!
In response, Gilbert clarified that he has paid for the child support regularly, and as for the Christmas gifts, he stated that his kids will receive them when the kids visit him around New Year.
The Weight Loss:
If you noticed, Laura is a lot maintained and toned than her previous years. The Basketball Wives: L.A star, who weighed about 225 pounds, realized she had to get into shape again and began her weight loss program, and despite being a mom of four kids, she managed time for her work out and succeeded in achieving the level of fitness success.
Laura Govan's Short Bio:
Laura Govan was born on September 21, 1979, in Oakland, CA and currently ages 36 years old. She attended the New Mexico State Universiy where she received her Master's degree in Sports Psychology. She is season 1 and 2 star of the VH1 reality series Basketball Wives.
When she was just seven years old, she was hit by a truck which rested her in the coma for three months and upon her awakening, she forgot everything and was required to be taught everything; walking, talking everything. She has a net worth of $10 million.