Entertainment
Laurel Coppock Wiki: The 'Toyota Jan' Who Created A Buzz With A Baby Bump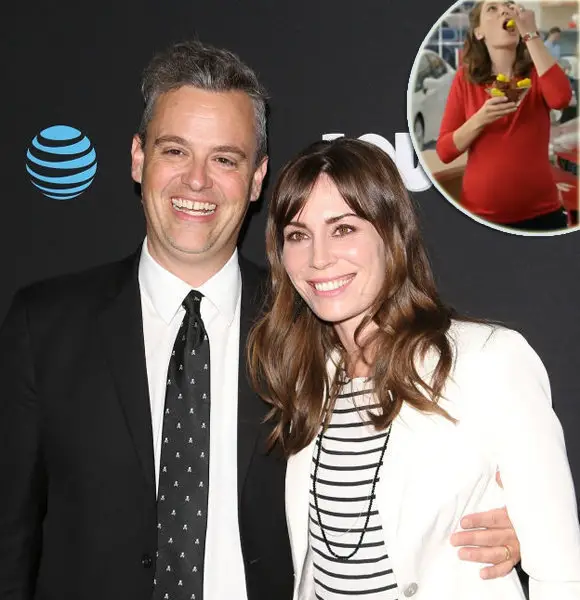 Every detail disclosed by a famous personality to the media becomes news material, and when celebs share the joyful news of expecting a newborn, a buzz on the internet and media is pretty obvious. 
Actress Laurel Coppock, who is well known for playing the happy and enthusiastic role of 'Jan' in commercials of 'Toyota,' shared a similar announcement of her expecting the arrival of a new baby into the world, and her fans couldn't stop talking about it back then! 
So, today in this article, we bring forth a wiki-like bio of Laurel Coppock, along with the details of the buzz regarding her pregnancy!
Laurel Coppock's Bio: Every Thing There Is To Know About The Actress:
Actress Laurel Coppock, who celebrates her birthday on August 22, was born in the year, 1970 and is currently 47 years of age. Lauren belongs to a family where everyone has been successful in their creative pursuits. 
Her mother, Susan Coppock was a dancer and actress on Broadway. Coppock grew up playing together with two sisters, Emily, an art dealer and Selena, a stand-up comedian as well as an author. 
During Laurel's young years, she graduated from Colby College in Maine. She then attended the Circle in SAC (Square Acting Conservatory) in New York City. Coppock also studied and performed in Second City and improvOlympic in Chicago, as well as in Amsterdam. 
The 47-year-old actress Laurel started her acting career in the year 2008. Although she has been a part of numerous projects, she is most popular for starring in 'Crazy, Stupid, Love' (2011).
Her appearances in TV series like Modern Family ( 2009), Hot in Cleveland ( 2015) and The Office (2005) has helped her gain more popularity amid the public as well. 
Apart from being an actress, Coppock is also a member of the non-profit sketch comedy theater group, 'The Groundlings.' With the fame and success that Coppock has been able to garner, she probably enjoys a rewarding net worth, but the exact figures remain confined to the public!
Laurel Coppock's Baby Bump That Made a Buzz:
Actress Laurel Coppock a.k.a. 'Toyota Jan' has been a popular star of the commercials for the car company 'Toyota' for a long time. But, when she had a noticeable baby bump in new commercials, she grabbed even more attention. 
Coppock revealed back in May 2014 that she is pregnant with her husband, actor/writer/producer Bobby Mort.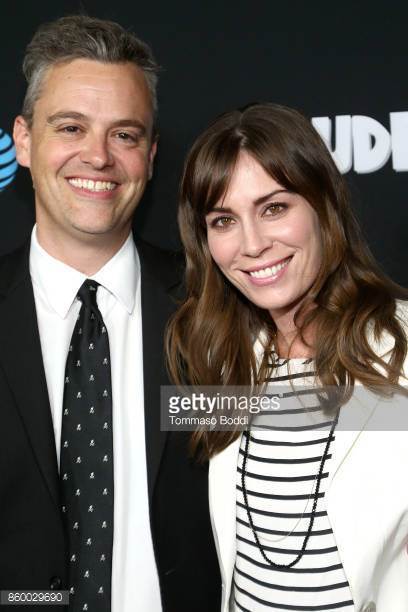 Caption: Laurel Coppock and husband Bobby Mort at ATT Audience Network Premiere. 
Photo Credit: Gettyimages.com 
However, instead of attempting to hide her pregnancy, Coppock was not at all hesitant to show off her baby bump, even in front of the cameras. Meanwhile, when Mother's day occasion was just around the corner, the campaign 'Saatchi & Saatchi LA' for Toyota also embraced the new change.
They created a new ad campaign, which would portray her role of 'Jan' as a pregnant mom. 
Caption: Laurel Coppock with a baby bump in one of the Toyota commercials. 
Photo Credit: thenewswheel.com 
Besides the campaign, her pregnancy news was trending all over the internet with many sources even providing suggestions for the baby's name. However, after the birth of her baby, she has remained tight-lipped on addressing even the baby's name to the media!
Think we're missing something? Do let us know in the comment section below!