Entertainment
Lauren Pope: From Athlete to Reality TV Series Boyfriend. Affair With Dan Edger?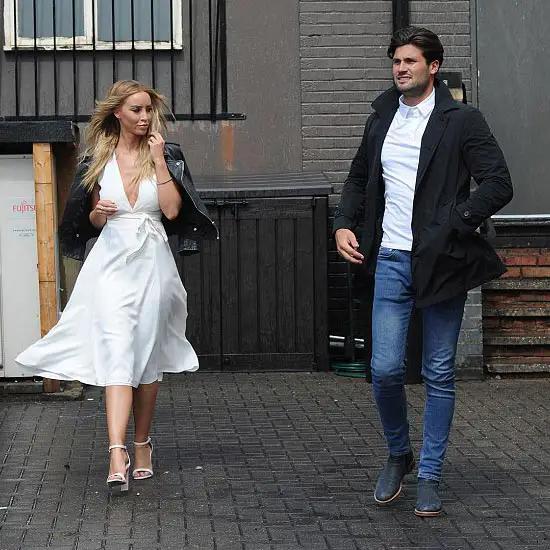 Well! Today, we are putting our limelight upon Lauren Pope, who indeed has gone through remarkably numerous relationships. We shall also try sorting out her present relationship status and much more.
Dating and Boyfriend History from Athlete to Reality TV Series:
Lauren has witnessed more than ten relationships till now. She was previously mentioned to be dating Paolo Vernazza, a soccer player, and Prince Harry. But both these dating mentions were are just rumours.
Eventually, she dated John Terry(2004-2005), Peter Crouch(2005-2006) and Shaun Wright-Philips(2011) - all of them are footballers. Moving further in 2011, she dated Darrell Privett and Tom Pierce, and Kirk Norcross from 2011-2013. All of these three are TV personalities.
Furthermore, it is said that she dated a rapper Wretch, 32, in 2012 (probably a rumour). After that, she dated two reality TV personalities, Mario Falcone and James Lock, one after another in 2013. She also was in a relationship with Dan Edgar (in 2015), who is also a reality TV personality of "The Only Way Is Essex". This clearly shows how she has been moving from athlete boyfriend to TV-series personalities.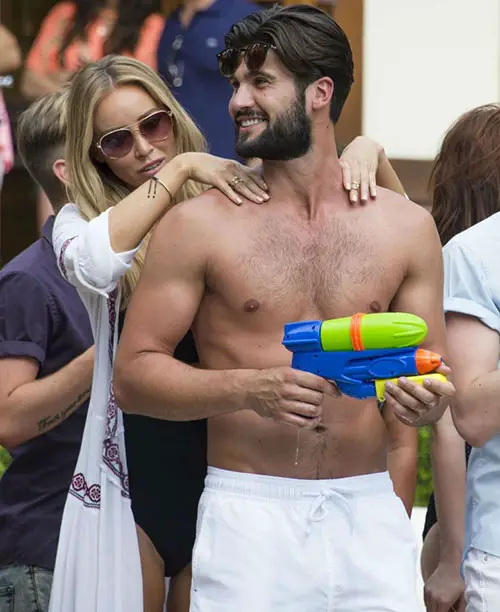 Caption: Lauren and Dan towards Towie's Last Series
Source: lifestyle.one
Affair with Dan Edgar: Is it Still Working?

Lauren Pope Twitter (Source Twitter)
Well! We should be pretty sure by now that her four year's long affair with Dan Edgar has already been breached, and they no longer want to be in the dating relationship with one another. 
In fact, Dan has been plunged into the relationship with Towie's newcomer Kate Wright. They had split but later patched up based upon the substantial grounds of the comeback. Watch out what Dan said in 2016 with OK Magazine:
"I used to be quite selfish but I know I can't act like that any more. I don't mind making sacrifices if they put Kate's mind at ease. I've lost Kate once – I won't risk that again."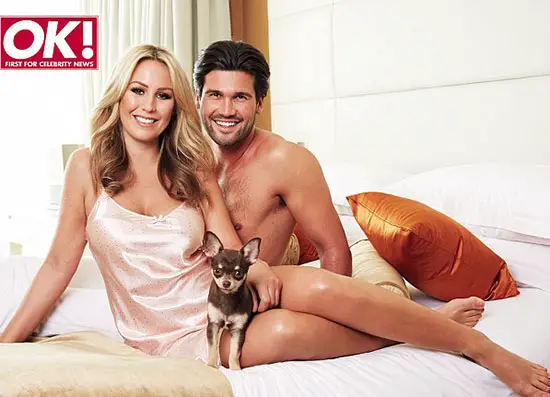 Caption: Dan and Kate together
Source: dailymail.co.uk
Now this apparently means Lauren and Dan Edgar are off the track of their relationship. A source has said that Kate was confronted by Lauren who showed up with some busty display of black bikini as well.
Furthermore, Lauren and Dan had also shared their smooch of goodbye. It has been mentioned that Dan dated Lauren Pope as well as Jessie Wright during the time he was singled away with Kate.
But now, he is with Kate after dating Lauren and Jessie. Lauren is single and is not dating nor she has a boyfriend as per her current relationship status. Anyway, this handsome make-up artist was her Valentine date, according to the caption she wrote.
Lauren's Short Bio:
Lauren was born on September 29, 1982, in Torquay, United Kingdom. She is also an entrepreneur, music producer, model, DJ and actress. She has been active in television since 2001.She appeared in TOWIE from 2010 to 2015.