Entertainment
Lauren Scruggs, Unshakable Personality: Despite Injuries From Aeroplane Accident, Living Life to the Fullest
Everybody loses certain things in life, but we gradually move on even though some losses are greater than the others. For Lauren Scruggs, it was a freak accident that took away a limb and left injuries that would heal physically but emotionally? How is she doing now, years after the trauma?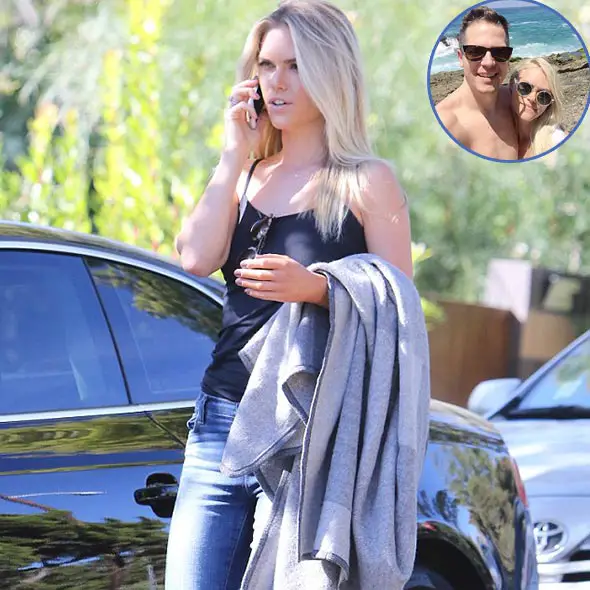 Five years ago, Lauren Scruggs witnessed a freak accident that took not only away her arm but also left her physically injured. How is she doing now, years after the trauma?
Got Injured in a Plane Accident:
She got into a terrible accident on December 3, 2011, being pulled by a spinning airplane propeller. Lauren, 28, who runs a fashion blog called 'LOLO.' She was out that night with her mother on that very airplane to look at the city lights around the state. Their trip went well but during the landing, she mistakenly stepped too close to the plane's propeller losing her left arm and suffering major facial injuries.
Life after the Accident:
Later she made her first return to the television on NBC's 'Today Show' on August 9, 2012. She appeared on the show wearing a prosthetic left arm and prosthetic eye and said warm things. "Emotionally, days are hard sometimes, just accepting the loss of my eye and hand," Scruggs said. "But it just gets better, and I realize God's in control of my life, and there's a purpose to this story."
Caption: Lauren Scruggs on NBC's 'Today Show' on August 9, 2012.
She also mentioned her desire to write a book about her accident and the recovery process. Her thoughts about the book were: "I have gained a new perspective on life and I feel like I need to use my message of hope and healing to help others, [and] inspire others, just like people have inspired me."
Happily Married with her Husband:
The trauma perhaps made her stronger, and it was because of that incident that she got the chance to live happily forever after. She had the opportunity to meet John Kennedy, The E! News host and they instantly hit it off. He knew she was the one so in May of 2013; John flew to her hometown to ask her to marry him. He tweeted his decision to marry her.

Jason Kennedy Tweet (Source Twitter)
He also took the Instagram to post this picture of him popping the question in a very romantic way.
Caption:  The way John proposed Lauren
The couple got married next year on December 13, 2014. They had their wedding at 'Four Seasons' in Dallas. Lauren looked stunning in her bride in Romona Keveža gown while John sported a sleek Tom Ford suit.
Caption: John and Lauren on their wedding
This was not the only happiness in Lauren's life; she continued her modeling career in 2015. Her relationship with her husband also looks like it is filled with love. On December 2015, hubby Jason posted a short video on Instagram of displaying his sense of humor by using his wife's prosthetic arm to wave at strangers. He also included a very touching caption dedicated to his wife.
Caption: John waving at strangers with Lauren's prosthetic arm
Laure Scruggs's Short Bio:
Laure Scruggs was born on July 18, 1988, in Plano, Texas, US and brought up in Dallas. She has a sibling called Brittany Morgan. She graduated from Dallas Baptist University. She also has an enormous net worth which can be calculated to be somewhere around 1 million dollars.
She is currently continuing her career as a model and fashion blogger. Other than that she has had no appearances in media in recent years. However, she was seen in two TV series, "The Dr. Oz Show" and "Today" last year.