Entertainment
Lauren Silverman Okay With Not Being Married? Has A Son with Boyfriend Who Just Won't Turn into A Husband
Being a celebrity is often considered to be a boon. But when a person tries to attain both success and popularity as a public figure, their personal life is meant to be flaunted. Not only the celebrities, but the people close to them also grab the public attention.
In this context, we will be discussing the brunette American beauty Lauren Silverman, who has caught the eyes of people as Britain's Got Talent judge Simon Cowell's love interest. Today, let's get to know more about New York socialite Lauren's wiki and love life.
Caught In The Act Of Cheating On Her Husband!
We are sure that most of you are here to know more about Lauren, who has caught the media attention as the partner of Simon Cowell and the mother of Simon's son Eric Cowell.
Referred to as the love interest of Simon, who was once claimed as the world's most eligible bachelor, Lauren has been into a failed marriage with a New York real estate mogul, Andrew Silverman.
Prior falling in love with Cowell, Lauren was married to Andrew on June 22, 2003, with whom she shares an 11-year-old son, Adam Silverman.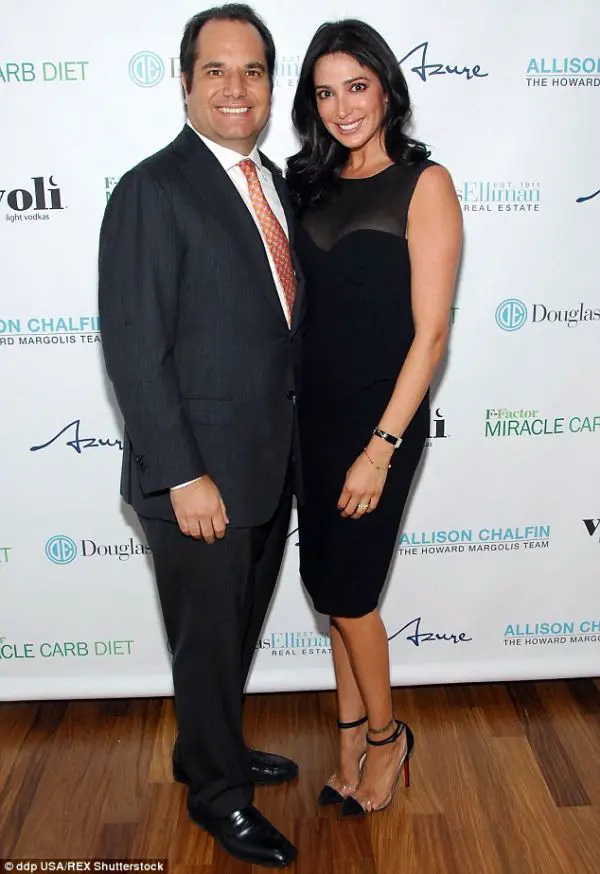 Caption: Lauren and her ex-husband Andrew Silverman pictured together in an event.
Photo Credit: Dailymail
Well, you might not know that Lauren's ex-husband Andrew introduced Simon to her in Barbados in 2006. After the first meeting, the married couple often went for a vacation with Simon.
Later, when the couple just celebrated their 10-year-anniversary, Andrew filed for the divorce from Lauren, when he knew about Lauren's affair with Simon and her pregnancy with Simon's baby. Their divorce was finalized in December 2013.
The former couple has a joint custody of their son Adam. In the same year, Lauren's dating affair with Britain's Got Talent judge Simon Cowell was revealed, who was previously a notorious womanizer.
Lauren's Relationship With Simon Cowell:
Well, it's not necessary to mention that Lauren is enjoying a blissful relationship with her fifty-seven-years old X Factor star Simon Cowell. The pair, together, is parenting their son Eric Cowell, who was born on 14 February 2014.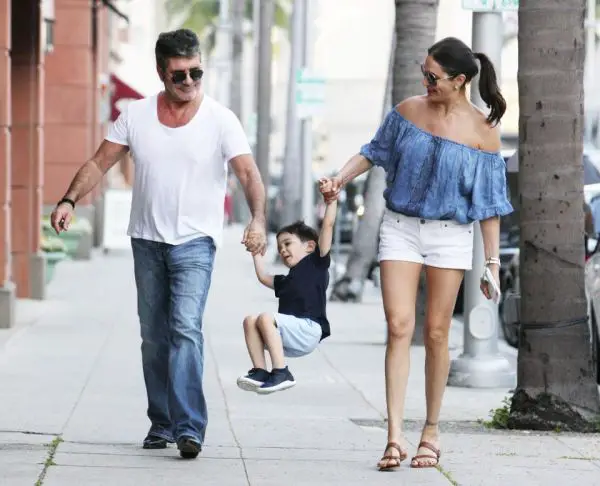 Caption: Lauren, Simon Cowell and their son Eric pictured together in Beverly Hills (March 2017)
Photo Credit: The Sun
The relationship of Lauren and Simon has bloomed as time passed. If you follow either of them on different social networking sites, you can see how happy they are together.
Here is a picture shared by Simon with Lauren on his Instagram from BRITs 2017.
However, Lauren, who enjoys the net worth of $10 million, hasn't walked down the aisle even after welcoming their son Eric.
But in January 2016, there was news about possibilities of Lauren getting married to Simon, as the people close to Simon said that he has finally started to behave like a family.
Nevertheless, the pair has not yet revealed nor disclosed about their plans for the wedding.
Stay with us for the emerging updates on Lauren Silverman and Simon Cowell!