Entertainment
Leah Bracknell Gets Married! Finds Beauty with Husband and Family Amid Chaos
People often emphasize on finding that one soul mate who will be by your side in all the good and bad times. It's indeed fortunate to have somebody you can share your laughter with, while also leaning in for the emotional support one needs.
Leah Bracknell, an English actress in this regard, is very felicitous, as her partner got married to her after discovering that Leah's cancer treatment stopped working. For somebody whose life is uncertain in the short-run itself, Leah has witnessed the beauty of life with her husband and family.
Let's know in detail how she puts up to, in her married life amid struggling with the horrendous disease.
Leah Bracknell's Married Life Amid Battling Cancer:
Leah the English actress who rose to fame depicting Zoe Tate in the ITV soap opera 'Emmerdale,' quietly got married to her partner, author boyfriend, Jez Hughes in 10th March 2017.
Leah and her now husband, Jez exchanged vows in an intimate ceremony in the drawing room at Park House; a grade II listed Georgian building in Horsham, Sussex.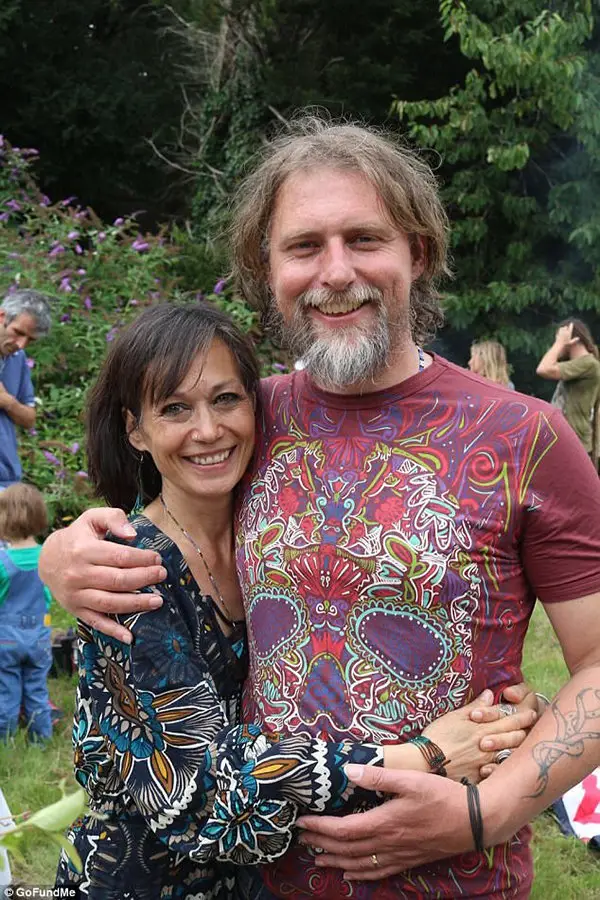 Caption: Leah, 54, all smiles with her partner turned husband, Jez.
Photo Credit: Dailymail
As per the reports, they got married after discovering that Leah's treatment ceased on working. Moreover, Leah was diagnosed with stage 4, terminal lung cancer in September of 2016.
But, despite the shattering diagnosis, Leah came forth like a fighter upholding an entirely positive outlook on life. Hope and appreciation towards what she has in life and what she gets to live every single day is what has kept her going in life. She indeed is somebody to look after if you are losing track of optimism in your life.
Caption: Leah expresses her positive outlook on life despite battling cancer. (Published on Dec 20, 2017)
Though Leah is very optimistic towards her life, she expressed that letting her family and the people she loves, know about her medical condition was the worst thing she had to do. 
Leah, who has two daughters, Lily and Maya in the name of a family from her relationship with ex-husband Lyle Watson, recalled the devastating moment when she shared the news about her cancer diagnosis to her daughters. She gushed,
"Any mother will know how I felt, It's the worst thing you can imagine having to tell those closest to you, something like this… trying to find the words. It's the worst thing I've had to do…" 
However, her family and friends are her strength who has even helped her raise the money for the immunotherapy, a private treatment that she needed to go through at Germany. Surprisingly enough the fundraising campaign in just two weeks raised nearly £65,000. 
You can still donate by visiting the fundraising page www.gofundme.com/2r2kwanw.
Additionally, apart from the treatments, Leah has been practicing yoga for 15 years which she cites is a way to keep her "calm and positive " while facing the devastating diagnosis.