Entertainment
Leaving One For The Other; Billy Crudup's Girlfriend Talks About How He Left Her Without Getting Married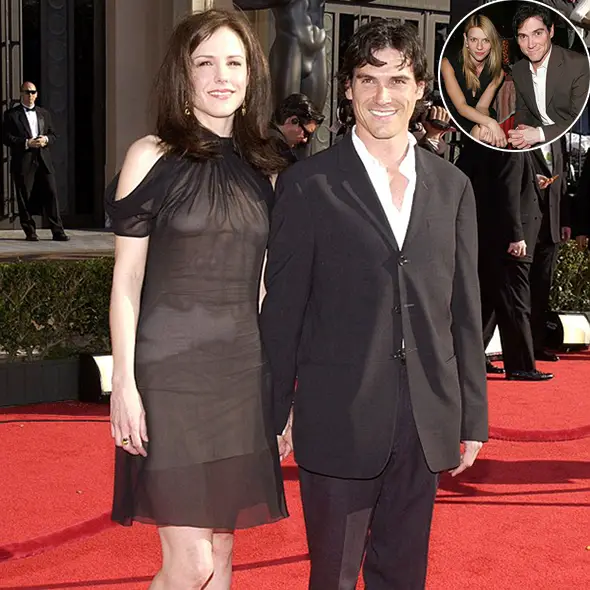 It is miserable when you know about the breakup between a lovely couple, and on that note, we have a break-up story today to share. Let's get closer to the story of 'Almost Famous' actor Billy Crudup and his ex-girlfriend and how his girlfriend has come up in a different way to express her untold emotion in that regard.
Long love came to an end for a new woman!
About twelve years ago, in 2003, 'Spotlight' actor Billy Crudup terminated his relation with longtime girlfriend, Marry-Louise Parker. Their relationship of eight years was taking a high point when 'Weeds' actress was seven months pregnant.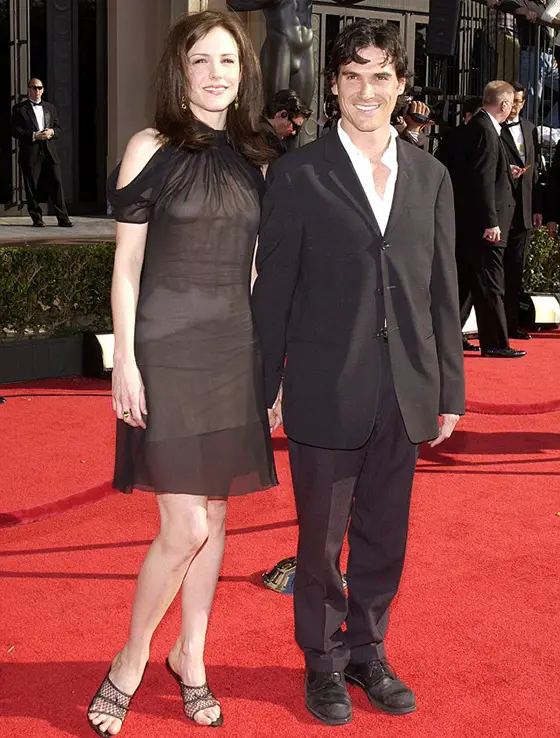 Caption: Billy Crudup was pictured with Marry-Louise Parker at SAGA in 2003.
Photo Credit: dailymail.co.uk
But that ended up when Billy Crudup walked out for then 24, Claire Danes. Parker shares a 12 years old son named William with Billy Crudup. After her traumatic, break off with Billy, she raised William single-handedly. 
Despite the fact, Crudup dumped Parker during her pregnancy period it turns out he is trying making up to her. Crudup consistently got snapped pampering his son.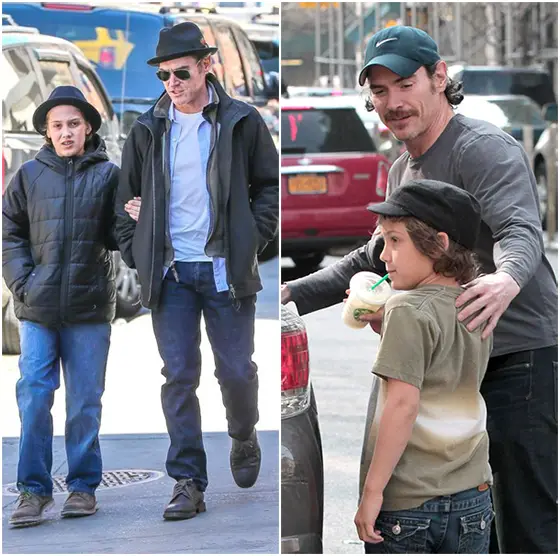 Caption: Crudup spending quality time pampering his son, William.
Photo Credit: Liverampup.com
Parker stayed quite about the catastrophic decision of Billy Crudup, but she had chosen a different way to express her aftermath of the emotion of the very moment when Crudup dumped her. Crudup met Danes while filming 'Stage Beauty'and started dating from 2003.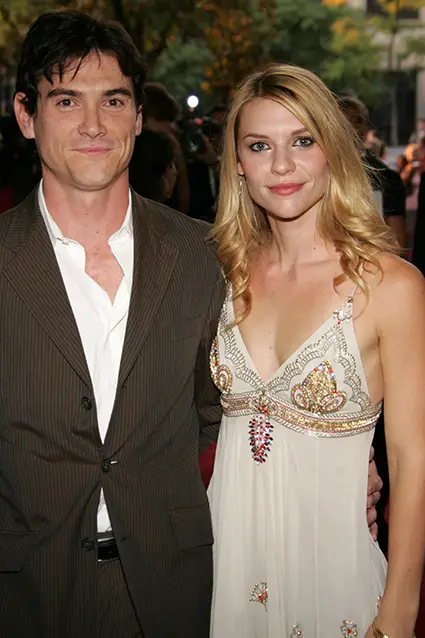 Caption: Billy Crudup started dating Claire Danes leaving his pregnant girlfriend.
Photo Credit: etonline.com
The actress alluded that her son was the reason that she never spoke about the situation. She divulged,
"I've never commented on the situation and I won't because it's not fair to my son. Who wins? No child can benefit in that situation. Your love for your child should eclipse any other feelings you have for another person."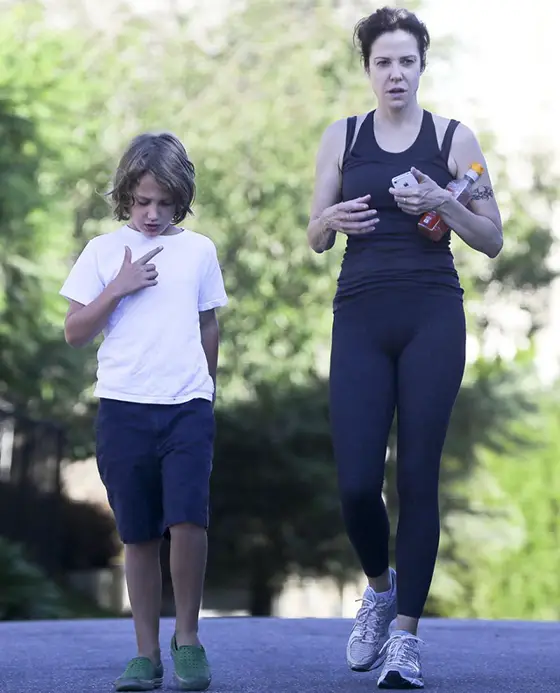 Caption: Parker enjoying a walk with her son, William (2012). 
Photo Credit: celebritybabyscoop.com
But now, she has opened up. Parker published a memoir which was out on November 10, 2012, entitled 'Dear Mr. You' in which she encountered her feeling for men in the form of 34 letters. And of course, she has kept the names in a format like Dear Risk Teacher," "Dear Movement Teacher," "Dear NASA," and, "Dear Mr. You.".
Out of those, "Dear Mr. Cabdriver," happened to be the character of Crudup. She has described in quite a heart touching way when cab driver says,
"I don't want you anymore."
Then she continued,
"'No one does. I am alone. Look, see? I am pregnant and alone. It hurts to even breathe. "
Then it goes on with her heartfelt emotion which being dishearten says,
"I'm trying to get through it but I'm by myself every night and every morning and no one, nothing helps. 

I'm sorry I yelled. I can't get my shoes on anymore. Please, I know I am awful, it's been made clear but look at me please. Look at me.'
The Weeds actress went on to apologize to the cabbie in the letter, saying,
'I don't know what you thought, if you had a daughter or a wife or if my little drama was a hangnail compared to your life.

What I wish I could tell you is that I know it may have been. I don't know what happened to you that morning, or that year, or when you were six.I didn't know your tragedy or hardship and it was grossly unfair of me to compare my life to yours.

I am aware of my good fortune. What I don't have to struggle for that makes my life easier than most. 

I have thought of you and know you wouldn't remember me but I am sorry . . . I realize now that whatever I was walking through was part of my life, one piece of a bigger story that is mostly beautiful."
Meanwhile, the Homeland actress Claire Danes mused the time with Sirius XM radio presenter Howard Stern on October 5, 2015. She proclaimed how the experience was at that point. She stated,
"That was a scary thing. That was really hard. I didn't know how to not do that."
Danes reflected the relationship saying,
"I was just in love with him and needed to explore that and I was 24... I didn't quite know what those consequences would be."
But the relation ended up on 2006 without any official statements amid the split. Then Danes got married to Hugh Dancy in 2009 with whom she shares a son.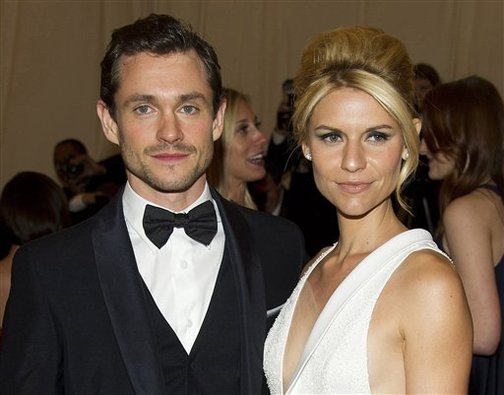 Caption: Claire Danes got happily married to former Hannibal star Hugh Dancy in 2009.
Photo Credit: celebsitchy.com
After the split with Claire Danes, Crudup is possibly single till date. Due to the twice broken relationship, many speculated him as gay but seems that the assumption has no ground to stand as he already had two girlfriend and a son as well.