Entertainment
Legendary Sportscaster Marv Albert and His Whopping Net Worth: Son Following Father's Footsteps
Marv Albert is the legend on the sportscasting field, and there is not a single doubt on that. Being a legend must have its perks and one of them is wealth for sure. Let's find out how much this legend has received and saved after working for so many years.
Marv Albert, over the years, has accumulated one of the most massive net worth we have ever witnessed, thanks to his high. Currently, Marv is enjoying his splendid net worth (estimated) of $25 million dollars with an annual salary of $2 million dollars being the biggest contributor. On top of that, Marv has also listed his Manhattan apartment for $16.5 million dollars.
With this huge pile of money, he can easily spend the rest of his life retiring and splurging on tours around the world. However, he still works and does what he has been doing for decades for the sake of his fans.
Marv Albert's Son following his Footstep:
Whether it was this success of father Marv luring him or his inner passion, Kenny Albert, Marv's elder son, followed the footstep of his father to be a renowned sportscaster and currently does play-by-play for all four major professional sports leagues in the United States and Canada.
Even though Kenny didn't get to spend much time with Marv in his young days, he always had a sheer passion towards sportscasting. He used to practice in his room with a TV and tape recorder he got for his birthday.
"I got a tape recorder for my birthday and would set up my room like a TV or radio studio, I would have the desk and the bed in between, and the TV on the other side. I would do games off the TV… It was really all that I ever wanted to do…It was just something that I loved."
Kenny says that his family never discouraged him in doing things he did and made sure that they were not stirring him in one direction.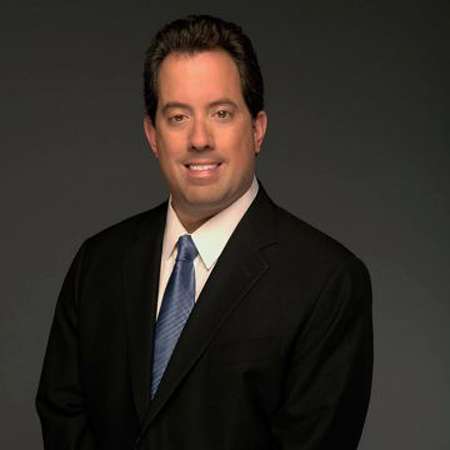 Caption: Marv Albert's son Kenny Albert.
Source: playerswiki.com
Today, Kenny shows a strong resemblance to his father's younger days. He has that same passion and talent.
Marv Albert's Married Life, Wife and Sexual Assault Charges:
Marv was previously married Benita Oberlander in 1965 but got divorced after staying together for more than two decades. He has four children from her; Sons Kenny Albert, Brian Albert, and daughters Denise Albert and Jackie Albert.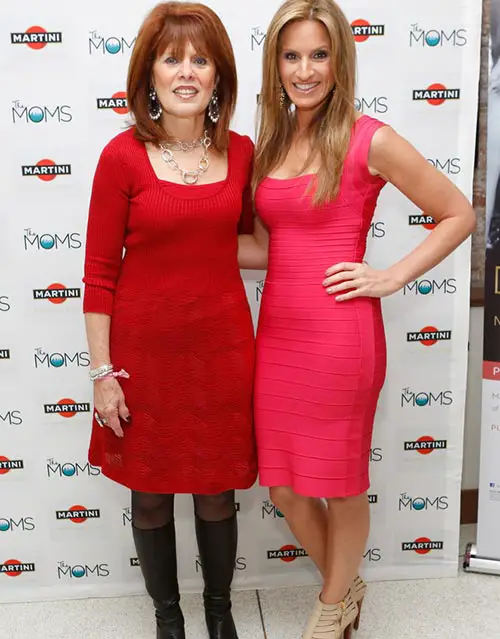 Caption: Benita Oberlander with daughter Denise Alberts attend Martini in October 2012.
Source: zimbio.com
Later in 1998, Marv married Heather Faulkiner, a TV producer, in Manhattan in front friends and family in a Jewish ceremony.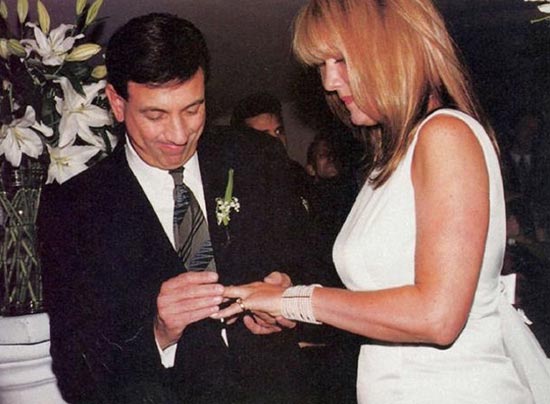 Caption: Marv Brian weds Heather Faulkner in 1998 in Manhattan.
Source: img.com
Marv's children from his previous marriage attended the wedding without any hard feelings. Denise Alberts, daughter from Marv's ex-wife, said,
"Our parents have always been the best parents anyone could ask for, and we love them both, Our mother is happily remarried to a wonderful man and we all wish for this same happiness for our dad."
The couple wedded just about a year after Marv faced the sexual assault charges. In 1997, Marv was charged with sexual assault. He stood for a trial in Virginia. The charges claimed that Marv bit Vanessa Perhach 18 times and forced her to have sex. The case went on, and Marv was given a "12-month suspended sentence".
Heather Faulkiner supported and was always with Marv in the courtroom, and even the previous wife Benita Oberlander defended him too. She said,
"I absolutely do not believe the charges; there is no way this could be true. We never argued, he never raised his voice, He was so mild and gentle-mannered and never aggressive."
Marv's Short Bio:
Marv Albert was born on June 12, 1941, in New York, U.S. Marv is a 1965 graduate of New York University. In 1967, Albert got his break as a ball boy for the Knicks and later became the voice for New York radio. Marv has served for many of the mighty stations such as NBC Sports and TNT.
Marv has been honored as a member of Basket Hall of Fame for his work, and he is widely known as 'the voice of basketball.' In February of 2016, it was announced that Marv, along with Turner will no longer call NCAA Tournament basketball games.