Entertainment
Legendary Sportscaster Marv Albert and His Whopping Career: His Family & Net Worth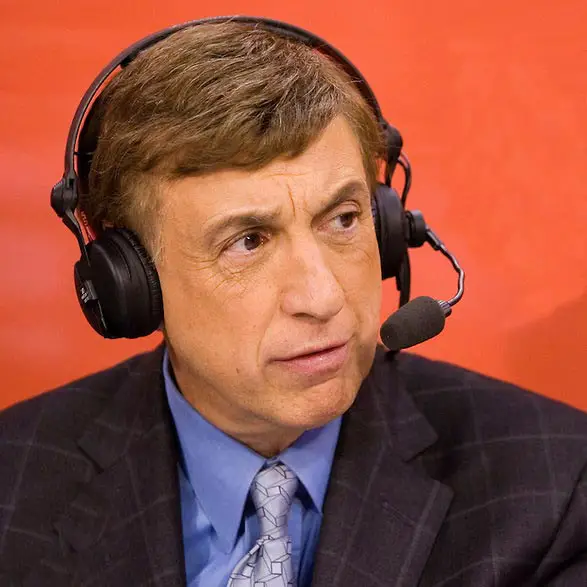 Marv Albert and his status as a sportscaster icon come with a slew of benefits, one of which is unquestionably riches. He could quickly retire and spend the rest of his life spending on global tours thanks to his tremendous popularity and fortune.
That's precisely what he did, as we predicted. Albert was said to be planning to retire after the 2021 NBA playoffs on May 15, 2021.
When Marv Albert Said He Would Retire, He Meant It!
According to Albert, many athletes and broadcasters have announced retirement only to return a few years later. Regrettably, he has no intention of becoming one of them!
Before the playoffs started in May, the Hall Of Fame broadcaster confirmed that he would leave TNT at the close of the season's telecast. The man has called 13 NBA Finals and has been broadcasting the league for 55 years.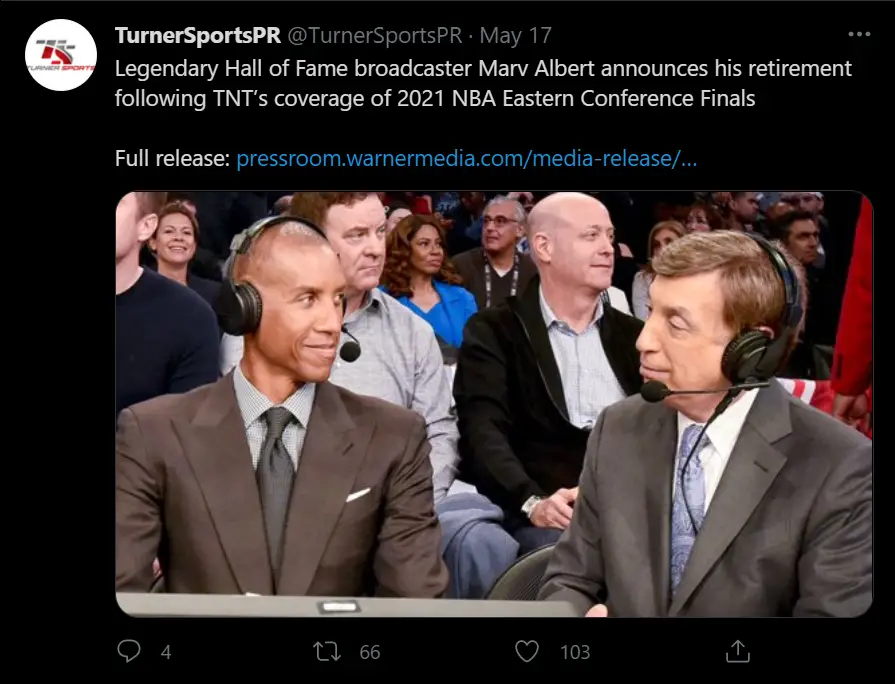 The retirement of Marv Albert was announced via Twitter. (Photo Credits: Twitter)
When questioned on his retiring situation, Albert remarked that he can now simply focus on himself and his own pastimes after so many years of devoted service to his work.
"My 55 years of broadcasting the NBA has just flown by and I've been fortunate to work with so many wonderful and talented people. Now, I'll have the opportunity to hone my gardening skills and work on my ballroom dancing." 
Following his father's footsteps to become a renowned sportscaster, Kenny Albert is the play-by-play announcer for the United States and Canada's four main professional sports leagues. Who knows if he will be given the same place as his father?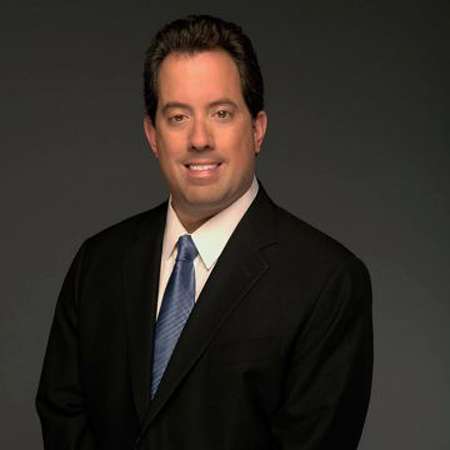 Marv Albert's son Kenny Albert. (Source: playerswiki.com)
Albert, The Father Of Four: Summary To His Married Life 
The New York native comes from a family of radio and television broadcasters. His brothers, Al and Steve Albert, and his son and his daughter, Kenny & Denise, all work as play-by-play sports announcers.
Now, when it comes to his marriage and children, the radio sportscaster tied the knot with Benita Oberlander in 1965, but the pair divorced after more than two decades of togetherness. His four children from her are Kenny Albert, Brian Albert, Denise Albert, and Jackie Albert.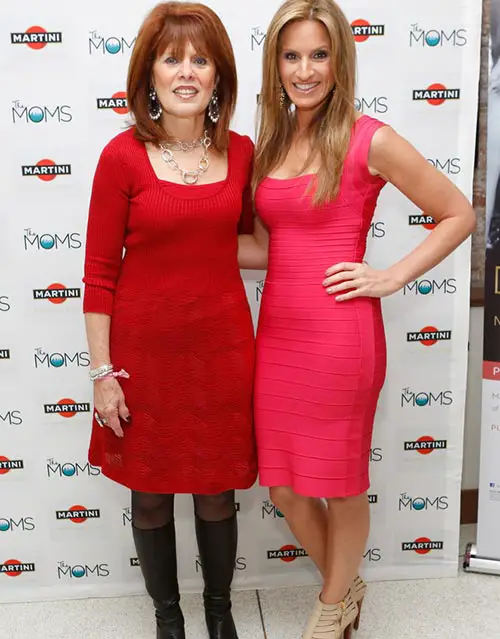 Benita Oberlander, with daughter Denise Albert, attends Martini in October 2012. (Source: zimbio.com)
As mentioned earlier, Kenny, his son, is also a sports commentator, calling baseball and football games for Fox and radio games for the New York Rangers. In addition, he's now one of NBC's ice hockey analysts during the Winter Olympics and NBC's NHL coverage.
Denise Albert, his daughter, born into the Albert legacy clan, is also a reporter for NBA TV. For much of her career, the former TV producer and award-winning journalist has caused quite a stir in the broadcasting scene. She is the co-founder of The Moms, a global lifestyle brand that delivers parenting guidance on air. 
Instead, someone who would rather be referred to as happily divorced than a single mom had to go through tough times when diagnosed with cancer. Without question, she had difficulty in terms of her health, yes, but she still had to independently take care of her children.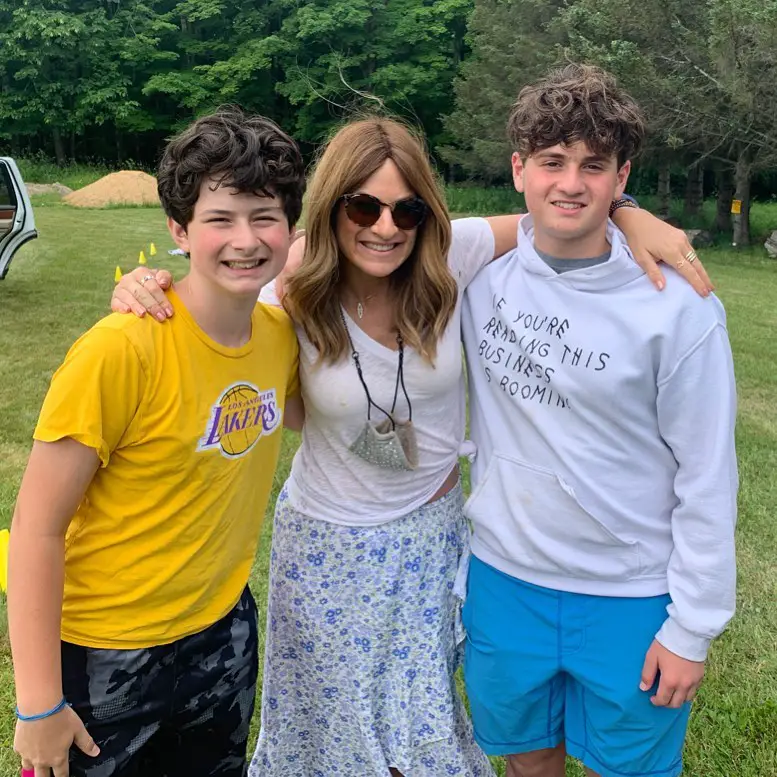 Denise Albert with her lifeline, her two beautiful sons. (Photo Credits: Denise Albert's Instagram)
She shared that little things don't matter to her as she shares everything with her kids.
"I have always loved life, but now more than ever. I have always loved including my kids in my work, my life, and travels—again, now more than ever. I want to show them the world—to learn and explore with them. Last year I took them to London to celebrate the end of chemo. Now I'm planning a trip to Iceland to celebrate the end of treatment. I find reasons to just celebrate!"
Furthermore, when her father married Heather Faulkiner, a television producer, she and all her siblings attended the ceremony without any animosity. The wedding took place in Manhattan in front of friends and family in a Jewish tradition.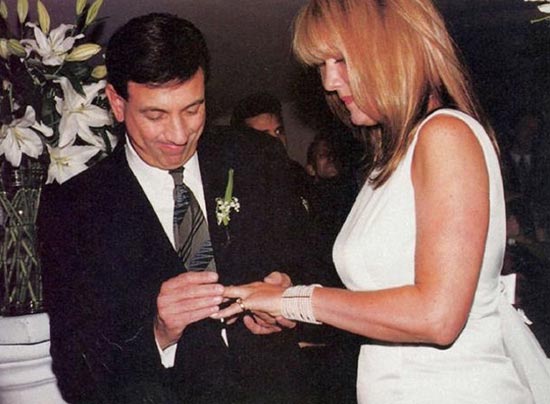 Marv Brian weds Heather Faulkner in 1998 in Manhattan. (Source: img.com)
His children from his previous marriage attended the wedding without any hard feelings. Denise Alberts, daughter of his ex-wife, said,
"Our parents have always been the best parents anyone could ask for, and we love them both, Our mother is happily remarried to a wonderful man and we all wish for this same happiness for our dad."
Despite enjoying good family life with his children and wife, the reputed man had a few sexual assault allegations with the public and his family on edge.
The Sexual Assault Charges Against Marv Albert 
The pair married just over a year after the American radio host was charged with sexual assault. He was accused of rape in 1997. In Virginia, he was scheduled for a trial.
According to Vanessa Perhach claims, Albert bit her 18 times and forced her to perform sexual acts. He was granted a 12-month suspended sentence as the case progressed.
His wife backed him up in court and was always at his side, and even his first wife, Benita Oberlander, backed him. She went on to say,
"I absolutely do not believe the charges; there is no way this could be true. We never argued, he never raised his voice, He was so mild and gentle-mannered and never aggressive."
Additional Information About The Sportscaster
Marvin Philip Aufrichtig was born on June 12, 1941, in New York, U.S. Marv is a 1965 graduate of New York University. In 1967, he got his break as a ball boy for the Knicks and later became the voice for New York Radio. Marv has served for many of the mighty stations such as NBC Sports and TNT.
Thanks to his enormous net worth, the broadcaster has amassed one of the gigantic net worths we have ever seen. He now has a net worth of $25 million (estimated), with an annual income of $2 million being an immense contribution. In addition, he has put his Manhattan condo on the market for $16.5 million.