Entertainment
Lesley Murphy Dating-To-Get-Engaged? Her Dating Status At 29
Lesley Murphy Dating-To-Get-Engaged? Her Dating Status At 29 The 30 years of age, Murphy has recently changed her dating status however still not listed her name in the "engaged" section. Well, if you are wondering will the dating affairs of Lesley Murphy will lead to engagement and marriage, we have provided you the answers. So let's get started!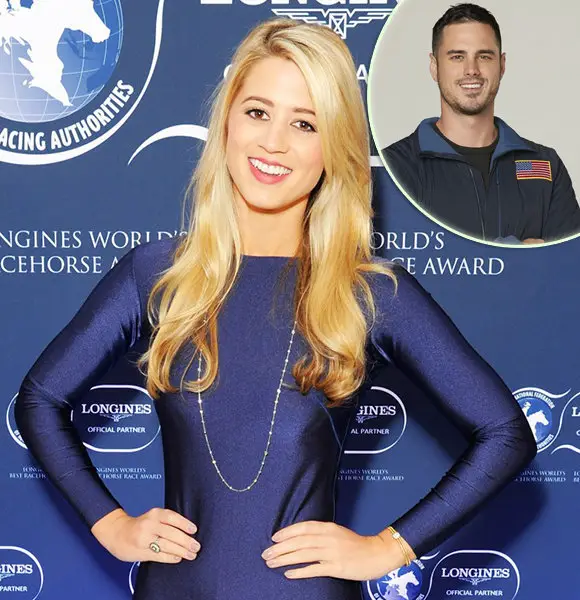 Dating life is unpredictable and could take any turn, showering the couple with happiness or disappointment. One of the former "The Bachelor" star, Lesley Murphy recently breathe life into her dating life, providing the new couple alert for many fans and admirers around. 
Well, if you are wondering will the dating affairs of Lesley Murphy will lead to engagement and marriage, we are here with your answers. So let's get started!
Is Lesley Murphy Dating? Will the Couple get Engaged?
Political consultant Lesley Murphy, age 29, is currently dating the former Bachelor Star, Dean Unglert, who is 26 years of age. The couple first met while filming the upcoming Bachelor Winter Games.
Recently, the couple was spotted together at the Sundance Film Festival in Park City, Utah on Friday, January 19. An eyewitness told US Weekly, 
'They were holding hands walking through the party and looked very much like a couple,'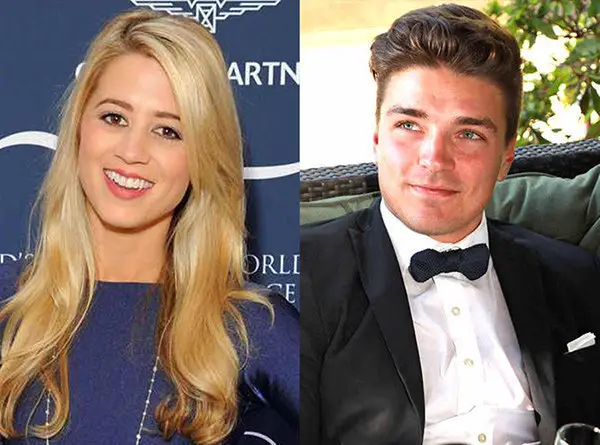 Caption - Lesley Murphy and Dean Unglert
Photo Credit - E Online
The eyewitness further added that the pair stood by themselves and were "talking only to each other." Appearing together in the Sundance Film Festival was the major step to point Murphy and Unglert's dating affairs, as the source told to E! News that Dean and Lesley "weren't supposed to be in public together yet." Further, the source added that since the news is public; the "pair is worried about being busted at Sundance."
The source revealed that the new couple is happy together:
"Dean is really happy with Lesley. They are both very goofy and have a lot of fun together. Things are pretty serious and they are exclusive as of now. They have been spending a lot of time together since the show ended filming."
The pair has been liking each other's Instagram posts since December 2017, and Dean has been sharing images of the travel blogger, Murphy. For those who are wondering if the couple would get engaged, then well, as of now nothing can be confirmed, as the couple is yet to come forward and speak on the matter.
Lesley Murphy's Bio:
Lesley Anne Murphy was born on August 19, 1988, in Arkansas. She keeps the identity of her parents confined, but she constantly shows her love towards her family on social media.
On Valentine's day 2013, Murphy mentioned her father on her Twitter, where she shared that her parents share the deep love.
Likewise, Murphy is also close to her sibling sisters; she expressed her love through a tweet to mark the National Siblings Day. 
Well, Murphy also shares the strong mother-daughter bond, that can be well perceived through the image she shared on the Mother's day.
In March 2017, Murphy went through double mastectomy surgery while her mother is a breast cancer survivor. Murphy revealed that she was undergoing a double mastectomy after testing positive for the BRCA2 gene, which puts one at high risk for breast and ovarian cancer. 
Murphy shared her painful experience of undergoing breast implant surgery two months after the double mastectomy surgery.
Aside from her family life, Lesley is former reality star turned blogger who started the luxury travel blog named "The Road Les Traveled." Murphy, who has majored in broadcast news and psychology at the University of Georgia, is handling both the job of political consultant and a travel blogger with grace.