Entertainment
Lexi Ainsworth Still Dating Her Boyfriend? Low-Key Romance Amid Throbbing Career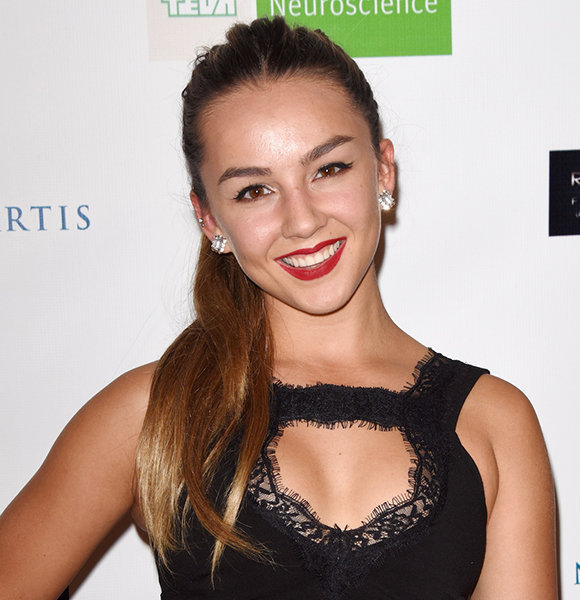 The life of a celebrity comes with a price. While their professional life and work can draw millions of fans, this can be an ordeal when it comes to maintaining secrecy in their personal life.
But the American actress Lexi Ainsworth has been handling it like a pro. She is pretty good at keeping her dating affair wrapped up under her sleeves. While her personal life is in utter darkness, her professional life is in the spotlight.
Is she in a relationship? Or is her single life the reason behind her throbbing career? If you are curious to know, scroll down to clear it out.
Lexi Ainsworth's Relationship Status: More About Her Throbbing Career
Being in love is a blissful feeling. And we often tend to blabber about the ones we love to the world. Such was the case with actress Lexi Ainsworth who used to flaunt her beau Keegan back in 2012. She even made a tweet about her boyfriend but did not give away much information about her mysterious then-boyfriend.

Lexi Ainsworth Tweet (Source Twitter)
But the couple did not pass the test of time. Though their break up is confirmed, neither Keegan nor Lexi has confronted anything on that matter or the reason behind their breakup.
That was the only time Lexi offered a peek at her love life to her fans and the public. She is a master of disguise. The actress does not seem to be linked to anyone so far, but her Instagram is filled with good-looking guys that lack details about their stance in Lexi's life. Take a look!
Well, she is keeping her love life to herself, but her professional life and career are at the peak. 
She has been in some notable movies like Wild Child where she portrays the sister of Emma Roberts and has made a guest appearance on the show Gilmore Girls. But those were not the roles that earned Lexi nomination for Emmy at the age of 17.
She gained popularity for her role as Kristina Davis in the series General Hospital. The actress spilled a few thoughts about the series.
"Since I'd never been on a soap before I didn't really know what to expect, but it's been great. I love working with everyone. It's like a big family."
Her portrayal of Kirstina was so well received that she even ended up winning Emmy for her role in 2017. She was overwhelmed by the achievement and thanked her parents for being there for her. Take a look at her speech.
Caption: Lexi on Emmy 2017 and her winning speech. (Published: May 1, 2017).
The year 2017 has been quite fruitful for her because she not only won an Emmy but the actress also managed to land herself in the primetime series Major Crimes which she shared with her fan via Instagram.
The young and talented actress might not have anything going on in her love-life, but she definitely has some ball rolling on her career.