Entertainment
Li Bingbing Dating To Get Married? Affair With Boyfriend Hints So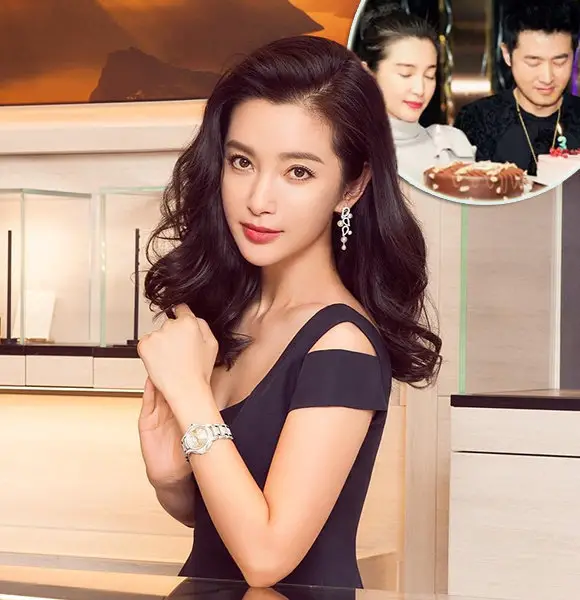 Li Bingbing Dating To Get Married? Affair With Boyfriend Hints So
Entertainment
Chinese actress Li Bingbing is best known for her critically acclaimed role in the movie The Forbidden Kingdom. But Li has not only been carrying a prosperous acting career but a blissful dating relationship as well. 
She is comfortably dating her boyfriend, despite sharing a huge age difference. Her comfort with boyfriend extends to such level that she even meets her boyfriend without washing her love. 
If you are a fan of the actress, you would not want to miss the whole story, right?
More Than-A-Decade-Long Age Gap; Still Dating Flourishes
The beautiful actress Li Bingbing was single for many years and was waiting for true love. However, that seems to come to an end as she is dating the handsome Hsu Wen Nan, a management-level banker of an investment company.
The duo started blossoming their love after Li first met Hsu at a party. She revealed in an interview that Hsu approached her first, which created an impression. Li also added that she got into the relationship because she is "strong enough to control her emotions" and "is willing to face any consequences that may come with the relationship." 
The couple, who were first spotted together back in 2015, shares more than-a-decade-long age gap as Li is 44 years old while Hsu Wen is only 27 years old. But despite that, the couple seems to have no problem for their huge age difference as the duo fill their social media by pair's affectionate-filled pictures. 
Li uploaded an adorable photo with her bae on her Sina Weibo account back in January 2017.
In the picture, the couple can be seen pretty smitten while gazing into each other's eyes and holding hands. 
Li Bingbing with executive boyfriend Hsu Wen Nan (Photo: china.cn)
Li seldom flaunts her relationship out in the media, giving a low profile looks to her affair. However, it is transparent that her parents have approved her boyfriend! 
Parents' Approval; Meets Boyfriend With Unwashed Hair
When Li was filming in Sanya, China back in December 2016, Hsu was spotted at the airport with Li's parents and sister. They headed for the hotel together, making Li's fan believe that Hsu has the stamp of approval from her family. A day later, Li and Hsu were seen enjoying their time together at the Hotels' private beach sharing intimate moments.
While attending a Chinese variety show, Happy Camp later in January 2018, Li affirmed that couple shares a true love. Li was asked to quote three things her boyfriend doesn't like about her, to which she revealed not washing her hair was one of them. Her revelation brought many fans' disbelief and shock. 
Later, Li addressed by taking it to Weibo stating, 
"What's [wrong] with not washing my hair? [We're] already in a relationship, do [we] still need to wash our hair just to meet? To be able to meet without washing your hair, that's true love!"
Li is evidently enjoying her life with her partner at such a comfy level, and speculating at their relation, it seems like it won't be long to hear the wedding bells ring pronouncing them husband and wife.