Entertainment
Life of Ted Koppel: Beautiful Wife, Loving Daughters, What About His Son?
It is now time for us to look for something new because we cannot be monotonous every time and we think you agree on this too. Today, for the sake of change, we will be talking about the family life of the legendary anchor Ted Koppel.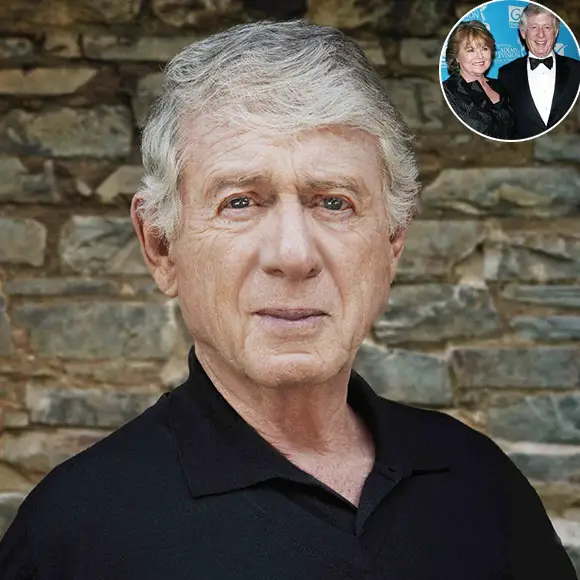 Today, we will be talking about the successful family life of the legendary anchor Ted Koppel.
Ted Koppel, as we know, is a married man and has an attorney wife named Grace Ann Dorney Koppel with whom he got married in 1963. To talk about his family, it consisted of 4 children(currently 3); daughters Andrea Koppel, Tara Koppel and Deirdre Koppel, and son Andrew Koppel (deceased, untimely death).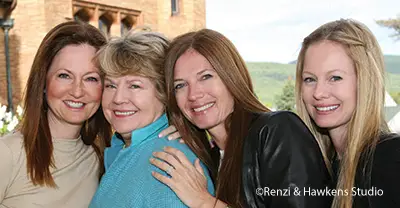 Caption: Ted Koppel and Grace Ann's 3 daughters.
Source: medlineplus.gov
Ted now enjoys his family life with his beautiful wife and three daughters. His daughter Andrea Koppel is a well-known personality. Former TV journalist Andrea Koppel is a communication strategist who currently serves as a Vice President of Global Engagement and Policy.
What About His Son?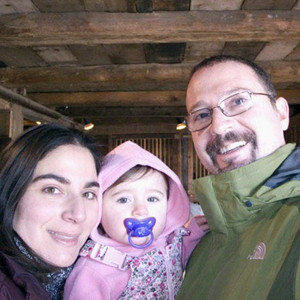 Caption: Late Andrew Koppel with wife Ilona Lieberman and daughter Alice.
Source: nypost.com
Ted and his wife Grace Ann had a son named Andrew Koppel. Andrew Koppel was found dead on May 31, 2010, in Washington Heights apartment after he got engaged in a day long drinking with a man he met for the first time in a Midtown bar.
Caption: Ted Koppel with wife Grace Ann Dorney Koppel.
Source: wikimedia.org
The 40 years old attorney for the city Housing Authority was declared dead by the paramedics called by Russell Wimberly, Andrew's drinking buddy that day.
After the daylong heavy drinking and bar hopping, Andrew was taken in the apartment by Wimberly and Belinda Cuban, who also lived in that apartment. When both were interrogated, they said:
" He was just really messed up when he came in. He was very drunk. I didn't understand anything [Koppel] said. We took him to the bedroom and laid him down to rest."
After some hours when they came to check on Andrew, they realized that he was not breathing and was looking unusually pale.
"His complexion wasn't right. It was pale. I said to call the police. When the ambulance came, they said he was dead", Cuban said.
The medical examiner later revealed that the real cause of Andrew's death was an over dosage of a deadly combination of alcohol, heroin, cocaine and a generic form of the painkiller Valium and Levamisole.
After a couple of weeks later, Russell Wimberly who had said Andrew and he just met that day, revealed that they knew each other for about a month. Nobody was suspected as a criminal since an acute intoxication had caused the death. Eventually, his death was flagged as an accidental death.
The 40 years old Andrew had passed away leaving behind his pregnant girlfriend, Ilona Lieberman and toddler daughter Alice. 
 Her sister Michelle Lieberman released a statement in June of the same year. In the statement, Ilona Lieberman said:
"This has been a devastating tragedy for our family. We will always remember Andrew as a generous, loving and compassionate father, partner and friend. Our family grieves enormously. We would appreciate the press allowing us now to grieve privately."
And in an interview with People in 2010, Andrew's grieving father Ted said,
 "Our son, Andrew, was a brilliant, caring man, whose loss we will mourn for the rest of our lives." However, his three daughters made no comments.
Ted Koppel's Short Bio:
Ted Koppel, (age-76) was born on February 8, 1940, in Lancashire, England. He graduated from the Syracuse University with a Bachelors of Science degree. He later received a Master of Arts degree in Mass Communication and Political Science the Stanford University.
His took his first step in journalism working as a copyboy at the WMCA Radio. In 1963, he became the youngest correspondent ever hired by the ABC Radio News.
He then started hosting "Nightline" in1980. After serving as the anchor for Nightline (since its inception in 1980) for 25 years and working for 42 years at ABC, he took his departure from the network and the show. Currently, Ted is working as a special contributor to "CBS News Sunday Morning" and enjoys a net worth (estimated) of $15 million dollars.