Entertainment
Lil Scrappy Married And Settled With Wife! After All Those Dating Affairs
In love, when you realize you have found the perfect one, wanting to spend the rest of the life with them, eventually, you end up settling down. Sharing a similar kind of scenario is the rapper Lil Scrappy, who is married and has settled down after being in few dating affairs in the past.
Also, he faced some tragic experiences in 2018, which nearly took his life. 
Let's have a look at how Lil's dating life ended up beautifully in a married and well-settled life along with his tragic accident. 
Lil Scrappy Married After All His Dating Affairs
Love found its way back to VH1's 'Love & Hip-Hop: Atlanta' with the announcement of Lil and his girlfriend Bambi Benson officially getting married in September 2017. The couple starring on different VH1 reality shows has been a known pair for some time now, who got engaged in May 2016.
The rapper, who previously was engaged to his girlfriends from the past, Diamond from (2008-2011) and Erica Dixon from (2012-2013) made the wedding news with Bambi official while mocking Stevie J and Joseline Hernandez.
Lil shared a stunning picture of Bambi in a very daring sheer dress. In his 2017's October post, he revealed to the world that they are married quoting Bambi as 'wife.'
One of his fans even asked Lil if it was a fake marriage like the one Joseline and Stevie had. Lil then replied by saying that he had documents proving the union is legal. 
Likewise, during Bambi's appearance on Tv One's new live talk show, 'Sister Circle,' she let it slip that she's turned Mrs from Ms. Bambi told the co-hosts that she could not hide it anymore after letting the phrase 'trophy wife' slip off her tongue.
Bambi went on to explain that she and Lil had only been married for a month and were not trying to hide her marriage. They just wanted to have something just from them. 
Likewise, Bambi also took part in a cute photoshoot on a golf course with her stepdaughter Emani Richardson. Many called it stepdaughter and stepmother goals.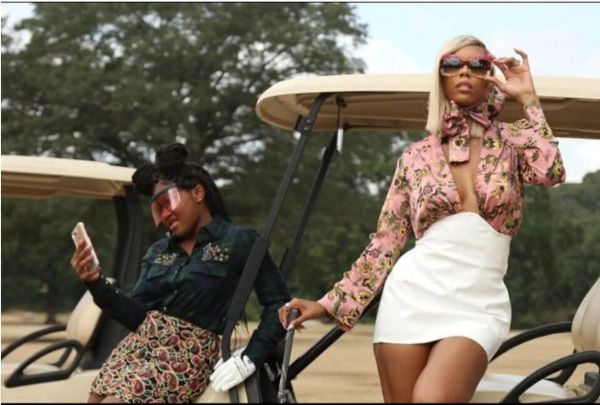 Bambi with her stepdaughter Emani (Photo: celebrityinsider.org)
Similarly, Bambi made her baby Emani cry with a beautiful gift on 2017's Christmas. Emani teared up upon receiving the special gift (a cute makeup station in her bathroom). It is for sure that Lil and Bambi are living by the example of good parents.
However, despite sharing a beautiful relationship and a parental role now, the couple went through a bitter high and lows encountering a breakup before getting married.
Back in May 2016, Lil announced that he was engaged to Bambi and were planning a wedding. But just after a year, in 2017, Lil told the cameras of Love & Hip Hop that he was all done with Bambi, and he was moving both figuratively and literally— with suitcases. 
Lil then ran into the arms of his baby mama, Erica Dixon. On July 28, 2017, Lil was spotted with Erica in Punta Cana. The couple, who together share a daughter Emani, appeared quite cozy and relaxed while they stopped to take a bite and did a little sightseeing.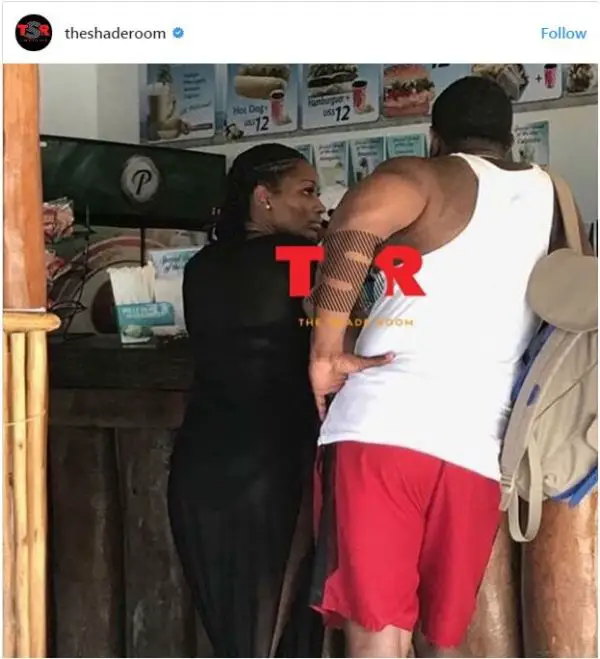 Lil and Erica in Punta Cana (Photo: hollywoodlife.com)
However, Lil could not stick with his baby mama for long and eventually ended up leaving her again. As of now, Lil seems pretty much content with his settled marriage life with Bambi, who as well, is enjoying her married life with her spouse.
Near-Death Accident
Lil Scrappy got involved in a car crash, which saved from turning into a life-taking tragedy. The Love & Hip Hop: Atlanta star was leaving from a strip club when the car slammed into a pole. Lil was with his friend Ca$ino Roulette in the car and reasoned the sleep deprivation for the cause of the accident. 
While Scrappy suffered multiple injuries, including a broken foot, his friend Roulette had two major surgeries after being taken to the ICU. The Love & Hip Hop star avoided any criminal charges in the matter. 
Post the accident, the rapper brought out his new title track from the album, Confident in June 2018.