Entertainment
Linda Blair Secretly Settled Down With Husband And Children? Reveals Relationship With Singer Boyfriend After His Death
Linda Blair Secretly Settled Down With Husband And Children? Reveals Relationship With Singer Boyfriend After His Death When you are one of the popular personalities, you have several eyes watching you. The people around you would like to know more about you even when you have maintained privacy in your personal life.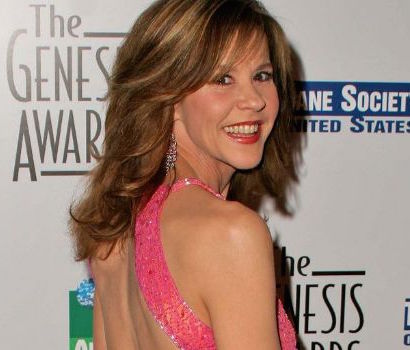 When you are one of the favorite personalities, you have several eyes watching you. The people around you would like to know more about you even when you try to maintain privacy in your personal life.
The veteran actress Linda Blair, who rose to fame by appearing in the 1973 film The Exorcist is one of those celebrities who personal life is searched most in the tabloids. Although most of her personal life is a secret bound to herself, we present you the hidden truths of her love life.
Have Any Children With Her Husband?
Blair, who has appeared in Married...with children (1992) is very private regarding her personal life. The fifty-eight-years-old actress has never talked about her marriage. However, many people have assumed her to be married secretly by now as she is already in her late fifties and was previously found to be in multiple relationships. However, no such evidence have surfaced that supports the rumors.
Blair Confirmed One of The Alleged Affairs:
Leaving behind all the rumors of an affair, Linda herself has confirmed her relationship with one of the legendary singers, Rick James. After the death of the musician, Blair confirmed her relationship with him in the year 2011.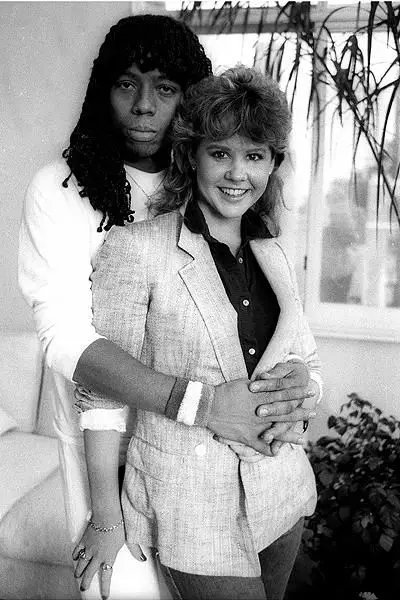 Caption: Linda Blair and Rick James dated from 1982 to1984
Photo Credit: Pinterest.com
During a documentary about Rick's life, Linda talked about her relationship with him and his drug habits. She also revealed that she fell for him at the young age of 22, and later they dated for two years. She mentioned-
"I wouldn't say that we were as romantic as people probably wished that we were, or thought that we were."
She even said that Rick described their relationship on his 1983 funk song, 'Cold Blooded.' However, their relationship couldn't last long due to James' drug problem and was having a troubled relationship until James passed away in August 1984.
Moreover, some sources suggest Linda Blair was also in a relationship with Rick Springfield (1974 - 1976), Neil Giraldo (1979), Rick James(1982-1984) and Wings Hauser (1990).
Active in the industry since 1968, Linda has appeared in a significant number of films and television series. Today, she is one of the legendary actresses who has won some awards. Some of her acting credits include her performance in The Exorcist (1973), Exorcist II: The Heretic (1977), Chained Heat (1983), Savage Island (1985), Savage Streets (1984) and Night Patrol (1984). Her hard works have paid well in the form of name and fame along with a splendid net worth of $16 million.