Entertainment
Linda Lavin AKA Alice's Death Rumors Are Just A Hoax! A Look At Her Family With Third Husband
Death of a celeb is something that people are surely going to know once it happens. Sometimes, even if celebs are alive and kicking, the rumors of their death surface once they start hitting the old age.
One person who has been a victim of death hoax is "Alice" star Linda Lavin, who was rumored to have died a while back. So is this true, or is this just another hoax that people came up with to grab attention? If she is alive, what is she up to now?
Let us take a closer look at the matter to find out!
Linda Lavin's Death: Hoax or Reality?
If you go back in time and hit the rewind button, you will get to know that there was news of "Alice" star passing away. The news surfaced back in May 2016, and everyone thought that the star was Linda Lavin. But it rather was Beth Howland, who passed away at the age of 74. 
So does this mean all of the rumors were false and not reality? Yes, it certainly does!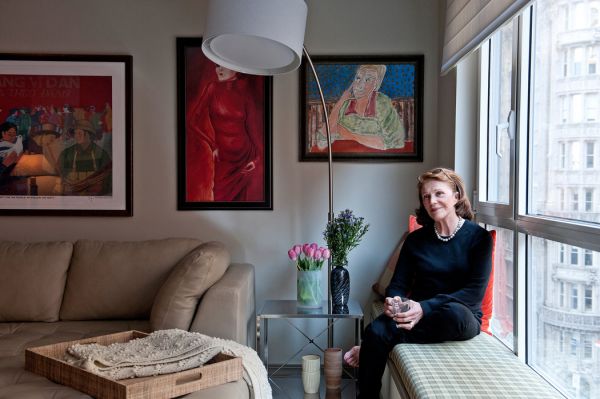 Caption: Linda Lavin who is in her late 70's was rumored to have died.
Photo Credit: nytimes.com 
Moreover, as per the news  in March 2017 in Miami Herald, Linda was fine and was all set to play "Aventura." During an interview, she said,
"If you don't love it, you shouldn't do it. I feel very strongly that if my life weren't fun, I would do something else," 
Linda Lavin Is Living A Happy Family Life With Her Third Husband:
So now that we know that Linda Lavin is alive, let us see how she has been living a blessed family life with her third husband. You heard it right, her third husband!
Linda was formerly married to actor Ron Leibman from September 7, 1969, to August 4, 1981, and to Kip Niven from August 22, 1982, to 2 July 1992.
The two marriages ended in a divorce, but as they say, you can always have a new and fresh start to your life; and that is exactly what happened when she then married a man 20 years younger than her, Steve Bakunas, with whom she tied the knot back on 14 February 2005.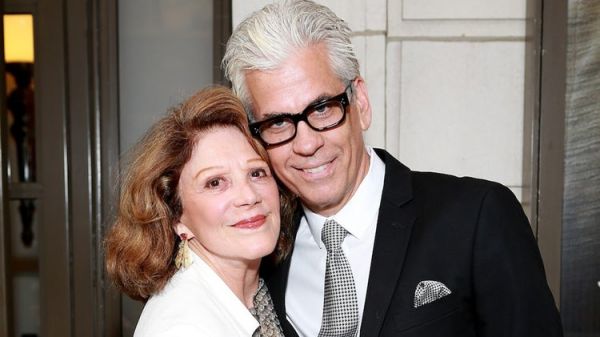 Caption: Linda Lavin and her husband, Steve Bakunas have been living a blissful married life.
Photo Credit: closerweekly.com
So for those who are willing to know how their love started and how they first met, she revealed it herself when she talked about her romantic life and her marriage to Steve in an interview back in May 2010.
I had been in Wilmington for five years and had restored three houses in the historic district and one at the beach. Steve moved there five years after I did, and a mutual friend thought he could do some work with a foundation I started for inner-city girls. We traded messages several times, then I went to an opening of a theater and he was seated right in front of me. He turned around, and the moment I saw his gorgeous face I thought, "I'm so glad I had my hair done today." [Laughs.] He's very handsome and very, very talented. He's painting up storm here in the city; he's an actor and a director and a builder. He's rebuilt seven houses in the neighborhood we've restored.
She further shared how she fell in love with her husband, Steve,
We met on a Thursday night, November 17, had coffee the following Sunday night, and we've never been apart since. He came for Thanksgiving and washed all the dishes and asked all the right questions. Then I did The Tale of the Allergist's Wife [in 2000], and he came to New York with me and we've been developing a life together ever since. Magic!
And did you know, she also has the backbone of her husband when it comes to her career as a musician? That's right because her husband is also her drummer and she has not been shy about speaking about how they make an amazing duo.
"We do duets together. He has for over 10 years done all that for me. ... Billy and I have a five-piece band. My husband is my drummer, Steve Bakunas. I have piano, bass, drums and a guitarist coming from the city and my special guest is a genius jazz violinist, a young man named Aaron Weinstein. Lavin also performs with bass player Tom Hubbard and guitarist Ron Afif.

"We have a wonderful show that is essentially me in the center, singing the songs I grew up, the songs I didn't get to sing or songs I did get to sing. The American Songbook with a jazz twist, bossa nova, we do a little Steely Dan, all interwoven with stories from my life. It's an autobiographical evening."
Such amazing couple right?
Linda Lavin is a successful actress and an equally successful singer, who has been there and done that when it comes to her diverse career. Her family was musically inclined, and she has been performing on stage since the young age of 5.
She has performed on stage in plays including Our Mother's Brief Affair, Too Much Sun by Nicky Silver, The Tale of the Allergist's Wife and others.
Moreover, her film credits include Best Friends for Life, The Intern, The Good Wife, Mom, and much more. The success she has earned is something which people envy a lot, but envying is not going to deny the fact that she is a successful woman in her professional life, who enjoys a net worth of $10 million.
Stay with us for the emerging updates on Linda Lavin!